Sonic Dash 2: Sonic Boom Review!
New and amazing 3D worlds, challenges and game play. Play as Sonic the Hedgehog, Tails, Amy, Knuckles, Sticks and Shadow. Let's do this!
SONIC DASH 2 FEATURES
RACE with up to three characters in new Team Play mode! Swap runners mid-race to earn high scores
UNLEASH new special powers – Sonic's Dash Ring Magnet, Knuckle's Slam, Amy's Ring Hammer, and more
CONQUER new obstacles and Badniks
DASH on new fast-paced tracks in and above the beautiful Sonic Boom world
MASTER new Swing & Tilt gameplay with the super charged Enerbeam; tilt your device to swing the runner towards the rings and orbs
COLLECT, evolve, and run with new magical Sprites
EARN special prizes in new Events and Daily SEGA Challenges
LEVEL UP by earning XP to max out your score and UNLOCK NEW CHALLENGES
LEADERBOARDS let you compete against the world
NEW characters, levels, player events and more on the way
Sonic Dash 2: Sonic Boom links:
IOS Link: https://itunes.apple.com/gb/app/sonic-dash-2-sonic-boom/id968744559?mt=8
Android Link: https://play.google.com/store/apps/details?id=com.sega.sonicboomandroid&hl=en_GB
Company: Hardlight
Genre: Action
Rated: 4+
Offers in-app purchases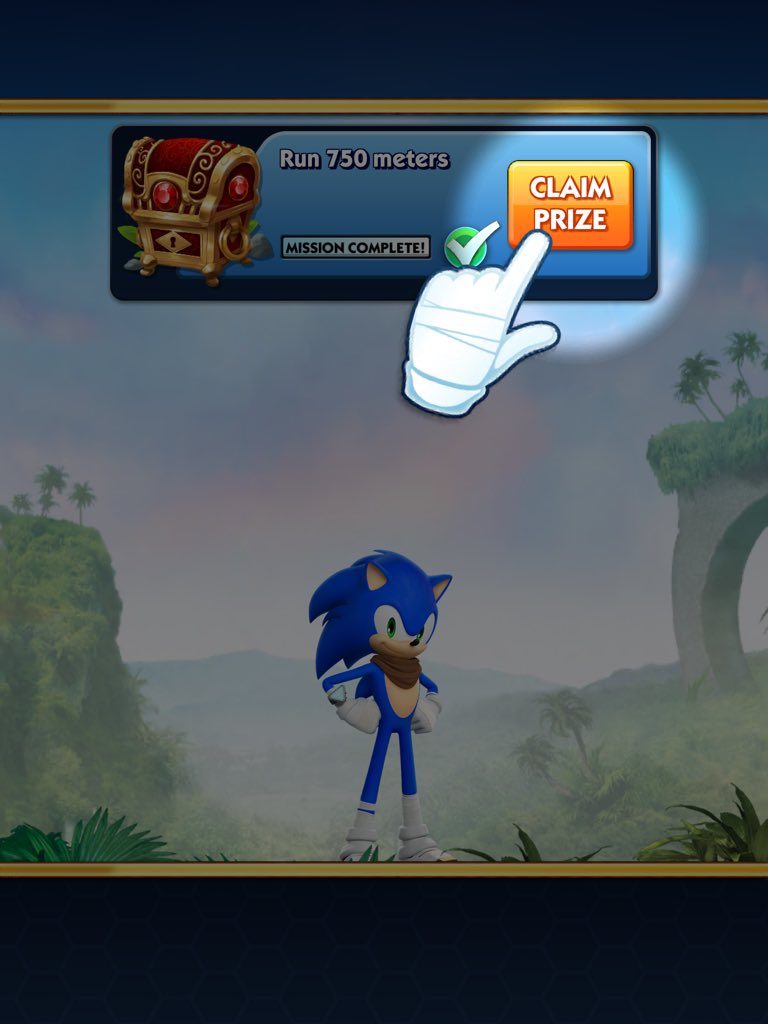 "The dazzling sequel to SEGA's hit endless runner, SONIC DASH, over 140 million downloads. Featuring the cast and world of the new TV series, SONIC BOOM. New and amazing 3D worlds, challenges and gameplay. Play as Sonic the Hedgehog, Tails, Amy, Knuckles, Sticks, and Shadow. Let's do this!"
Today on The Casual App Gamer, we're going to be reviewing Sonic Dash 2: Sonic Boom. This is the sequel to Sonic Dash that was widely popular a couple of years ago – I even tried it myself and liked it. So I thought reviewing this would be a good idea to see if it lives up to the first Sonic Dash.
Sonic Dash 2: Sonic Boom Gameplay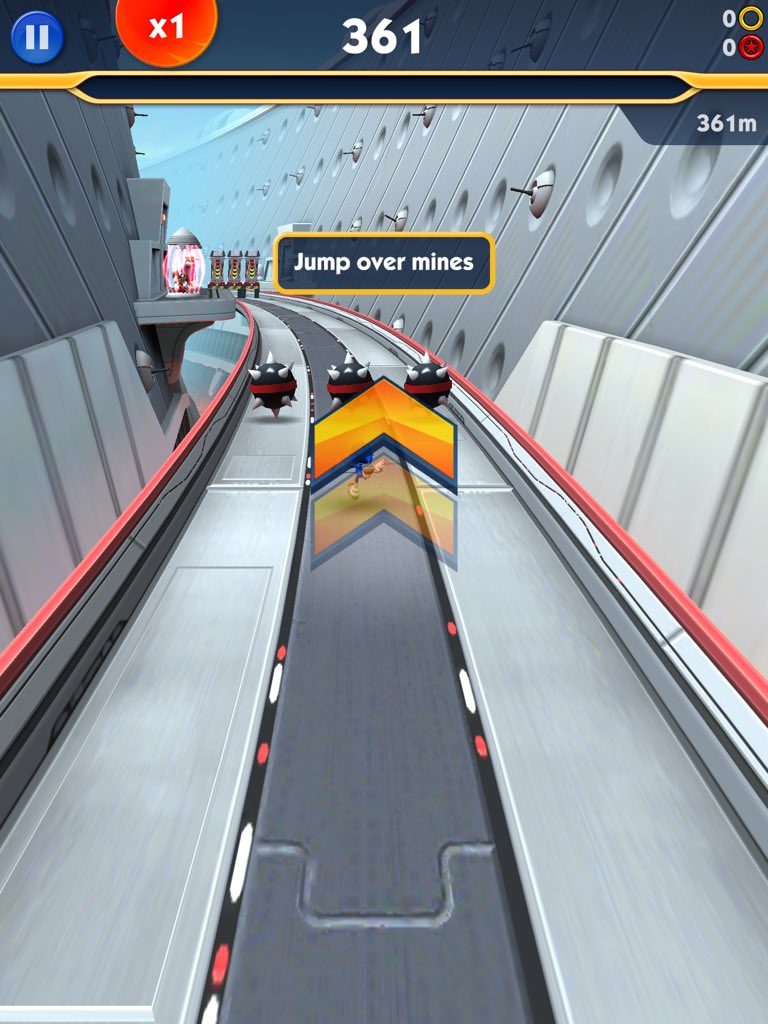 Just like the first game, Sonic Dash 2 is based on defeating Dr. Eggman. Sonic is the first to run, and then you get the option to unlock his friends: Knuckles, Tails, Amy, and Sticks. You run automatically and you switch lanes by swiping the screen – it's a fairly simple process. Swiping up or down makes you roll and jump, which attacks any enemies in your way. Each character is unique in its own way with its special abilities which helps them deal with the challenges they face on the track. Once you get to a new part of the track, you can decide which character you want to run based on their ability. There are also many hazards you need to watch out for like electric traps, trees, enemies, and pits.
On top of this, there are also cool collectibles that are similar to the console version, with magnets, game coins, and temporary invulnerability. Cool!
Sonic Dash 2: Sonic Boom Graphics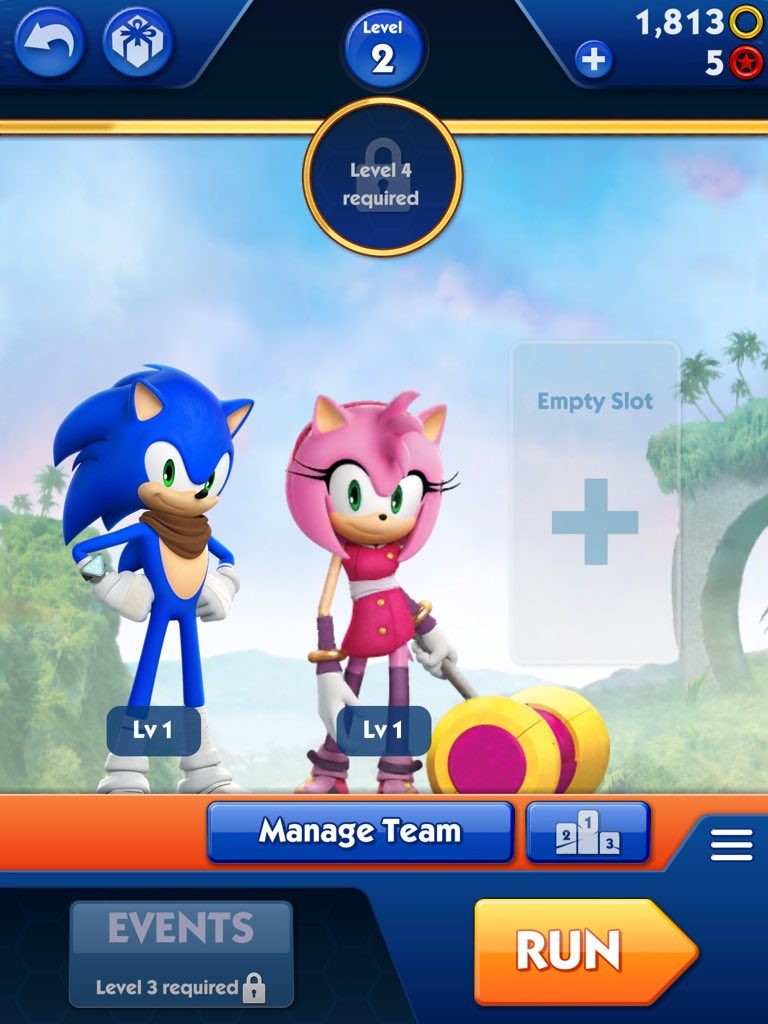 The graphics are great – they don't look far off of the graphics from the Sonic Boom show. The whole set up in itself reminds me of Subway Surfers – the way that you're behind the character and need to swipe to collect things and avoid things. I really do like the way things are laid out, but upon researching, hardcore Sonic fans do not agree.
Sonic Dash 2: Sonic Boom Music
To be honest with you, the music is annoying as hell. It's got that generic sonic app music to it (NOT like the console version music) and I just wasn't a fan. Luckily, there is an option to turn the music on as I couldn't be bothered to deal with it. The characters don't really make much noise either which is disappointing. I definitely wasn't a fan of this aspect of Sonic Dash 2.
Sonic Dash 2: Sonic Boom Controls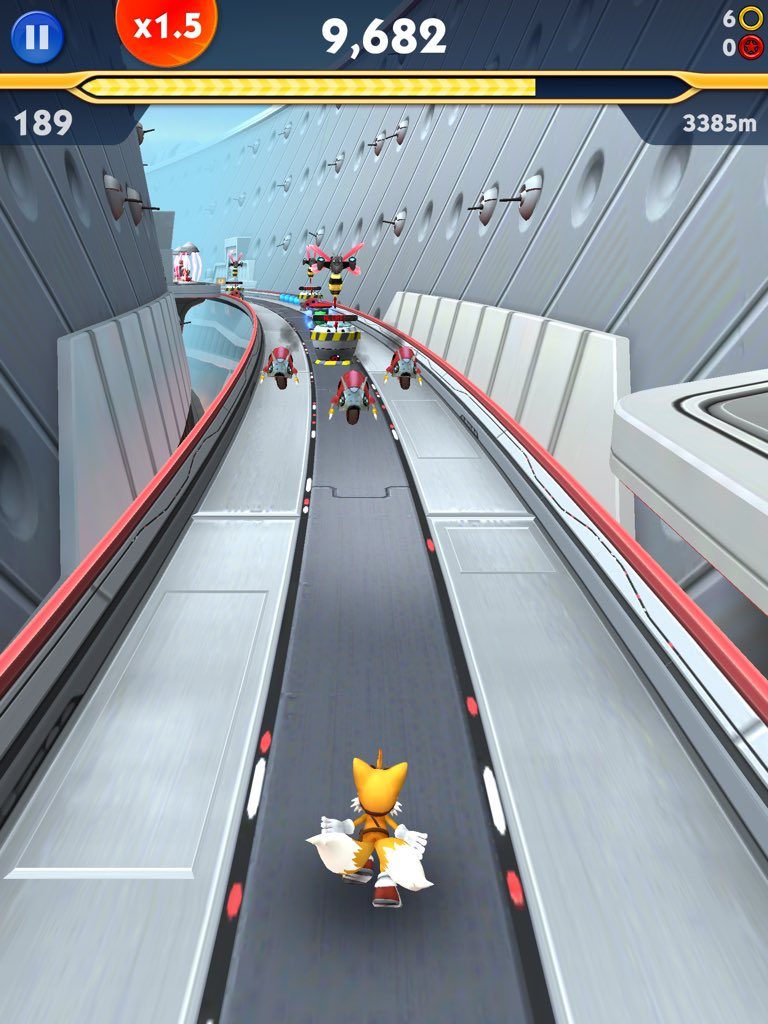 As I said earlier in this article, the controls are fairly simple in terms of all you really have to do is swipe, jump, and duck. I guess it could be a little more interesting than that but like I've said in other reviews, having too many controls just over complicates the games and I just end up deleting them.
Sonic Dash 2: Sonic Boom The Power of in-app Purchases
Here are the prices of what you can purchase in Sonic Dash 2:
7 Days Boom Boost – free revive on every run – £1.99
90 red star rings – £1.99
250 red star rings – £4.99
525 red star rings – £9.99
1,100 red star rings – £19.99
2,700 red star rings – £48.99
6,000 red star rings – £99.99
5,000 gold rings for 75 RSR
15,000 gold rings for 180 RSR
35,000 gold rings for 360 RSR
75,000 gold rings for 540 RSR
150,000 gold rings for 900 RSR
and you can remove all non-SEGA adverts with any real purchase – and that's good because the ads are ANNOYING.
It's unlikely that purchasing anything from the shop is going to get you further because there aren't really any levels anyway. And I doubt anyone has finished this game either – it just doesn't seem like the type of game you finish.
The Verdict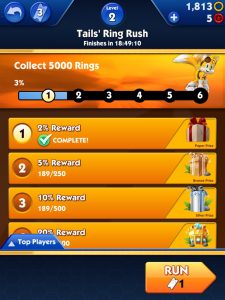 The verdict? I like the concept of the game a lot. I like that it's something that you can easily play in a spare 5 minutes and it's not really a game you can get addicted to either (but in a good way). If I was to keep this game, I would definitely play it during my work breaks as I think that's a smart way to go about it.
The graphics are great as I've said as I personally think it represents Sonic really well, despite what everyone thinks. Hey, this is my review, not yours!;) But the only thing I can't deal with is the ads that constantly pop up and the music. I know, I know, I could've paid to remove the ads – but not everyone is going to want to do that. Most people just want a quick free mobile game they can play without being bombarded with 'Episode' ads all the time.
In my personal opinion, I do think this is more aimed at the younger Sonic target demographic as to an older fan like me as it's quite bright, cartoony and is based on a show that was made only 4 years ago (and surprise, I've never seen it).
Sonic Dash 2: Sonic Boom Overall Rating: 3/5
Sonic Dash 2: Sonic Boom links:
IOS Link: https://itunes.apple.com/gb/app/sonic-dash-2-sonic-boom/id968744559?mt=8
Android Link: https://play.google.com/store/apps/details?id=com.sega.sonicboomandroid&hl=en_GB
Company: Hardlight
Genre: Action
Rated: 4+
Offers in-app purchases
About Post Author