Snow Kids Review!
"Join the other kids on the block for the most epic arcade snowball fight.
Snow Kids is a quality platformer game with pure arcade action and retro goodness. Explore 4 different worlds and get ready to face an army of snow minions and epic bosses. Will you be able to reach the hot lava volcano?
 Addictive action platformer!
 Cute pixel art graphics and music.
 Play with traditional platform controls.
 Epic boss fights
 Can you find all the gems?"
iOS Link: https://itunes.apple.com/us/app/snow-kids/id1445174224?mt=8
Android Link: Not currently available
Company: Gionathan Pesaresi
Genre: Action
Rated: 4+
Offers in-app Purchases
Gameplay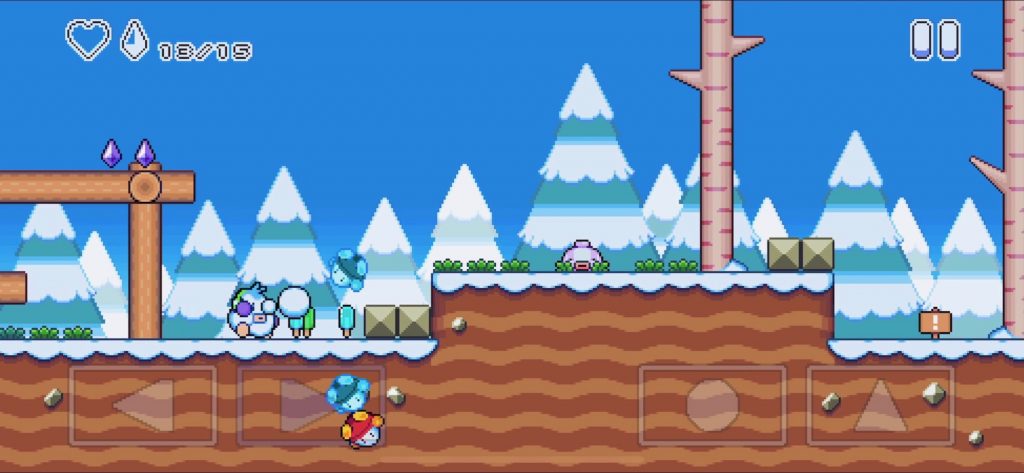 The aim of Snow Kids is to get through 4 different worlds in order to get to the hot lava volcano. It's essentially a massive snowball fight – at the beginning of the game you're woken up by a weird round creature throwing snowballs at your house. But you've had enough… you're ready for revenge.
I really like the gameplay and how simple yet fun it is – there isn't a boring moment with the enemies trying to hurt you. But fear not, you can hit them with snowballs and they will freeze. Once they've frozen, you should walk into them to make them disappear. There's quite a few of them so make sure to keep an eye out and don't let them walk into you because they'll hurt you. There are also some enemies that I mistook for a flower and walked straight into it so look out for those too. You can also enter buildings to collect gems.
Graphics
The graphics are absolutely perfect. They take me all the way back to what games used to look like when I was younger and I can't get enough. They run smoothly, don't lag at all and are just overall easy to look at. I love how the colorful retro 2D feel really adds to the gameplay in general.
Music
The music fits in perfectly with the retro graphics. The music is tinny, fast-paced and nostalgic. It isn't annoying in the slightest and it just makes you feel like a child again. Think Nintendo 64.
Controls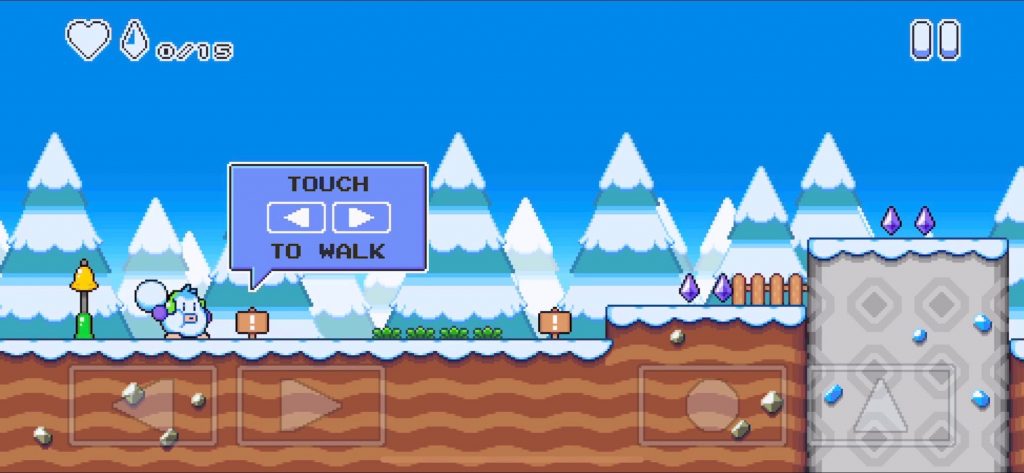 I love how easy the controls are to use to get yourself through the game. There are certain buttons you can press and they perform different tasks. The left button is to go back, the right button is to go forward (you can also double tap this button to roll), the up button is to jump (you can also tap it twice to double jump), and the button with the dot on it is to jump.
The Power of in-app Purchases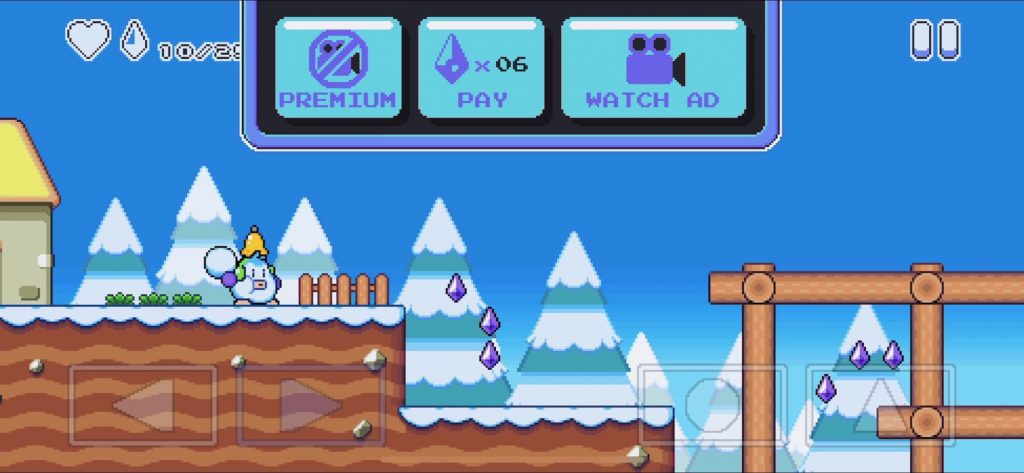 When playing the Snow Kids, there are 3 icons that pop up. One of them says premium and when you click on it, it takes you to iTunes to pay for it. It costs £3.99 but it's not clear exactly what it does – I can only assume it removes ads. The ads pop up pretty often so it is probably a really good idea to make this purchase if you enjoy playing this game.
The Verdict
Overall, Snow Kids is fun for all ages – whether you're a child or if you're an adult feeling nostalgic. The easy controls and the easy to function gameplay makes Snow Kids such an enjoyable experience that you can't really fault it.
I would definitely recommend this game – especially if you've got a few minutes to kill. Luckily, there's no annoying energy system so you can play till you drop.
Snow Kids Overall Rating: 4/5
iOS Link: https://itunes.apple.com/us/app/snow-kids/id1445174224?mt=8
Android Link: Not currently available
Company: Gionathan Pesaresi
Genre: Action
Rated: 4+
Offers in-app Purchases
About Post Author