Snake.io Review!
"Develop your skills, try to survive as much as you can, and become the biggest worm in Snake.io! You start as a small worm, get bigger by eating other worms who try to do the same. You have to attack wisely but defend skillfully. How long can you survive?
Attack fast with the mass-eject booster and get in front of other worms to beat them when they hit you head-on, no matter how small you are or how big they are. The best one wins.
Snake.io has no lag issues or performance problems caused by an internet connection. Play wherever and whenever you like.
The left or right-handed joystick controller and mass eject button are fine-tuned for higher precision maneuvers and for more fun."
iOS Link: https://apps.apple.com/us/app/snake-io-fun-online-slither/id1104692136
Android Link: https://play.google.com/store/apps/details?id=com.amelosinteractive.snake&hl=en_GB&gl=US
Company: Kooapps
Genre: Battle Royale
Rated: 4+
Offers in-app Purchases
Gameplay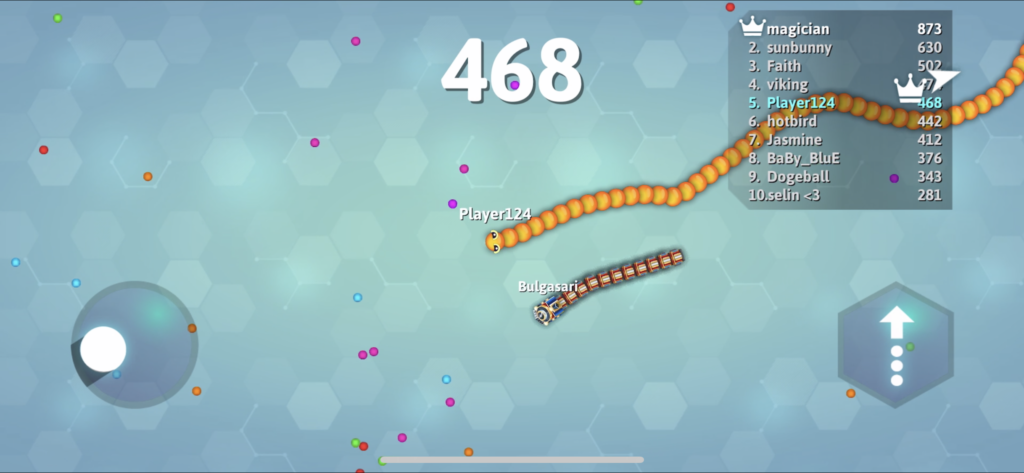 Snake.io has been around for a while now, but it's had update after update with improvements so we wanted to give it a spin to see if it was worth the download!
The aim of the game is still the same: grow and don't get eaten. It's a great concept and a lot of fun to play, however, you're still not playing with real people. I thought the developers might've added this feature but I put my phone in airplane mode and was able to play just fine.
Graphics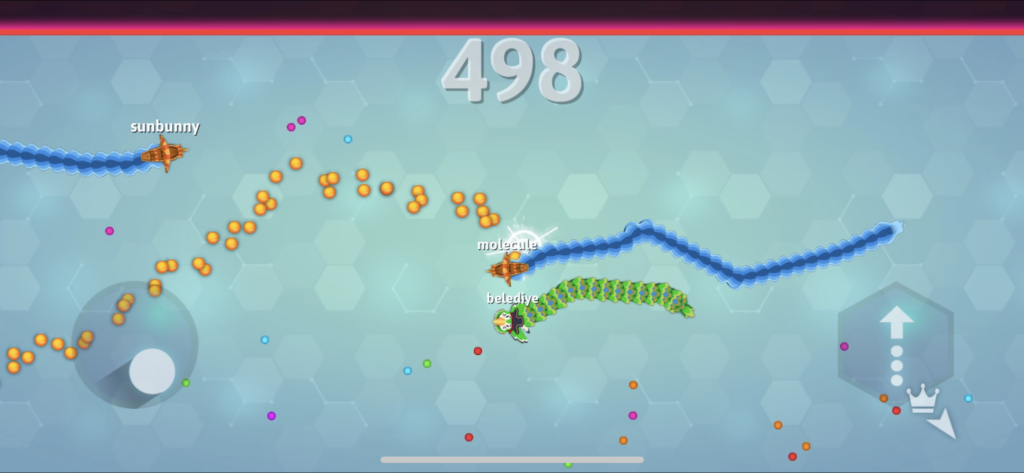 I don't have any complaints when it comes to the graphics. I think the concept of skins is fun and adds characters to each snake. It's just a shame no one else gets to see them as the game is offline.
Music & Sounds
The music is very generic, but it's not a big deal. I was focusing so much on collecting the dots and not getting eaten, I forgot the music was there. If it bothers you, Snake.io is fine to play mute.
Controls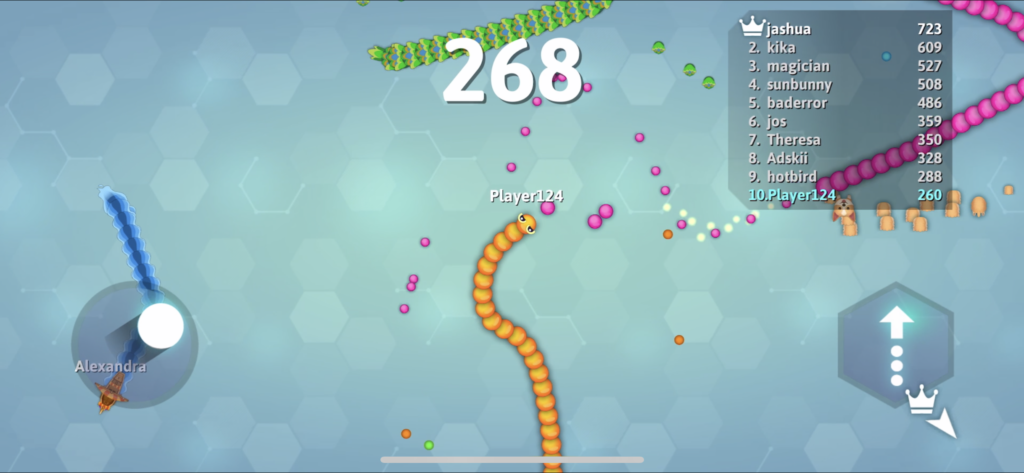 I feel like the controls could've been a lot better. There's a joystick on the left side of the screen, however, I feel like dragging your finger freehand would've been more efficient. There's also a speed-up button on the right that makes you go faster but it'll cost you your size.
The Power of in-app Purchases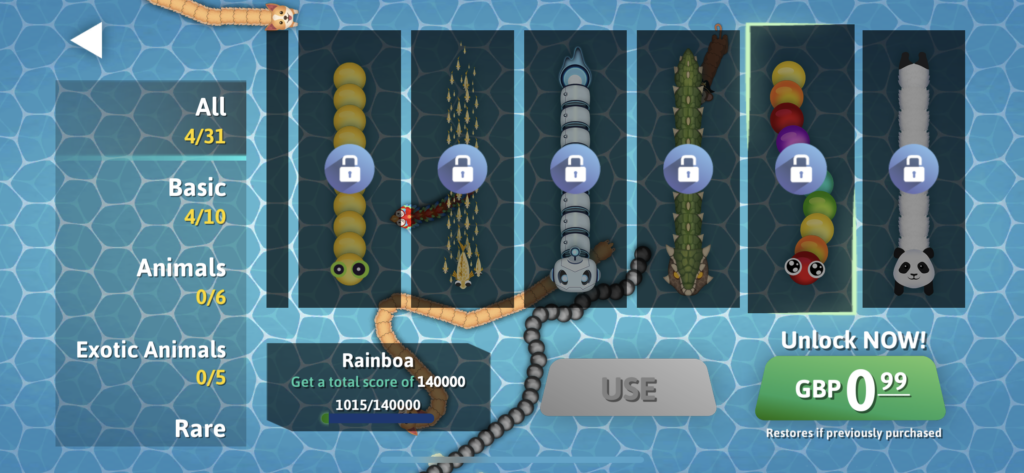 Skins
Skins are split into five sections: basic, animals, exotic animals, rare and epic. Some skins you can unlock by playing, whilst others cost money. Each skin costs £0.99.
Removal of ads
You can remove ads permanently for £1.99
The Verdict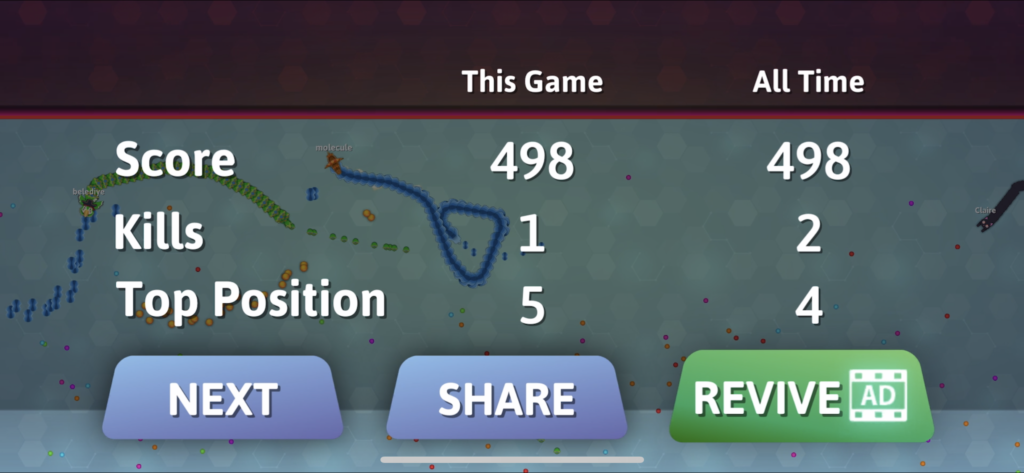 I've always been such a big fan of the .io games so it's no surprise that I loved this one too. The only thing I would change would be the ability to play online as it would make the whole experience a lot more competitive. Playing strictly with bots just isn't the same.
If you decide to download Snake.io, let us know what you think and if you agree or disagree with the things we said. Happy gaming and stay casual!
Snake.io Overall Rating: 4/5
iOS Link: https://apps.apple.com/us/app/snake-io-fun-online-slither/id1104692136
Android Link: https://play.google.com/store/apps/details?id=com.amelosinteractive.snake&hl=en_GB&gl=US
Company: Kooapps
Genre: Battle Royale
Rated: 4+
Offers in-app Purchases
About Post Author