Signal – Private Messenger Review!
What is Signal?
Signal is a messenger app where you can send and receive high-fidelity messages, participate in HD voice/video calls, and explore a growing set of new features to help you stay connected.
Since Whatsapp changed its privacy policy, users have been switching to Signal. So much that Signal's servers were unable to handle it and verification codes were delayed. Signal specifically focuses on privacy, hence the reason for users switching.
Signal, described by Signal Messenger, LLC on the app store:
"Say anything – State-of-the-art end-to-end encryption (powered by the open-source Signal Protocol™) keeps your conversations secure. Privacy isn't an optional mode — it's just the way that Signal works. Every message, every call, every time.
Go fast – Messages are delivered quickly and reliably, even on slow networks. Signal is optimized to operate in the most constrained environment possible.
Feel free – Signal is a completely independent 501c3 nonprofit. Development is supported by users like you. 
Be yourself – You can use your existing phone number and address book to securely communicate with your friends.
Speak up – Whether they live across town or across the ocean, Signal's enhanced audio and video quality will make your friends and family feel closer.
Whisper in the shadows – Switch to the dark theme if you refuse to see the light.
Sound familiar – Choose custom alerts for each contact, or disable noises completely. Simon & Garfunkel wrote a hit song about it in 1964, and you can experience the sound of silence whenever you want by choosing "None" as your notification ringtone.
Picture this – Use the built-in image editing features to sketch, crop, and flip your outgoing photos. There's even a text tool so that you can add more words to the 1,000 that your picture is already worth."
Set up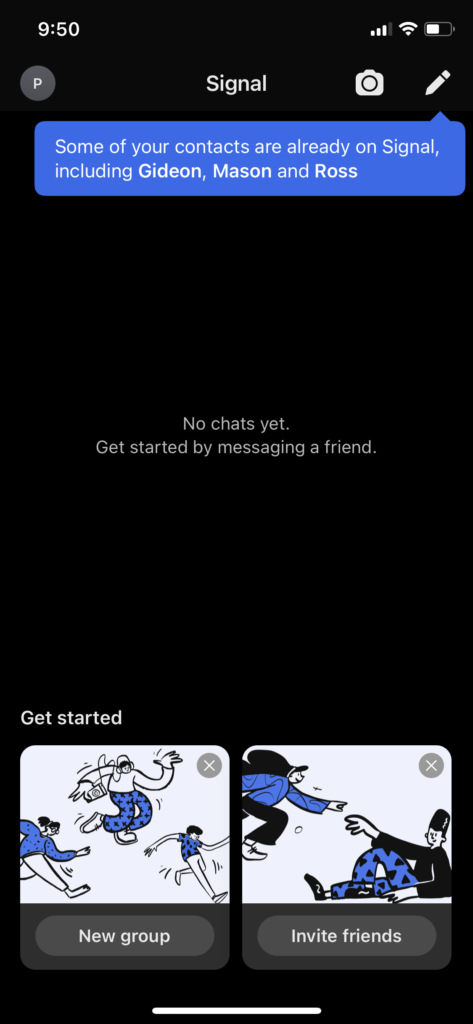 Signal is available for free on the App Store and Google Store, and it was simple to set up. To set up your account, you need to use your phone number so you can find other Signal users and chat securely. A registration code will be sent to your phone and then you're all set!
Privacy Features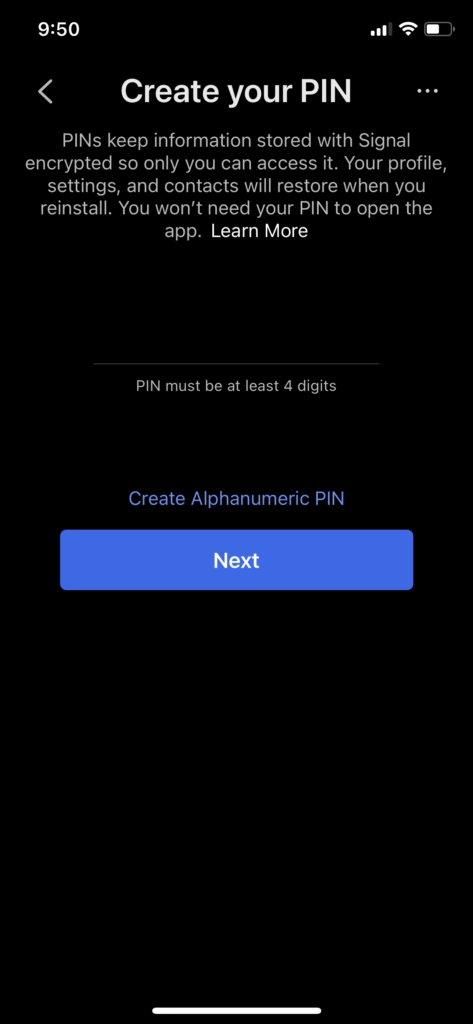 Relay Calls – Relay Calls are where the calls go through a Signal server to avoid revealing your IP address to your contact. However, enabling this feature will reduce call quality. But this feature might not be necessary for you.
Turn off read receipts – Don't you just hate it when you can't reply to a message straight away but you don't want it to look like you're ignoring the recipient? Signal allows you to turn off read receipts along with the typing indicators to show when a message is being typed. There's also no Status feature like Whatsapp so people can't see when you're online. Your privacy is all yours!
Turn off link previews – If you don't want previews to show, this is a good option.
Set a security PIN – This will keep your account safe. You can also set PIN reminders so you don't forget as it can't be recovered if you do. If you forget the PIN, you might lose access to your account so it's best to have the reminders on.
Screen Lock – You can use Touch ID, Face ID, or your PIN to access the app, however, calls and message notifications can be answered even if the Screen Lock is enabled.
Is it Good for Gaming?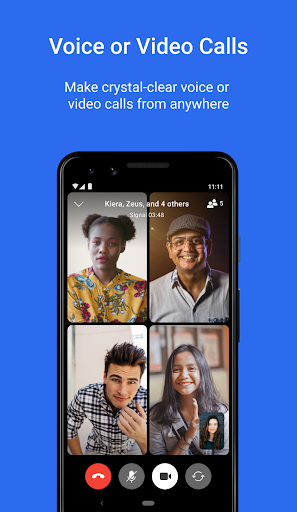 If you're a gamer who likes to play with people you don't personally know in real life, this messenger app is perfect as it'll protect you from strangers knowing your personal information. Apart from that, Signal is great for video and voice calls as they're free so you could potentially be gaming for hours without having to worry about your minutes running out.
The Verdict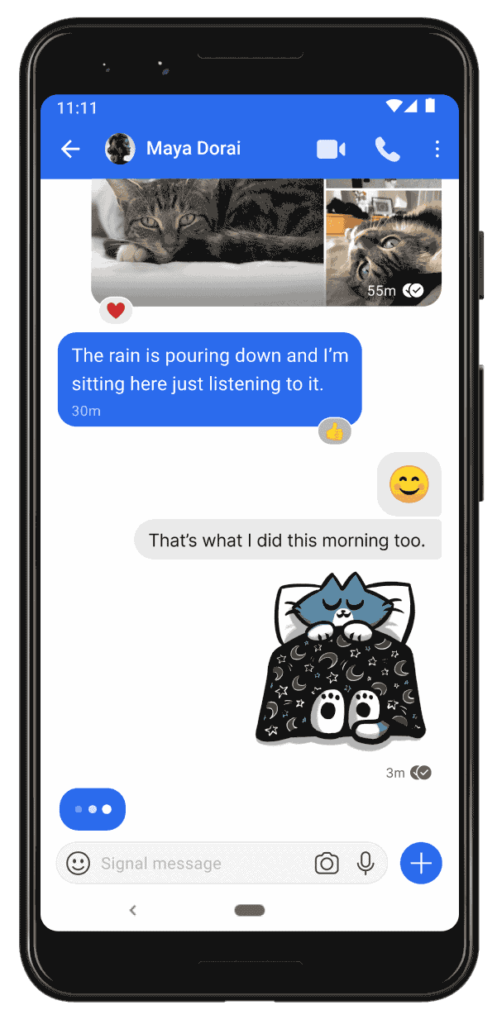 If the new privacy policy Whatsapp has put forward bothers you then Signal is a brilliant alternative. It's great for keeping in contact with friends and family, without having to risk losing security of your privacy.
See more casual gaming reviews here.
About Post Author