Queen: Rock Tour Review!
"Tap to the rhythm of 20 official Queen songs and become the ultimate rock god in Queen: Rock Tour! Master the guitar, vocals, bass and drums to leave stages on fire and audiences in awe.
Become a rock legend with Queen as you tap to the rhythm of over 20 classic songs including "Bohemian Rhapsody," We Will Rock You," We Are the Champions" and "Radio Ga Ga."
Hit the stage and perform with the entire band—Freddie Mercury, Brian May, Roger Taylor and John Deacon—as you unleash your music talents to play thrilling guitar riffs, heart-pounding drum solos and much more. All you need to do is tap the tiles in time with the rhythm!
Embark on a musical journey to rediscover the story of Queen, the world's most iconic rock band. Play their greatest hits at historic venues, create your own stage performances with unique animations and legendary outfits, and collect exclusive images from the official archives of Queen!"
iOS Link: https://apps.apple.com/us/app/queen-rock-tour/id1535520077
Android Link: https://play.google.com/store/apps/details?id=com.umusic.queenrocktourgp&hl=en_GB&gl=US
Company: UMG Recordings, Inc
Genre: Music
Rated: 12+
Offers in-app Purchases
Gameplay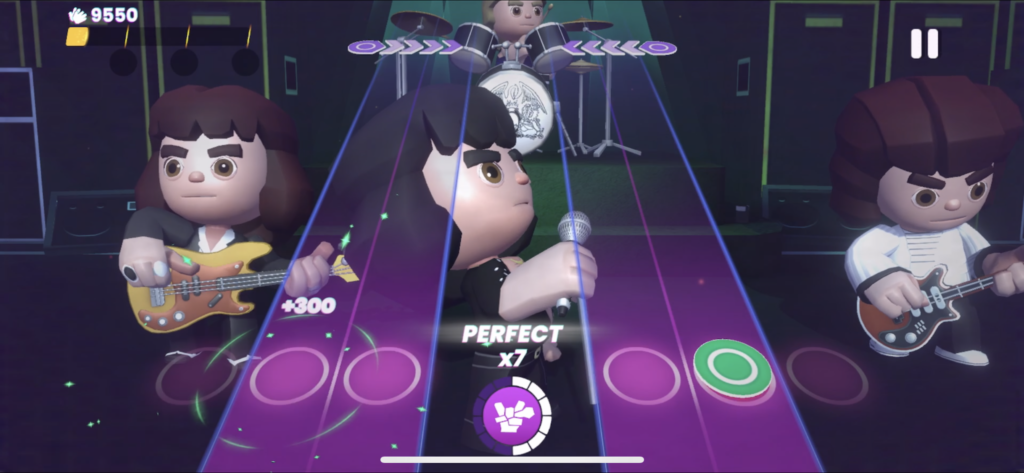 We're back with another musical rhythm game, but this time it's solely based on the legends that are Queen. You get the chance to live through their rise to fame and perform all of their hit songs in iconic locations while keeping up with their musical rhythm.
I found the gameplay different from every other musical game, especially since it actually told a story.
Graphics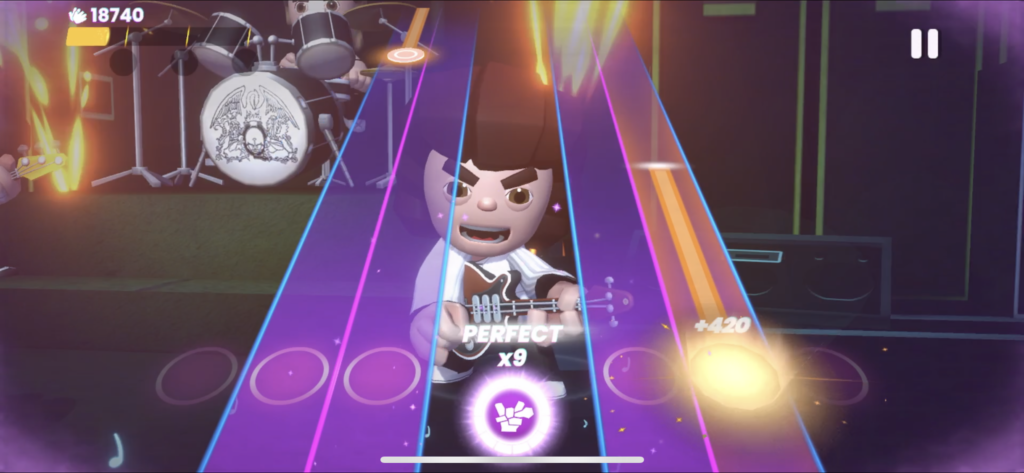 Although the design of the band members looks absolutely nothing like them, it's a lovely addition and is fun to look at while you're playing. In terms of the rhythm of the music part of the game, it looks the same as all the others from the same genre.
Music & Sounds
Obviously, the music in this game is amazing – it's Queen! I don't have any complaints and the best part of it is the songs are in full not shortened down versions.
Controls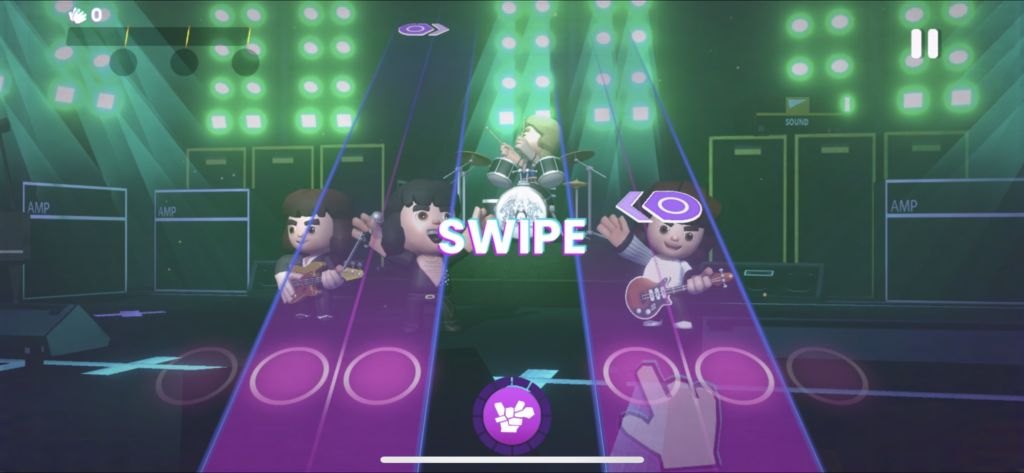 If you've played rhythm app games before, you'll get on with the controls just fine. The whole concept depends on tapping, sliding or dragging in time with the beat!
The Power of in-app Purchases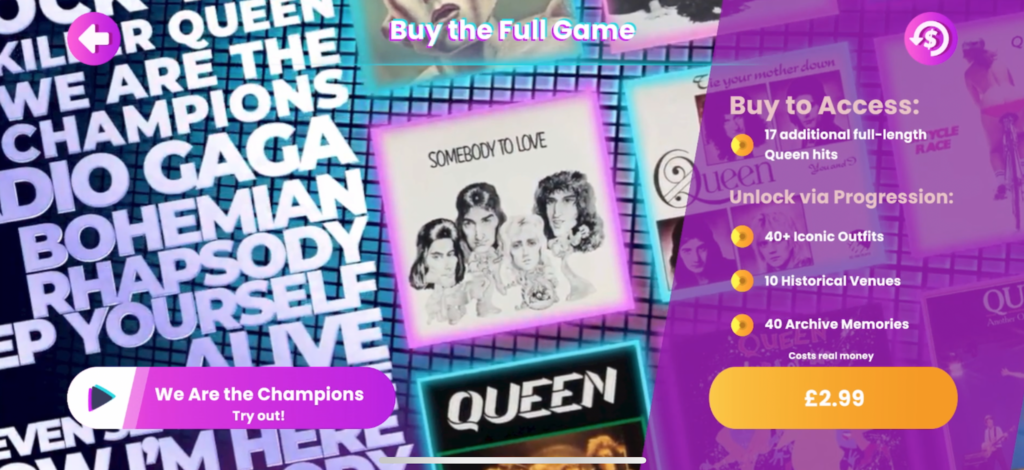 Queen: Rock Tour is a demo game and you have the option to unlock the full experience for only £2.99. This will unlock:
17 additional full-length Queen hits
40+ iconic outfits
10 historical venues
40 archive memories
The Verdict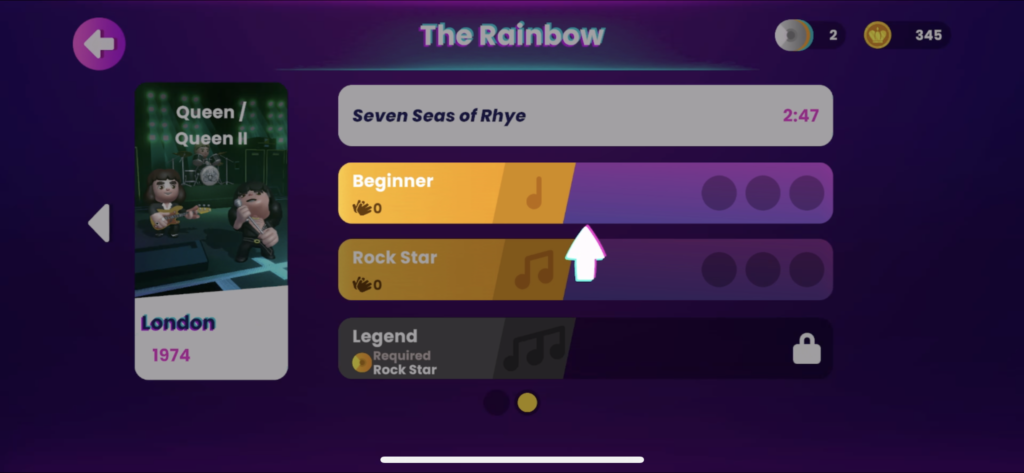 If you're a big Queen fan then you're definitely going to enjoy this game. The taster goes on for long enough for you to feel like you've played a decent amount of gameplay. On top of this, the full game only costs £2.99 so it's worth the purchase if you enjoy it.
If you decide to download Queen: Rock Tour, let us know what you think and if you agree or disagree with the things we said. Happy gaming and stay casual!
Queen: Rock Tour Overall Rating: 4/5
iOS Link: https://apps.apple.com/us/app/queen-rock-tour/id1535520077
Android Link: https://play.google.com/store/apps/details?id=com.umusic.queenrocktourgp&hl=en_GB&gl=US
Company: UMG Recordings, Inc
Genre: Music
Rated: 12+
Offers in-app Purchases
About Post Author