Populus Run Review!
"Populus Run is the unconventional running game where you control a crowd of people.
Dodge giant fast food. Slide down pipes like at a waterpark. Battle rapper bosses, including Macaron, Donut, and Burger. Test yourself in Hardcore mode. Collect all the secret characters who are hidden in the levels. Show your respect for the upbeat original soundtrack with its choral singing"
iOS Link: https://apps.apple.com/us/app/populus-run/id1376509945
Android Link: Currently unavailable
Company: FIFTYTWO
Genre: Platform, Apple Arcade
Rated: 9+
Gameplay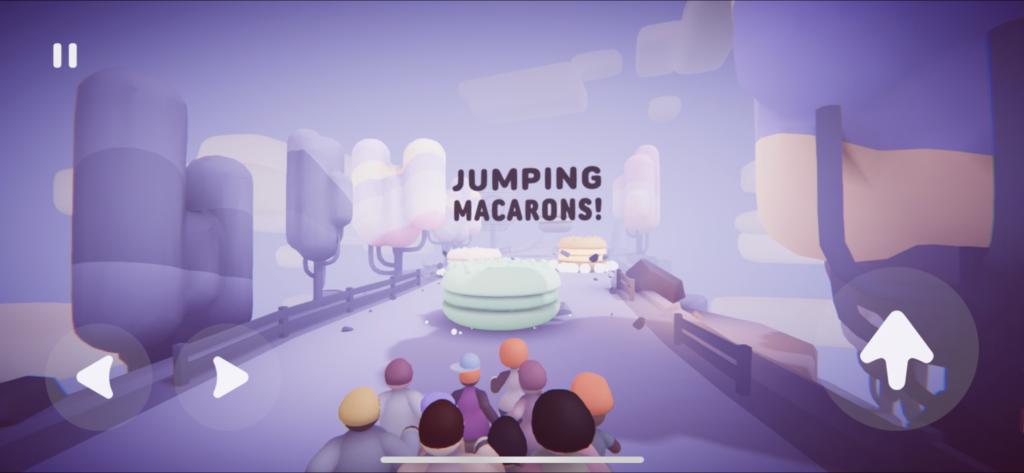 Populus Run caught my eye straight away due to the fact it was another platform runner game, except on Apple Arcade. In my personal experience, all Apple Arcade games have been brilliant so I had no doubt in my mind that Populus Run would also be amazing.
The aim of the game is to run until the end of the course, but there are many obstacles that get in the way. You have to run in a group of characters so if you bash into anything, even the side of the course, you will lose some of your characters. If you end up with no characters you have to start from the beginning or at the last checkpoint.
The obstacles that come in your way range from jumping macaroons to rolling donuts. Watch out for them!
Graphics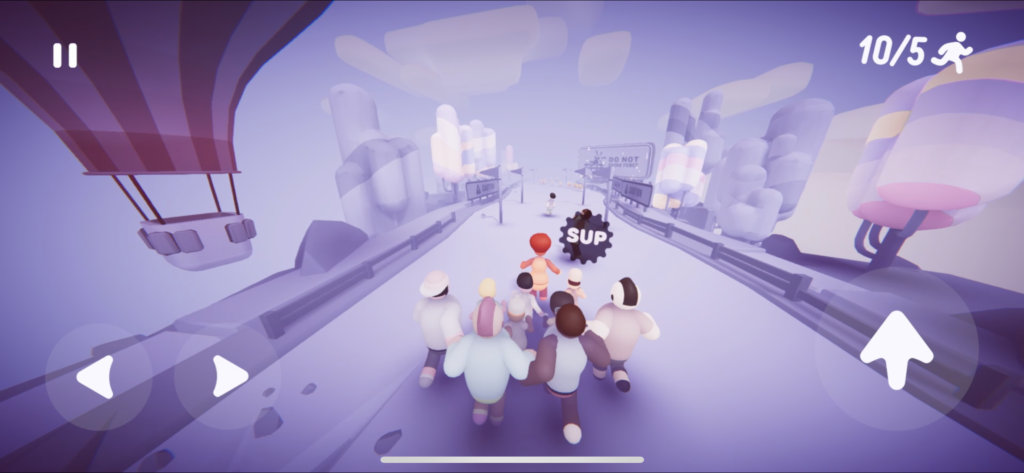 Another aspect of the game that enticed me at first was the unique graphics. The graphics are based around pastel colors and simple animations but it's not a bad thing at all. With other platform runner games like Temple Run that have very busy graphics, this is a nice change and fits in well with the fast-food theme.
Music & Sounds
Just as you'd expect from a game this random, the music is very upbeat and fun. The characters also sing when there's a new character to collect. I love it!
Controls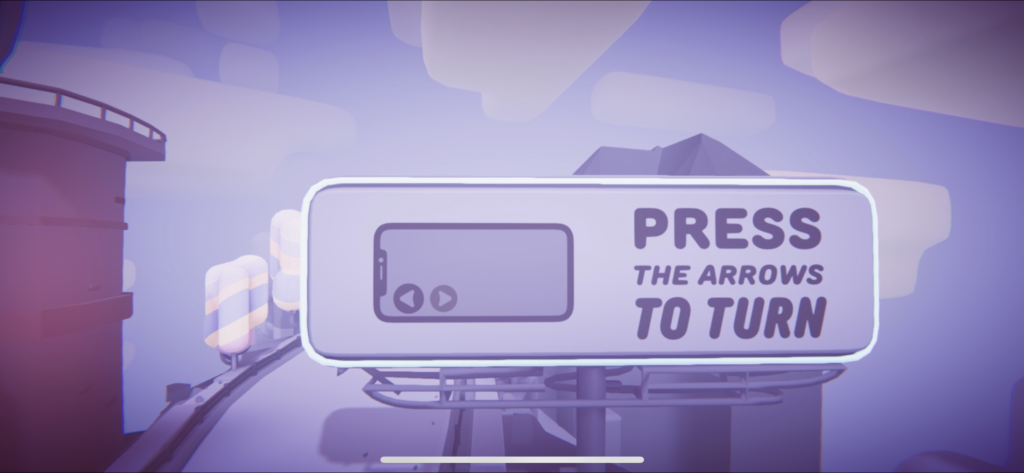 Initially, I thought Populus Run would be in portrait where you have to swipe up, down, left, and right to move but it's in landscape and there are arrows to control your characters.
The controls definitely could've been better. I would've much preferred it if it worked with motion controls and you tap the screen to jump. Maybe FIFTYTWO might consider changing it in the future as this is still a fairly new game.
The Power of in-app Purchases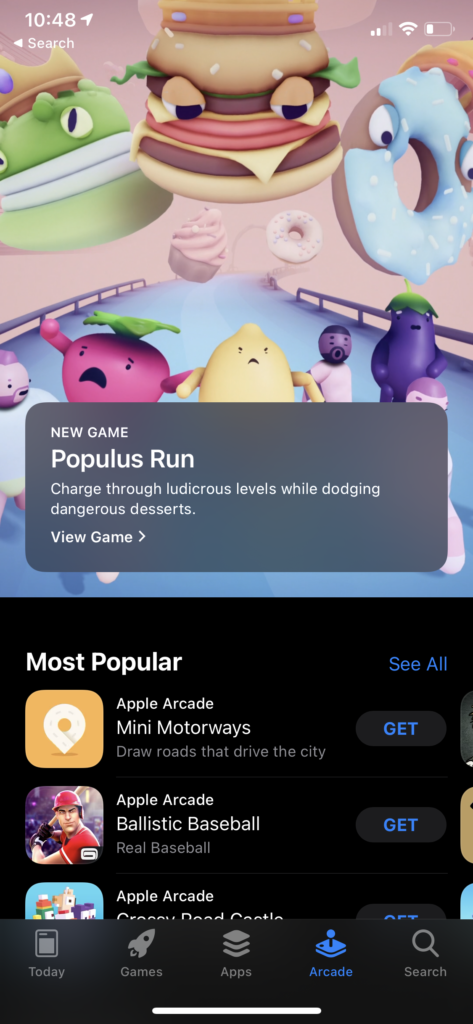 Populus Run is a part of the Apple Arcade subscription ($4.99 a month) so there are no in-app purchases or ads.
The Verdict
This is a platform runner I'm definitely going to keep on my phone for when I have a spare few minutes – luckily the levels are short so it's perfect for this. I can't wait to collect all of the special characters and see what happens!
If you decide to download Populus Run, let us know what you think and if you agree or disagree with the things we said. Happy gaming and stay casual!
Populus Run Overall Rating: 5/5
iOS Link: https://apps.apple.com/us/app/populus-run/id1376509945
Android Link: Currently unavailable
Company: FIFTYTWO
Genre: Platform, Apple Arcade
Rated: 9+
About Post Author