PAC-MAN Party Royale Review!
"Challenge your friends in Pac-Man Party Royale, mixing the instant fun of arcade retro-gaming with a multiplayer experience.
Play our 4 Players Battle Mode, and be the last PAC-MAN standing to win the rounds!
Eat pellets to gain speed and catch the Super Pellet first, and see your friends and the ghosts running away from you as you turn into an unstoppable chomping machine!
Be careful, the more PAC-MAN you eat, the more Ghosts there will be, and they will try to get revenge on those who ate them!
Players who became ghosts can come back as PAC-MAN if they manage to eat another PAC-MAN: don't give up on victory and get back in the fight!
But beware of the 256-glitch! If there is no winner soon enough, the maze will start to collapse on you, and the safe area will shrink until there is only one PAC-MAN left!
Stay tuned, for more game modes and mazes will be released over time, after the game release: the fun never stops with PAC-MAN PARTY ROYALE!"
iOS Link: https://apps.apple.com/in/app/pac-man-party-royale/id1465543094
Android Link: Not currently available
Company: BANDAI NAMCO Entertainment
Genre: Battle Royale, Apple Arcade
Rated: 4+
Offers in-app Purchases
Gameplay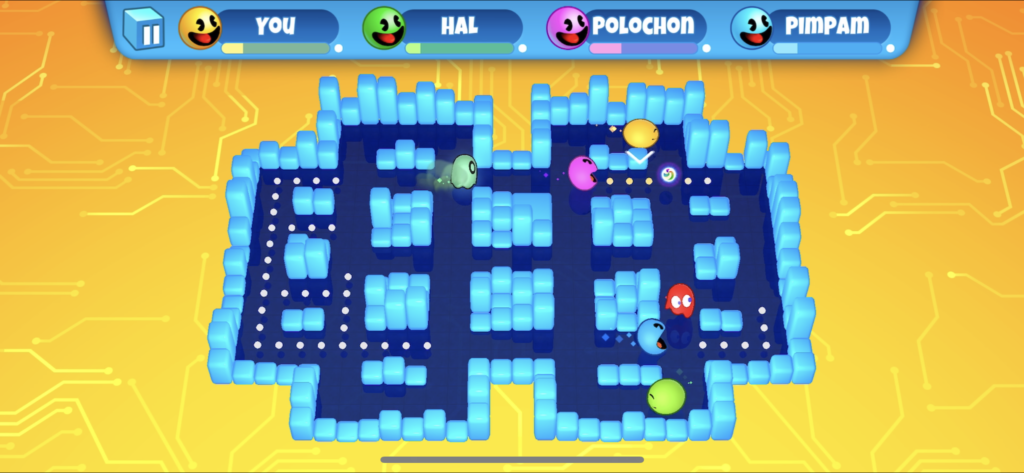 If you've ever wanted a battle royale version of Pac-Man, you're in luck because it exists. Pac-Man Party Royale has one rule: survive until the end. There are 4 people in a match and you need to turn them all into ghosts to win, but beware, once they're ghosts they can turn you into a ghost and redeem themselves. So make sure you're fast and collecting as many pac-dots as they speed you up.
Graphics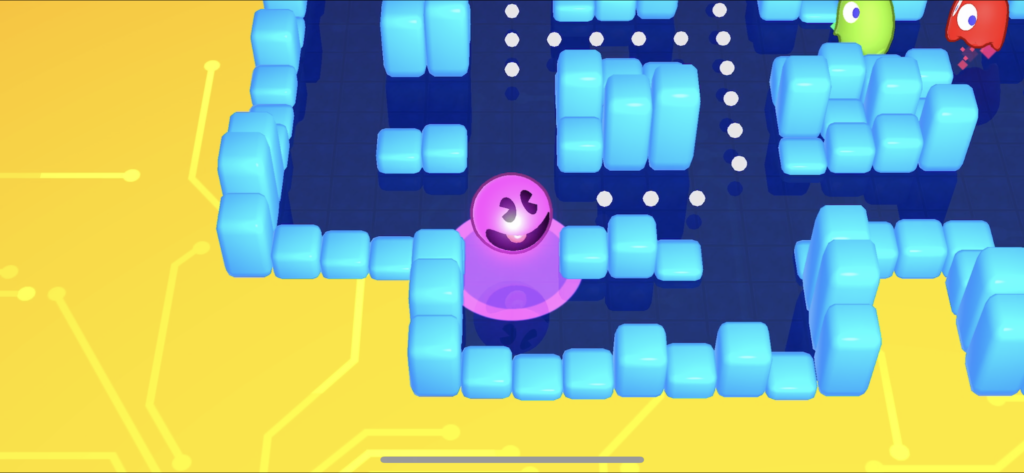 Although I think this game would look super cool with the original retro graphics, I do like the upgrade it's been given. The players, ghosts, and even the board are all in 3D and it really brings the game to life.
Music & Sounds
The music is very fast-paced, just like you would expect from a Pac-Man game. What I did love is that the sound when you die is the same as what it is in the original game so it adds a nice bit of nostalgia!
Controls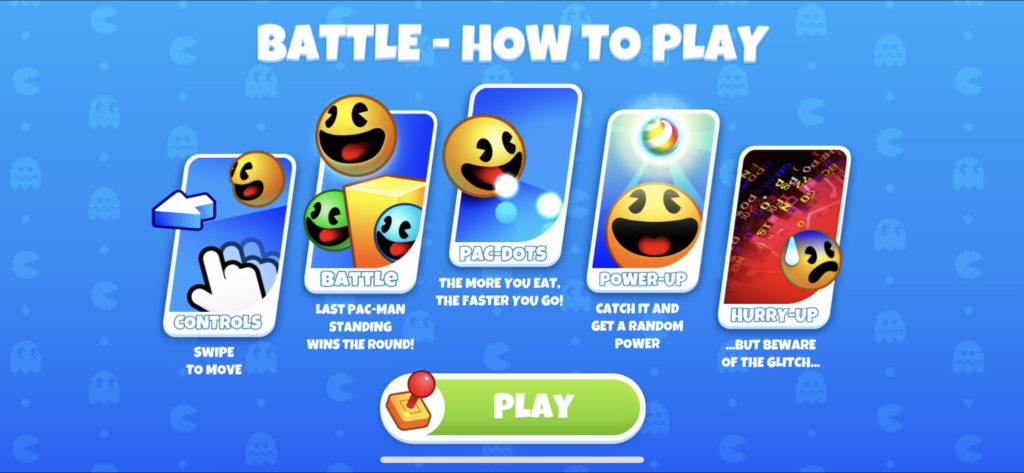 The controls are simple: swipe to move and avoid other players. Although the controls are simple, don't be fooled, because you're usually matched with really good players, so you need to learn how to use the controls properly. In one of my games, I forgot which player I was so you need to pay attention otherwise you're going to get killed.
The Power of in-app Purchases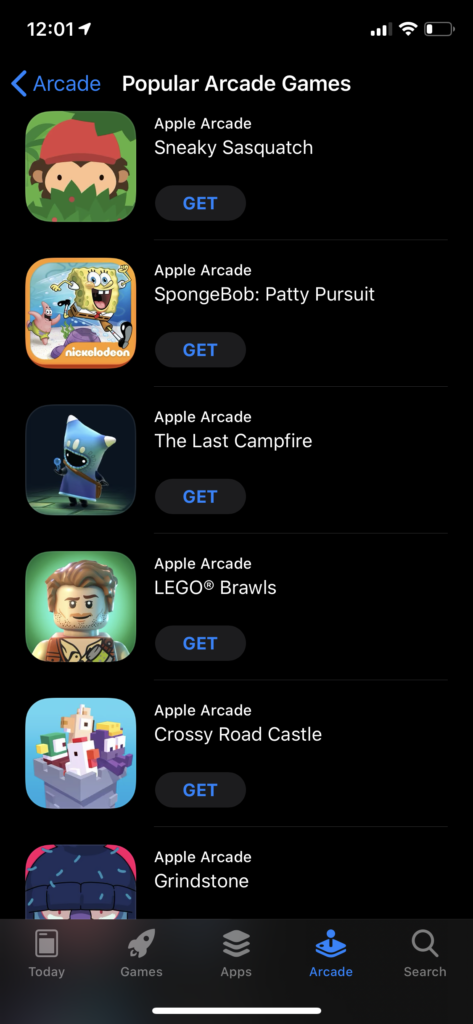 This game is part of the Apple Arcade subscription (£4.99 a month) so there are no in-app purchases or ads.
The Verdict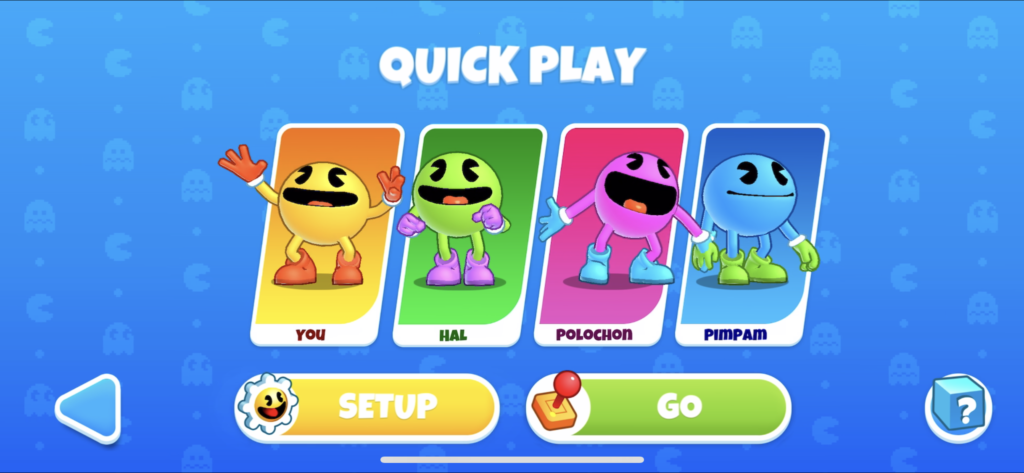 Overall, I really enjoyed Pac-Man Party Royale as it added a modern twist to the retro game we all know and love. Admittedly, I wasn't the best at this game, but that's because there are some serious players about! If you're ready to be the next winner, definitely download this game!
If you decide to download Pac-Man Party Royale, let us know what you think and if you agree or disagree with the things we said. Happy gaming and stay casual!
PAC-MAN Party Royale Overall Rating: 4/5
iOS Link: https://apps.apple.com/in/app/pac-man-party-royale/id1465543094
Android Link: Not currently available
Company: BANDAI NAMCO Entertainment
Genre: Battle Royale, Apple Arcade
Rated: 4+
Offers in-app Purchases
About Post Author