Obama Run Review!
"Obama Run is about Obama. We all love Obama."
iOS Link: https://apps.apple.com/us/app/obama-run/id1576515186?app=itunes&ign-mpt=uo%3D4
Android Link: https://play.google.com/store/apps/details?id=com.kramermedia.obamarun&hl=en_GB&gl=US
Company: Markus Kramer
Genre: Casual
Rated: 4+
Gameplay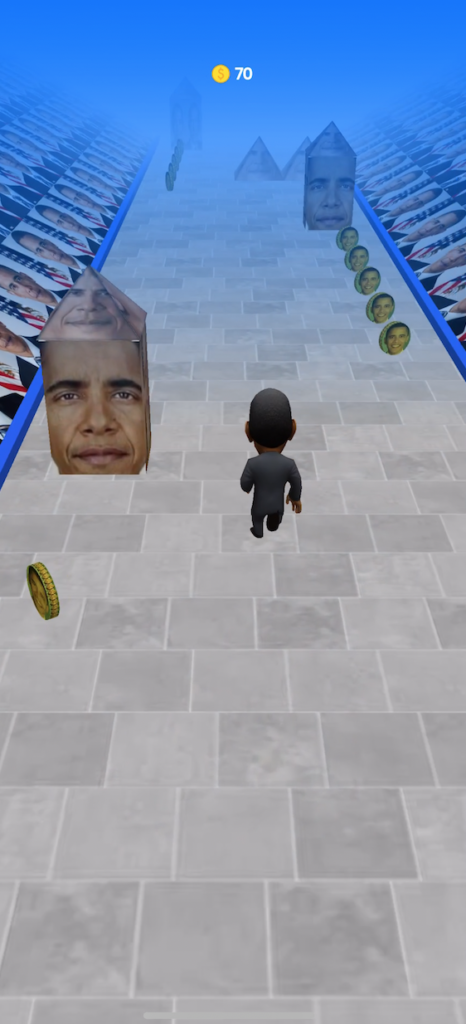 We're back with another really weird indie game, but this time it's dedicated to the 44th U.S President, Barack Obama. If you enjoyed DaGame or DaWall Breaker, chances are you're going to enjoy this one!
The game aims to get through the obstacles and collect the Obama coins for as long as you can. The level gets progressively harder by getting faster to the point where it's pretty impossible to play. However, this game is obviously not to be taken seriously, so I doubt anyone is mad that the game is too hard to play!
Graphics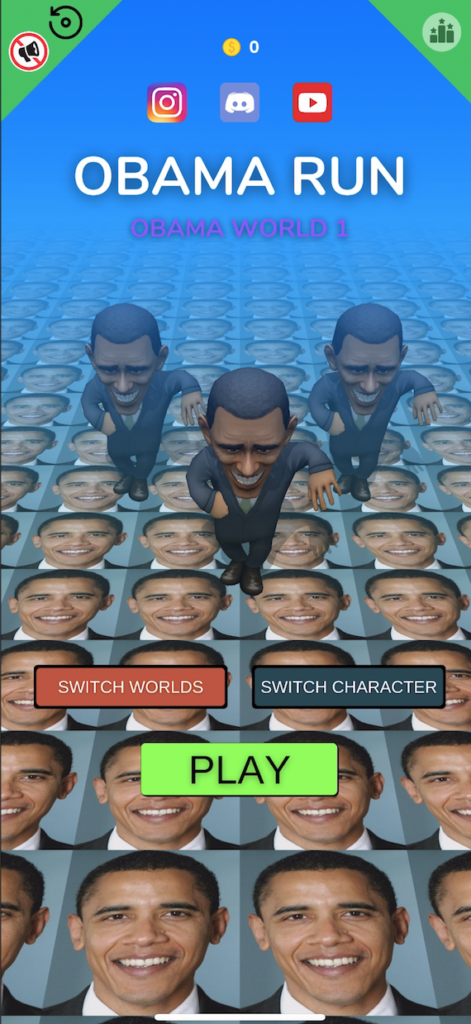 As you can see from the screenshots, the graphics are terrible, but again, that's the point. I've got to be honest, seeing Obama's face stretched out onto random objects was pretty funny and I can see the appeal of this game.
Music & Sounds
I'm not entirely sure why but the background music for the game is the meme song Panjabi MC – Mundian To Bach Ke. Although it makes absolutely no sense how it fits into the gameplay, it definitely adds even more chaos to the gameplay.
Controls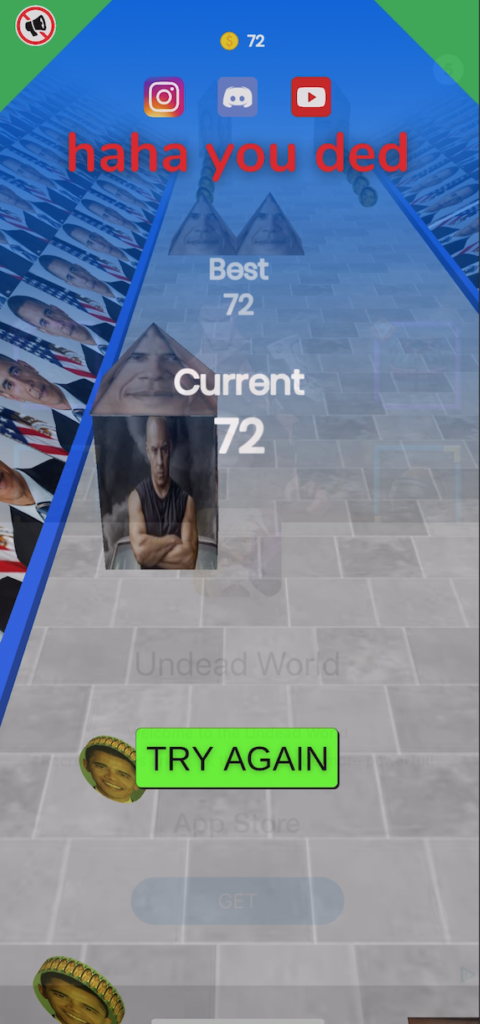 Obama will move by himself, all you need to do is swipe left or right so he moves out of the way of obstacles.
The Power of in-app Purchases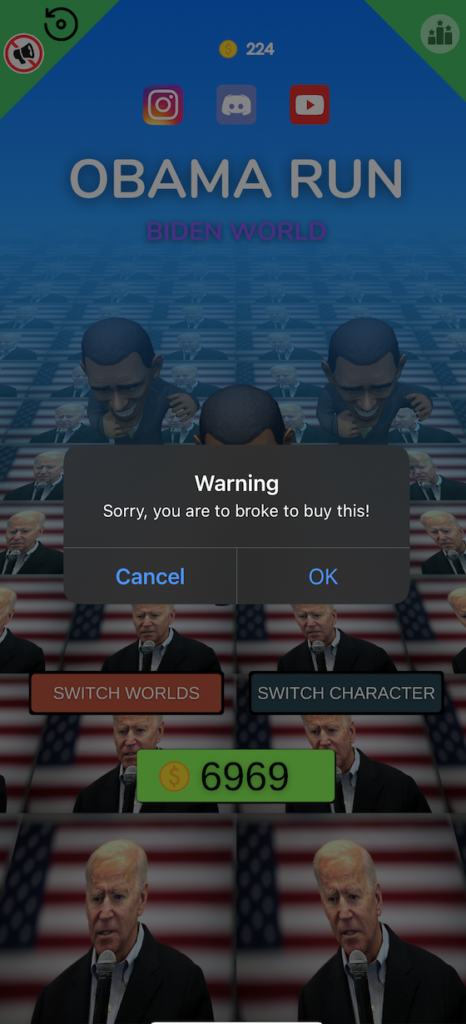 There are no in-app purchases available which is definitely disappointing considering the number of ads pop up.
The Verdict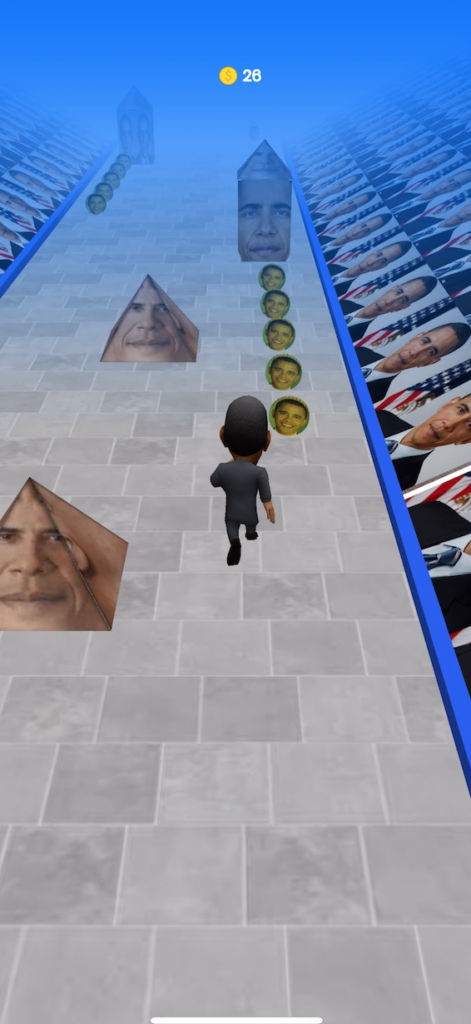 Although I love the novelty of the game, it's not something that's going to stay on my phone for much longer. However, Obama Run was made for quick downloads and that's exactly what it'll get!
If you decide to download Obama Run, let us know what you think and if you agree or disagree with the things we said. Happy gaming and stay casual!
Obama Run Overall Rating: 2/5
iOS Link: https://apps.apple.com/us/app/obama-run/id1576515186?app=itunes&ign-mpt=uo%3D4
Android Link: https://play.google.com/store/apps/details?id=com.kramermedia.obamarun&hl=en_GB&gl=US
Company: Markus Kramer
Genre: Casual
Rated: 4+
About Post Author