Marvel Strike Force Review!
"In MARVEL Strike Force, ready for battle alongside allies and arch-rivals in this action-packed, visually-stunning free-to-play game for your iPhone or iPad. An assault on Earth has begun and Super Heroes and Super Villains are working together to defend it! Lead the charge by assembling your ultimate squad, including Spider-Man, Doctor Strange, Groot, Rocket Raccoon, Loki, Venom, Captain America and Iron Man, as you enter strategic combat against an all-new enemy threat. It's time to fight! Gather your squad and prepare for the battle to save Earth!
Marvel Strike Force Links:
iOS Link: https://itunes.apple.com/nz/app/marvel-strike-force/id1292952049?mt=8
Android Link: https://play.google.com/store/apps/details?id=com.foxnextgames.m3&hl=en_GB
Company: FoxNext Games
Genre: Action
Rated: 12+
Offers in-app Purchases
Gameplay
ASSEMBLE YOUR SQUAD
Recruit your strike force and form a squad of powerful MARVEL Super Heroes and Super Villains like Iron Man, Captain America, Loki, Venom, Dr. Strange and more. 
STRENGTH THROUGH EVOLUTION
Outfit and upgrade your Super Heroes and Super Villains to become stronger than ever before. 
STRATEGIC DOMINATION
Who you bring to the fight matters. Pair up specific Super Heroes and Super Villains to perform combo moves to take out enemies. Expert in-fight tactics in 5v5 battles give you the power to vanquish the greatest villains of the Marvel Universe. 
EPIC COMBAT
Experience groundbreaking gameplay cinematics, as your heroes unleash dynamic chain combos with a single tap.
STUNNING VISUALS
Play one of the most visually stunning mobile game experiences that has ever been released. Your Marvel Super Heroes and Super Villains look as close to life-like as possible on your phone!"

Play as your favorite Marvel hero!In Marvel Strike Force, you play as Spiderman and you get both a special move and a move that brings your health back up. If I'm honest, I'm not the biggest fan of the gameplay. The main reason for this is if you stop playing, the enemies won't attack you – they kind of just stand there. Even when you're actively playing, they only attack you once or twice which I thought was pretty weird.
Graphics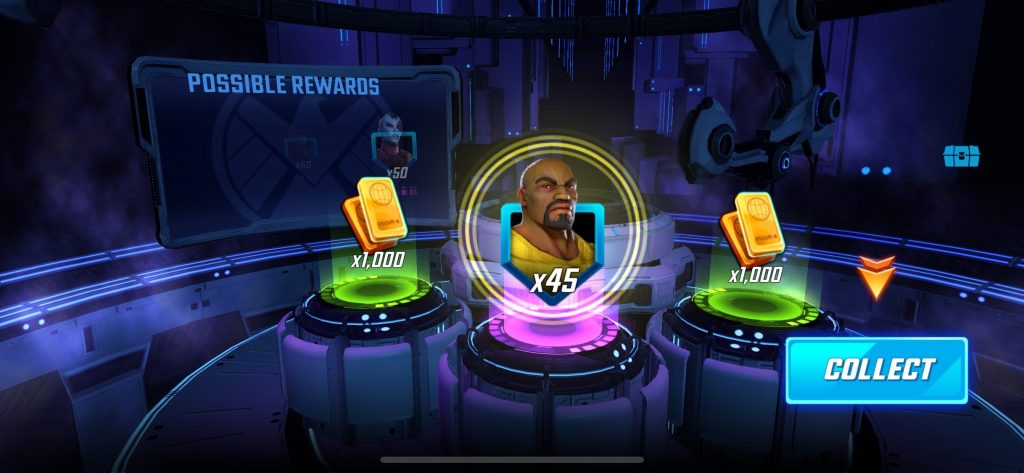 Marvel Strike Force's graphics are probably some of the best I've ever seen on the app store – and that's saying something because there are quite a few contenders. The graphics are of console-quality and they represent the Marvel heroes and enemies superbly. On the app store, FoxNext Games claims that Marvel Strike Force has "one of the most visually stunning mobile game experiences that has ever been released." and they're not wrong.
Music
The music and sounds for the game are very Marvel-esque as you can imagine. It isn't annoying and doesn't put you off the game – in fact, the music makes me want to watch a Marvel movie!
Controls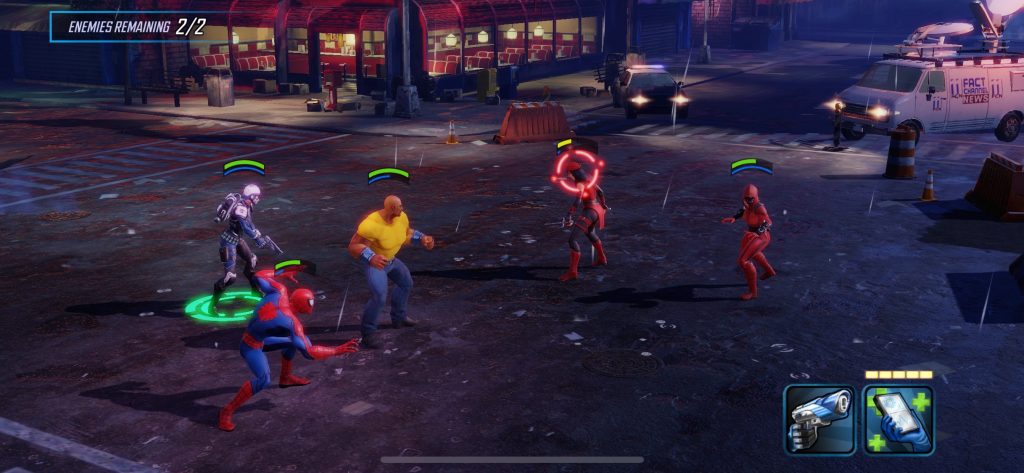 On a plus, the controls are simple. All you need to do is tap on the special move and your Marvel hero will do the work for you. After a while, the game does become a bit boring but as you get along the levels, you will be able to do more special moves and unlock more Marvel heroes.
The Power of in-app Purchases
In the store, there is a wide selection of items you can purchase. The only problem is, a lot of the store is locked until you reach a certain level. There are daily offers available, and although there's none now, it says to check back later for more fantastic offers.
Power cores:
15o power cores for £1.99
375 power cores for £4.99
750 power cores for £9.99
1,580 power cores for £19.99
4,130 power cores for £48.99
8,630 power cores for £8,630
You can also purchase orbs and supplies in exchange for power cores.
The verdict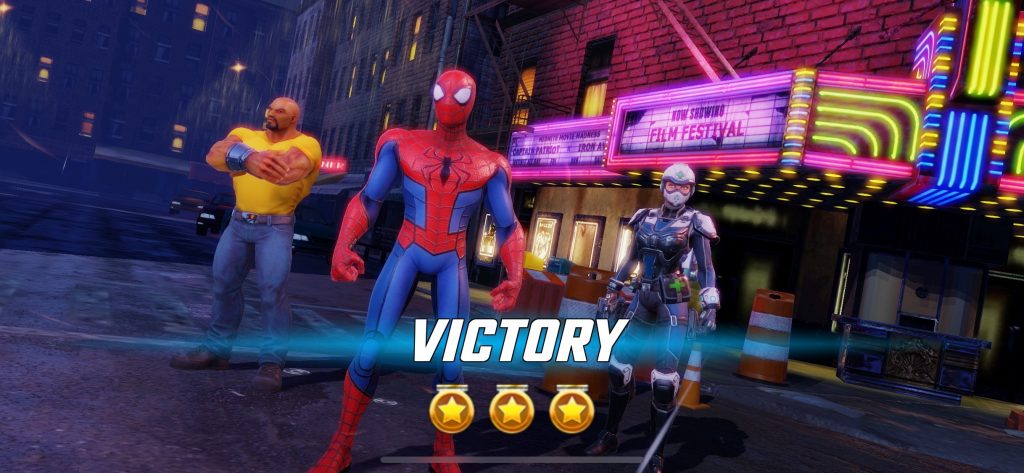 In conclusion, I liked this game, however, it really didn't live up to the Marvel brand. Marvel is an amazing franchise created by a talented man, so you would expect the games to be up to standard. The best thing about Marvel Strike Force is obviously the graphics, they're clear, of console-quality and they don't lag in the slightest.
I wouldn't recommend this game, only because I feel like it would get boring after a while.
If you decide to download Marvel Strike Force, let us know if you agree or disagree with any of the things we said. Happy gaming!
Marvel Strike Force Overall Rating: 4/5
iOS Link: https://itunes.apple.com/nz/app/marvel-strike-force/id1292952049?mt=8
Android Link: https://play.google.com/store/apps/details?id=com.foxnextgames.m3&hl=en_GB
About Post Author