Manor Matters Review!
"Welcome to Castlewood — an old manor full of mysteries! Why is it abandoned? What's hidden behind the tapestry? Is the manor really haunted? Find out in Manor Matters…
Inspect and renovate rooms, find curious artifacts from all over the world, and unravel the secrets of this thrilling location together with Carl, your charming assistant! Are you ready to step inside? They left the door open for you… come on in!
GAME FEATURES:
Explore stunning scenes to find hidden objects and earn stars
Try your detective skills with a variety of modes and items
Restore the manor to make its interiors strikingly beautiful
Search for ancient treasure, unlocking rooms to get more clues
Delve into an intriguing storyline with a wide cast of characters"
iOS Link: https://apps.apple.com/gb/app/manor-matters/id1455953893
Android Link: https://play.google.com/store/apps/details?id=com.playrix.manormatters&hl=en_GB&gl=US
Company: Playrix
Genre: Hidden Object Games
Rated: 4+
Offers in-app Purchases
Gameplay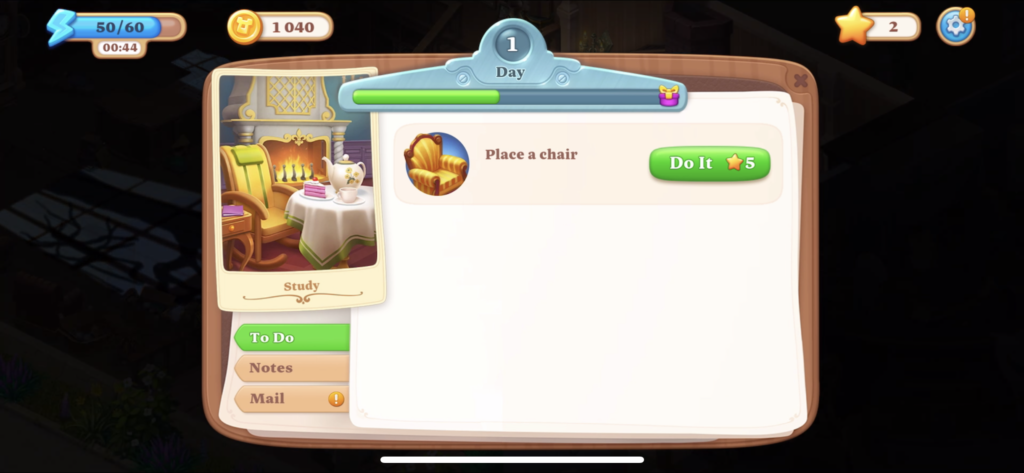 You've inherited the Castlewood Manor, and through hidden object mini-games, you can gradually repair it to your standard.
The gameplay is extremely similar to Gardenscapes, which makes sense because it's made by the same developer. The only difference is that the house is haunted and will bring extra obstacles along the way…
Overall, I liked the gameplay but it isn't anything unique.
Graphics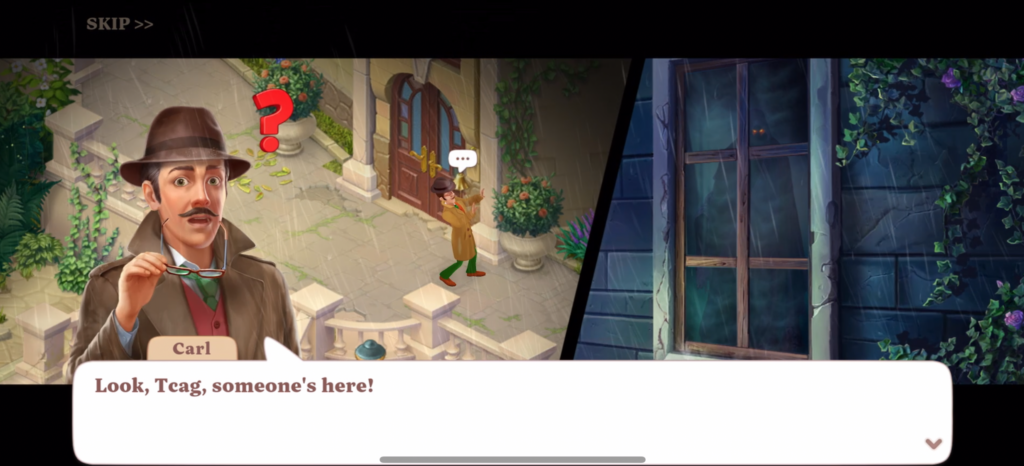 The graphics, again, are similar to other Playrix games. It's a simple art style but the type you'd recognize straight away if you're an avid casual app gamer.
Music & Sounds
Unfortunately, the music is very generic for a game about a haunted house. However, I'm not usually too picky with audios so this didn't bother me at all.
Controls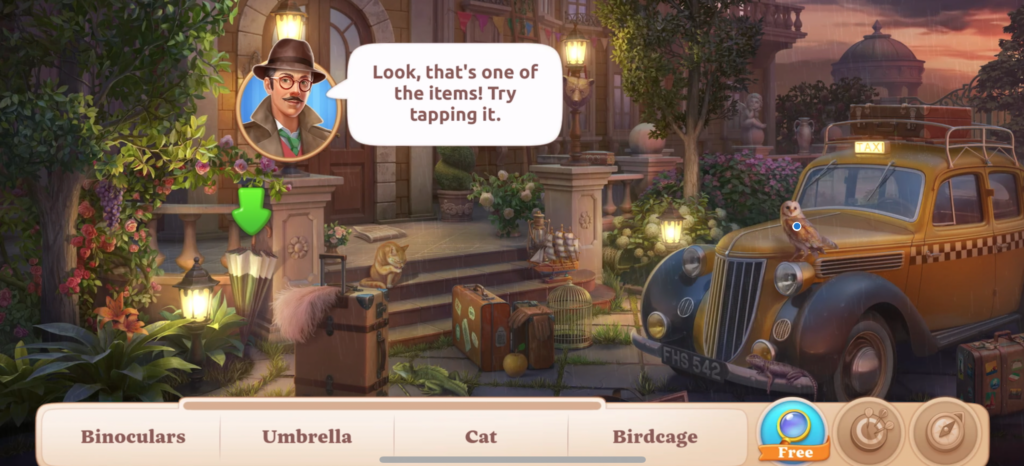 To control, tap on the hidden object in the scene. There are also power-ups in the bottom right corner you can tap to help you out.
The Power of in-app Purchases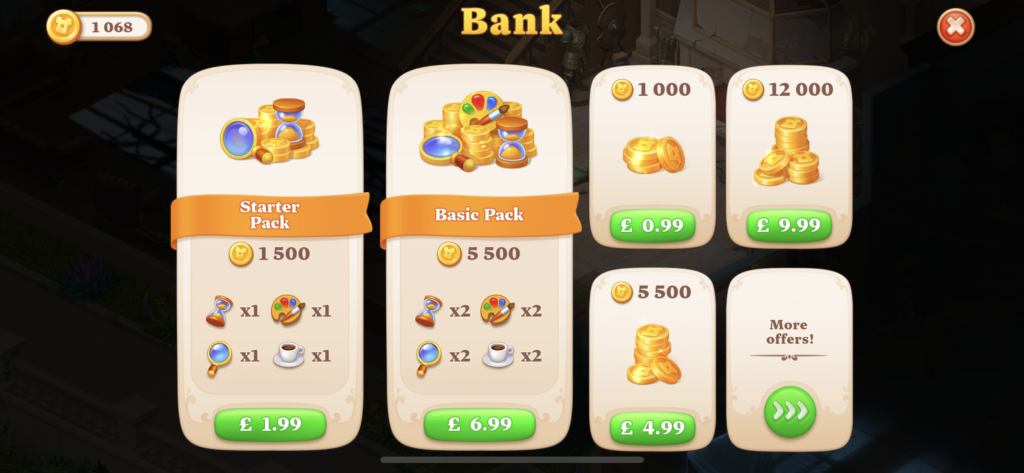 Energy
Espresso
Cappuccino
Macchiato
Tools
Magnifying glass – shows you one item from the list
Darts – removes three items from the list
Compass – points in the direction of hidden items
Hourglass – increases your searching time by 20 seconds
Paint – turns three item names into images
Camera – reveals two hidden items with a flash
Bank
Starter Pack for £1.99
Basic Pack for £6.99
1,000 coins for £0.99
5,500 coins for £4.99
12,000 coins for £9.99
25,000 coins for £19.99
53,000 coins for £38.99
110,000 coins for £69.99
The Verdict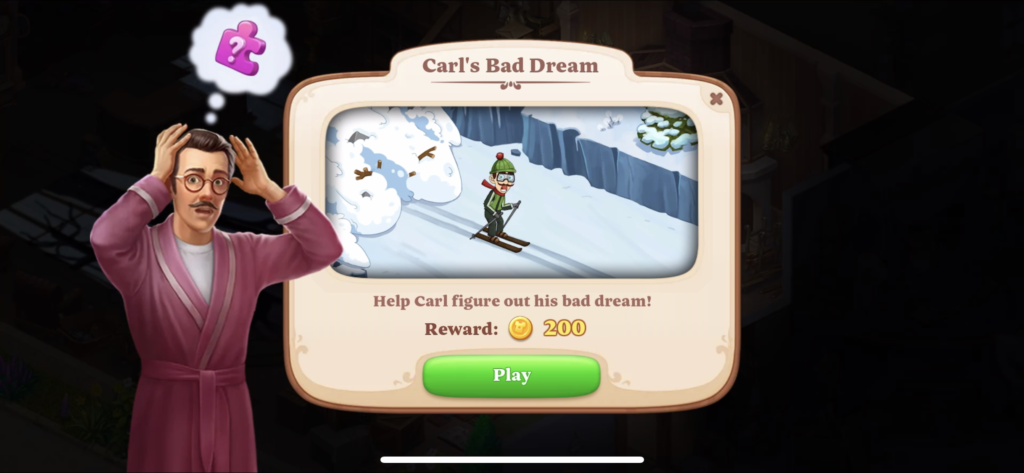 Manor Matters is nothing crazy unique but is still a great game for those who love hidden object games. Hidden objects keep your brain working and really challenge you as the levels go on, so we love this!
If you decide to download Manor Matters, let us know what you think and if you agree or disagree with any of the things we said. Happy gaming and stay casual!
Manor Matters Overall Rating: 3/5
iOS Link: https://apps.apple.com/gb/app/manor-matters/id1455953893
Android Link: https://play.google.com/store/apps/details?id=com.playrix.manormatters&hl=en_GB&gl=US
Company: Playrix
Genre: Hidden Object Games
Rated: 4+
Offers in-app Purchases
About Post Author