Love & Pies – Merge Game Review!
"Can you solve the mystery of the Windmill Cafe in Love & Pies?
When someone burns down a family cafe, everyone's a suspect! Follow the exciting storyline to help Amelia find answers – and maybe even the love of her life.
Merge cakes, cookies, and other yummy treats to serve customers and restore the cafe.
Once you try Love & Pies you will forget about other merge games — this one will keep you on your toes as you solve delicious mysteries. Play this irresistible merge adventure now!
A tasty new game full of excitement
Love & Pies is a brand new merge game where you can combine tasty treats to make them even sweeter. Discover something unique, easy to learn, and hard to put down. Solve satisfying mysteries as you give Amelia's cafe a fresh makeover!
Create delicious treats
Merge cute cakes, cookies, and coffee to serve hungry customers! Discover endless new recipes and expand your cafe menu to keep giving your customers new kinds of treats.
Renovate & design your cafe
Design your dream cafe from scratch and bring it to life! You can choose from a range of fashionable decorations to put your own mark on the place. Every room needs your expert eye. An exciting and amusing merge game that will make you forget about the other home and garden decoration games.
Endless drama, love, and scandals
Uncover juicy secrets in every room as Amelia solves mysteries in her family cafe. In a story full of twists and turns, you'll meet flirty strangers, sexy exes, nasty rivals, eccentric relatives, adorable pets, and friendly customers."
iOS Link: https://apps.apple.com/gb/app/love-pies-merge-game/id1563239332
Android Link: https://play.google.com/store/apps/details?id=com.Trailmix.LoveAndPies&hl=en_GB&gl=US
Company: Trailmix
Genre: Puzzle
Rated: 4+
Offers in-app Purchases
Gameplay
If you read our last Casual Gaming News post, you might remember us mentioning a new game by Trailmix. Love & Pies is a merge game with an immersive storyline about a single mother who leaves the big city to live at her mom's countryside cafe only to find it on fire and her mom missing. Through the game, you will investigate the mystery of the fire and figure out where her mom went all while serving customers and renovating the building. You do this by merging items together to make new items.
The gameplay is good but nothing I haven't seen before. I'm not the biggest fan of merge games anyway but the fun storyline definitely helps.
Graphics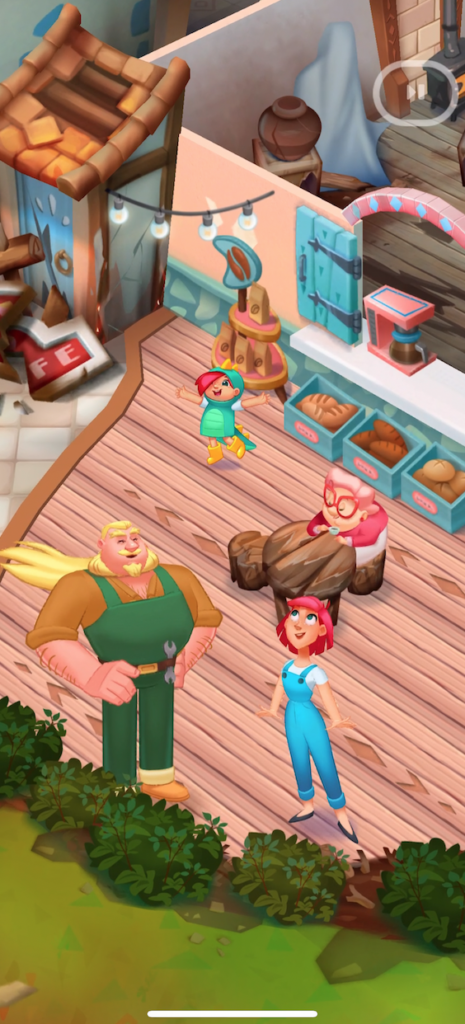 The graphics are similar to other merge and match-3 games I've played before. However, I do like how the characters have their own little personalities through the way they look. A lot of thought has been put into that department!
Music & Sounds
I love the audio for this game. It's extremely cute and calming and adds so much to the casual gameplay.
Controls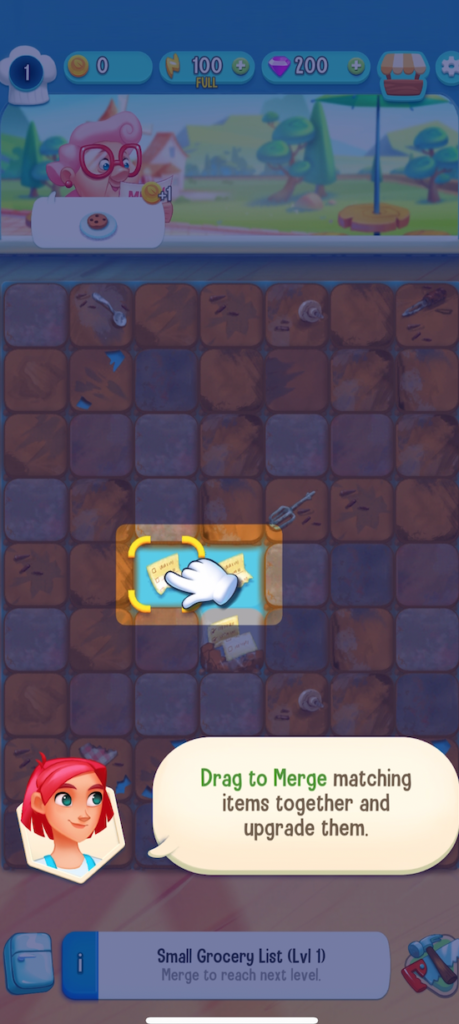 Like most merge games, you have to drag each item towards another to make a new item. In terms of renovating the cafe, you just need to tap on the renovation you like the most out of 3 options.
The Power of in-app Purchases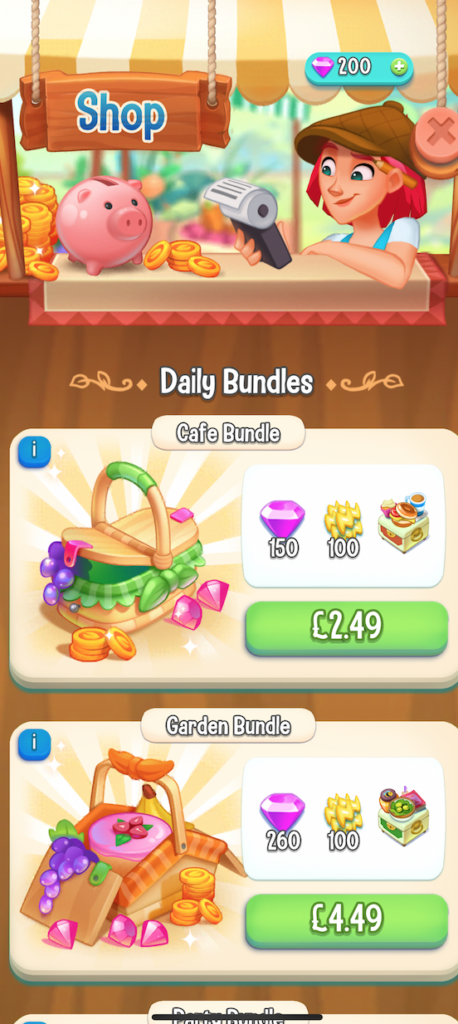 Daily Bundles
Cafe Bundle – 150 diamonds, 100 energy, and cafe items for £2.49
Garden Bundle – 260 diamonds, 100 energy, and garden items for £4.49
Party Bundle – 570 diamonds, 100 energy, and party items for £8.99
Diamonds
100 diamonds for £1.79
260 diamonds for £4.49
570 diamonds for £8.99
1250 diamonds for £17.99
3400 diamonds for £34.99
7500 diamonds for £89.99
The Verdict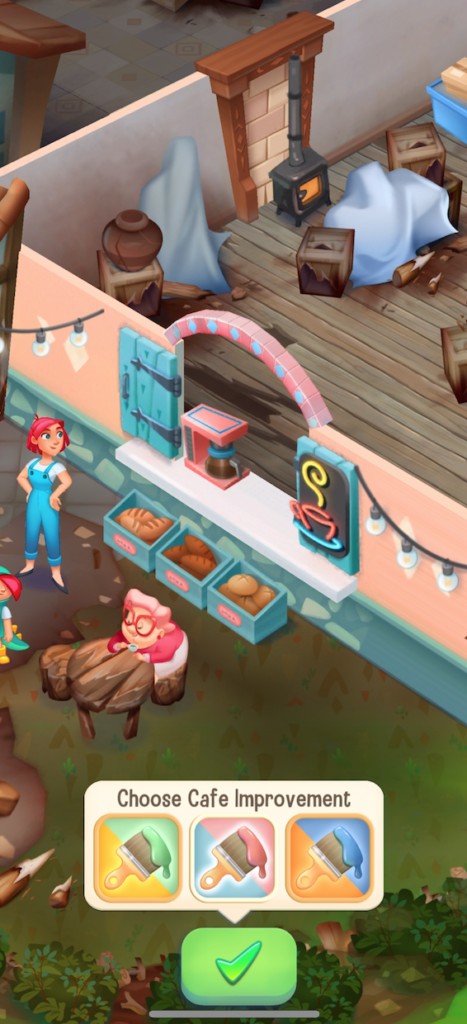 I'm not huge on merge games but this was actually fun to play and I think it's all down to the storyline. The fact this has a good story with an end goal makes you want to continue playing, even if you're not big on the gameplay.
If you decide to download Love & Pies, let us know what you think and if you agree or disagree with the things we said. Happy gaming and stay casual!
Love & Pies – Merge Game Overall Rating: 3/5
iOS Link: https://apps.apple.com/gb/app/love-pies-merge-game/id1563239332
Android Link: https://play.google.com/store/apps/details?id=com.Trailmix.LoveAndPies&hl=en_GB&gl=US
Company: Trailmix
Genre: Puzzle
Rated: 4+
Offers in-app Purchases
About Post Author