Legends of Runeterra Review!
"Set in the world of League of Legends, Legends of Runeterra is the strategy card game where skill, creativity, and cleverness determine your success. Choose your champions and combine cards from different regions—each with their own style and strategic advantage—then build the perfect deck to take down the rest.
ICONIC LEAGUE CHAMPIONS: Classic champs from League of Legends and brand new characters from the world of Runeterra come to life in vivid detail.
SKILL ABOVE ALL: It's all about the choices you make and the risks you take. Every move matters and the outplays are all up to you.
YOUR CARDS, YOUR WAY: Earn cards for free as you play or buy exactly what you want—you're in control of your collection, and you'll never pay for random packs of cards.
CRAFT YOUR STRATEGY: Combine, adapt, and experiment with frequent new releases in an always-evolving meta.
EVERY ACTION HAS A REACTION: Dynamic, alternating gameplay means you can always react and counter—but so can your opponent.
FACE OFF WITH FRIENDS AND FOES: Battle friends for bragging rights, challenge foes in Ranked play, or embark on an Expedition and draft a deck as you go.
DISCOVER RUNETERRA: Explore the epic regions of Runeterra to reveal hidden connections between the denizens, dangers, and creatures that live there. Above all, Legends of Runeterra is THE game to play."
iOS Link: https://apps.apple.com/sg/app/legends-of-runeterra/id1480617557
Android Link: https://play.google.com/store/apps/details?id=com.riotgames.legendsofruneterra&hl=en_GB
Company: Riot Games
Genre: Card Battle
Rated: 12+
Offers in-app Purchases
If you're a fan of Riot Games, you're going to want to read this review! If not or if you haven't heard of Riot Games, they made the worldwide and very-loved game, League of Legends. Personally, I've never played League of Legends but I've wanted to – maybe this game will give me the push?
As someone who's a big fan of card games, I thought it would be a great idea to give Legends of Runeterra a try. But will it beat Hearthstone? Let's see…
Gameplay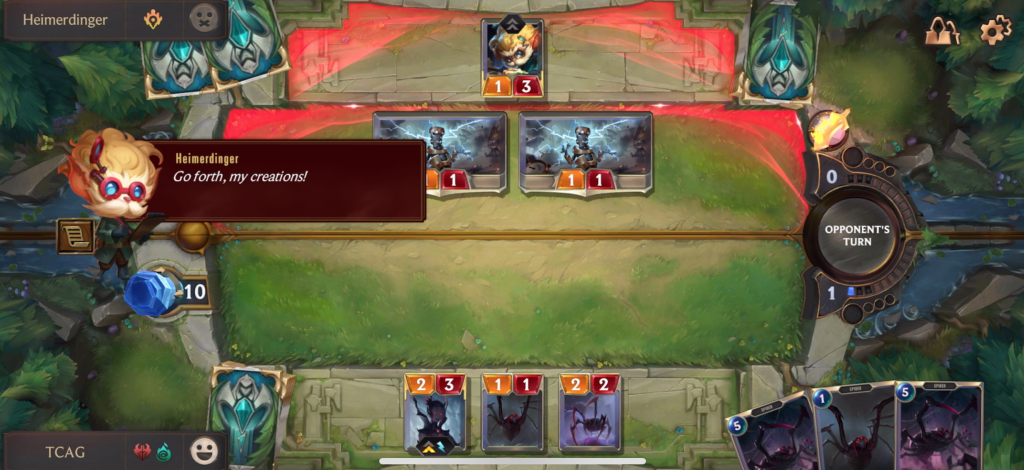 Legends of Runeterra is a card game developed by Riot Games, and it consists of using your cards in a strategic way in order to defeat your opponent. Unlike Hearthstone, there were a lot more rules to this meaning you need to have more skill within card games. Therefore, it's not for beginners.
Graphics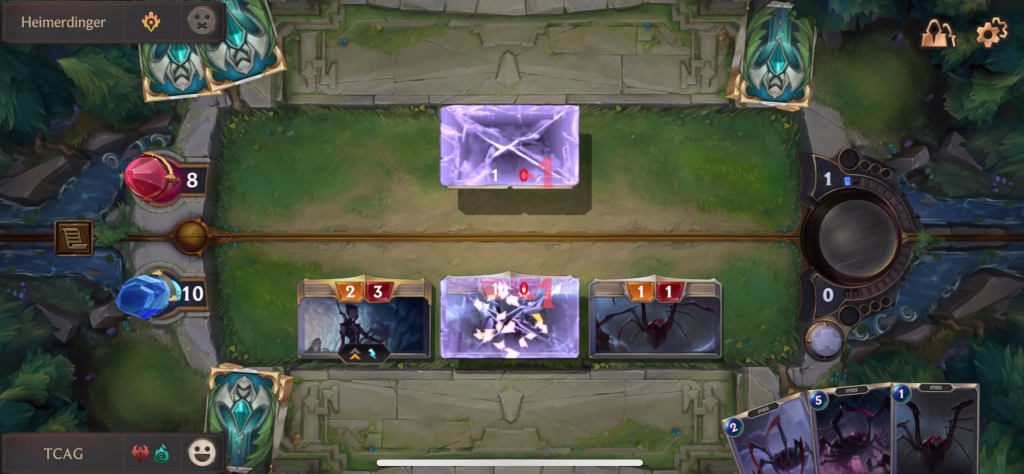 The graphics remind me a lot of Hearthstone's vibe, but they're not the same in the slightest if that makes sense. In fact, I much prefer the graphics for Legends of Runeterra.
Music & Sounds
What I loved the most about Legends of Runeterra was how well thought out the sounds were. The music fits in perfectly with the overall gameplay. On top of this, the cards talk for themselves which I found very interesting. In Hearthstone, the player's characters speak and the cards sometimes have their own catchphrases. It's a nice upgrade from the traditional card game apps I've played.
Controls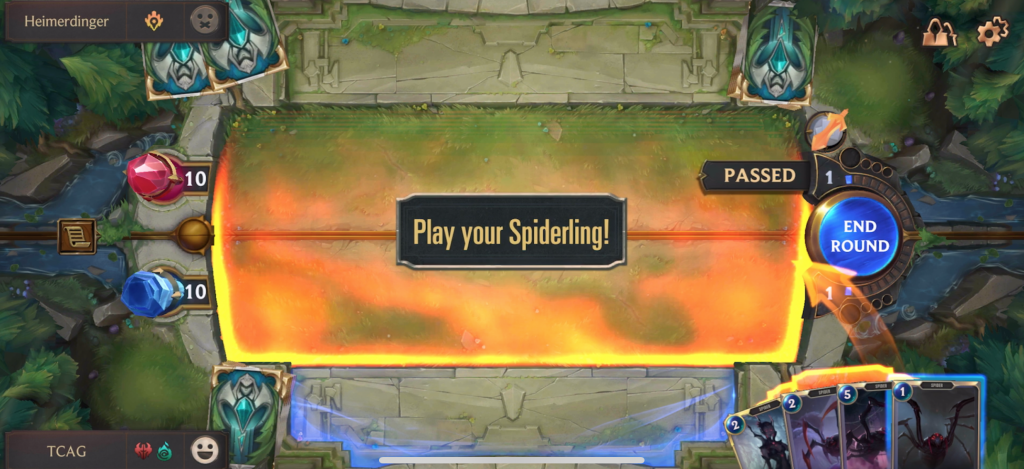 For the controls, you need to drag your card towards the place on the board you want. At first, I couldn't quite pick up where exactly I was supposed to put my cards but I figured it out eventually. The tutorial was quite detailed, so it was probably just me not understanding, not the fault of Riot Games.
The Power of in-app Purchases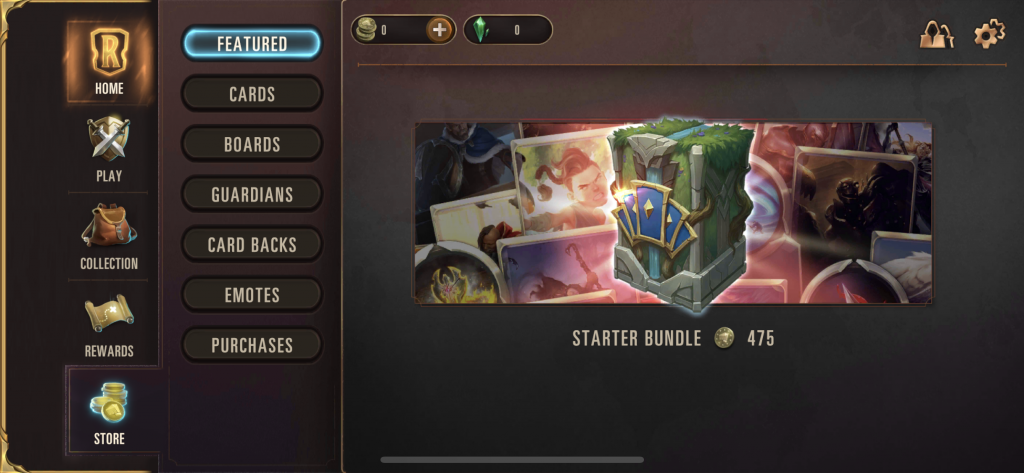 Features
Starter Bundle for 475 coins
Coins
525 coins for £4.99
1100 coins for £9.99
2250 coins for £19.99
4000 coins for £34.99
5800 coins for £49.99
Cards
Champion Wildcard for 300 coins
Epic Wildcard for 120 coins
Rare Wildcard for 30 coins
Common Wildcard for 10 coins
Boards
Clifftop Monastery
Cursed Ruins
Garen's Might
Hall of Valor
Hextech lab
Iceborn Peak
Jinx's Mayhem
Reckoners Arena
Slaughter Docks
all for 990 coins each
Guardians
Baley
Basilisk
Gloomtooth
Gromp Jr
Minion
Powder Monkey
Scaled Snapper
Silverwing
T-Hex
all for 590 coins each
Card Backs
The Loose Cannon
The Might of Demacia
The Unforgiven
all for 490 coins each
Emotes
Any Day Now
Cheers
Gotcha
Mind Blown
Nice!
Not So Fast
Not Sure If
Time To Duel
Undying Rage
You're Next
all for 190 coins each
The Verdict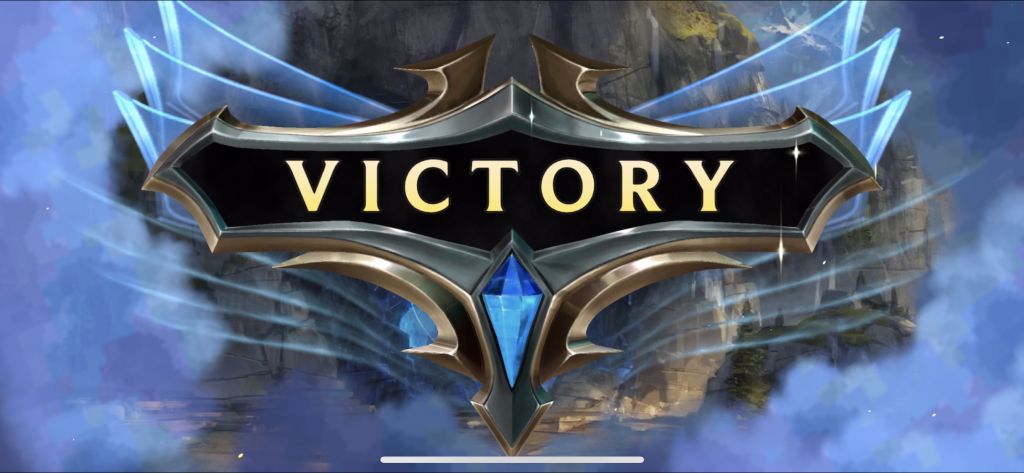 Legends of Runeterra has definitely made its way to my top 5 card games, however, it still hasn't beaten Hearthstone. It's definitely an upgrade in terms of graphics but the actual gameplay has far too much to it in order for me to reach for it every time. In conclusion, it's going to stay on my phone for when I want to play something a little more difficult.
If you decide to download Legends of Runeterra, let us know what you think and if you agree or disagree with the things we said. Happy gaming and stay casual!
Legends of Runeterra Overall Rating: 4/5
iOS Link: https://apps.apple.com/sg/app/legends-of-runeterra/id1480617557
Android Link: https://play.google.com/store/apps/details?id=com.riotgames.legendsofruneterra&hl=en_GB
Company: Riot Games
Genre: Card Battle
Rated: 12+
Offers in-app Purchases
About Post Author