Kebab World Review!
"Have a delicious journey in Kebab World! Develop your cooking skills through an epic exploration of traditional Turkish cuisine. Prepare, cook, serve and satisfy your customers, keep them happy to make more money!
COOK TRADITIONALLY
Learn how to prepare traditional Turkish recipes such as shish kebab, chicken shawarma, Turkish pita, and authentic seafood dishes. There is something for everyone's liking. Find out which one will be your favorite!
OVER 800 EPISODES TO COMPLETE!
840 episodes spread into 21 locations are waiting for you to discover them. Experience the joy of preparing the traditional flavors in diverse restaurants ranging from the Mediterranean to Black Sea cuisine, from Turkish flatbread joints to Kebab houses.
UPGRADE YOUR KITCHEN
Jazz up your kitchen with upgrades, and boost your cooking skills with numerous improvements! From professional cooking pans to advanced beverage stations, you can upgrade tools and ingredients for your restaurant. Better quality ingredients and appliances lead to a greater variety of dishes and happier customers with more money!"
iOS Link: https://apps.apple.com/us/app/kebab-world-cooking-game/id1303625531
Android Link: https://play.google.com/store/apps/details?id=com.hammurabigames.cookinggame&hl=en_GB&gl=US
Company: Hammurabi Games
Genre: Cooking
Rated: 4+
Offers in-app Purchases
Gameplay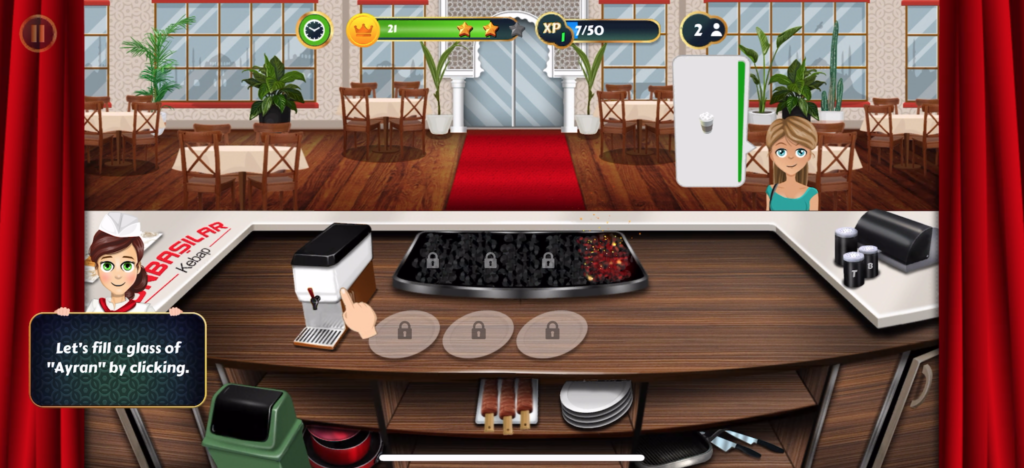 If you've been through your fair share of casual app games, you'll know that the vast majority of cooking games run the exact same way. You have to serve customers in a certain time frame and be careful not to burn their food or get the order wrong. Well, it's the exact same concept with Kebab World except with… kebabs.
Graphics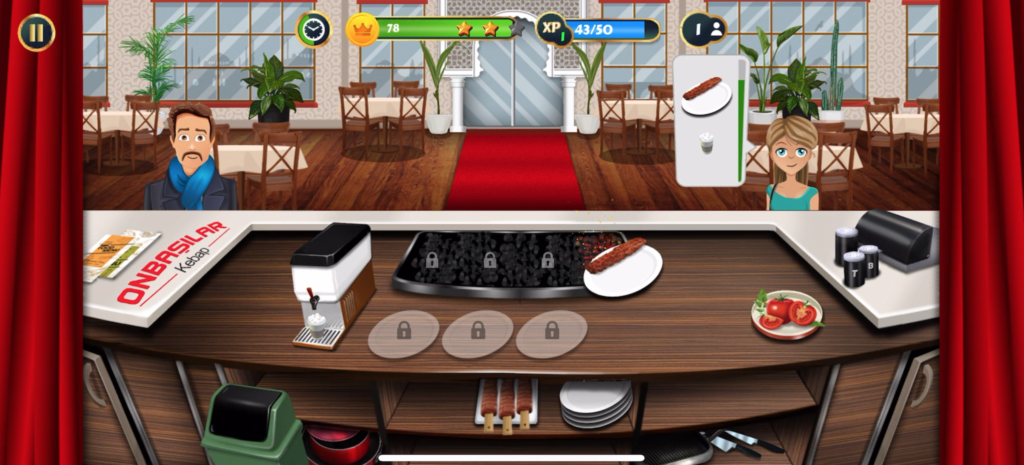 I don't have a problem with the graphics, only the repetitiveness of the characters. There are some that come back multiple times in one level which is a little unrealistic and seems poorly done.
Music & Sounds
Unlike most cooking games that have generic music, Kebab World tried to stick to the theme and had Turkish-style music playing in the background. This made a nice change compared to what I'm used to!
Controls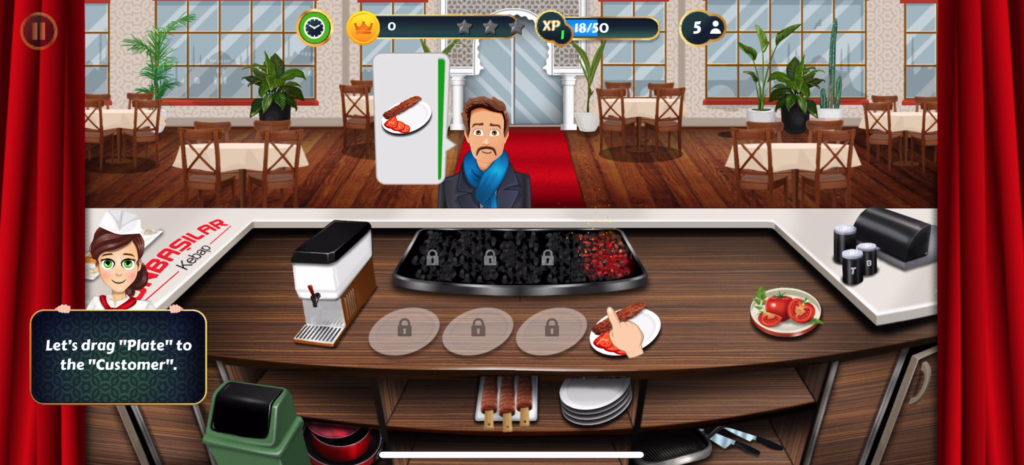 As with most cooking games, you only need to tap on the foods in order to serve them to customers. However, in Kebab World you have to drag them to the correct customer. Of course, this isn't a huge problem but it definitely
The Power of in-app Purchases
Coins
5,000 coins for £1.79
20,000 coins for £4.99
35,000 coins for £8.99
80,000 coins for £17.99
200,000 coins for £34.99
600,000 coins for £44.99
Diamonds
10 diamonds for £1.79
35 diamonds for £4.99
70 diamonds for £8.99
150 diamonds for £17.99
350 diamonds for £34.99
1,000 diamonds for £44.99
Bundles
Starter Pack for £2.49
Yummy Pack for £5.99
Chef's Pack for £11.99
Gourmet Pack for £25.99
The Verdict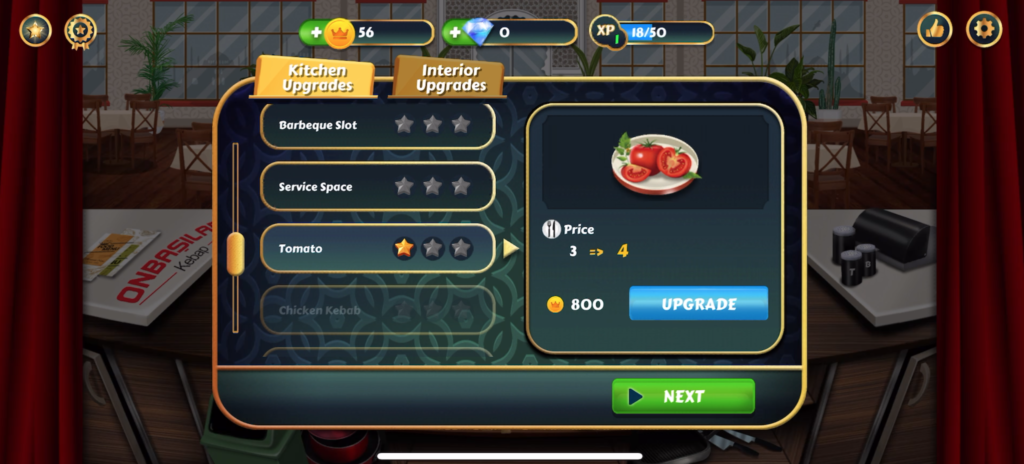 As far as cooking games go, this was fun to play but I don't see myself continuing to play it after this review. Why? Mainly because it doesn't stand out to other cooking games. A lot of them are the same so it gets repetitive seeing so many similar games floating around!
If you decide to download Kebab World, let us know what you think and if you agree or disagree with the things we said. Happy gaming and stay casual!
Kebab World Overall Rating: 3/5
iOS Link: https://apps.apple.com/us/app/kebab-world-cooking-game/id1303625531
Android Link: https://play.google.com/store/apps/details?id=com.hammurabigames.cookinggame&hl=en_GB&gl=US
Company: Hammurabi Games
Genre: Cooking
Rated: 4+
Offers in-app Purchases
About Post Author