June's Journey Review!
"Nothing like a mystery! Find the hidden objects to crack every case in June's Journey.
Solve mind teasing mysteries in the glamorous 1920s!
Dive into June Parker's captivating quest to unveil a scandalous, hidden family secret. Escape to an era of opulence and romance as you search for hidden clues through hundreds of stunning mind-teasing puzzles!"
iOS Link: https://apps.apple.com/us/app/junes-journey-hidden-objects/id1200391796
Android Link: https://play.google.com/store/apps/details?id=net.wooga.junes_journey_hidden_object_mystery_game&hl=en&gl=US
Company: Wooga
Genre: Hidden Object
Rated: 9+
Offers in-app Purchases
Gameplay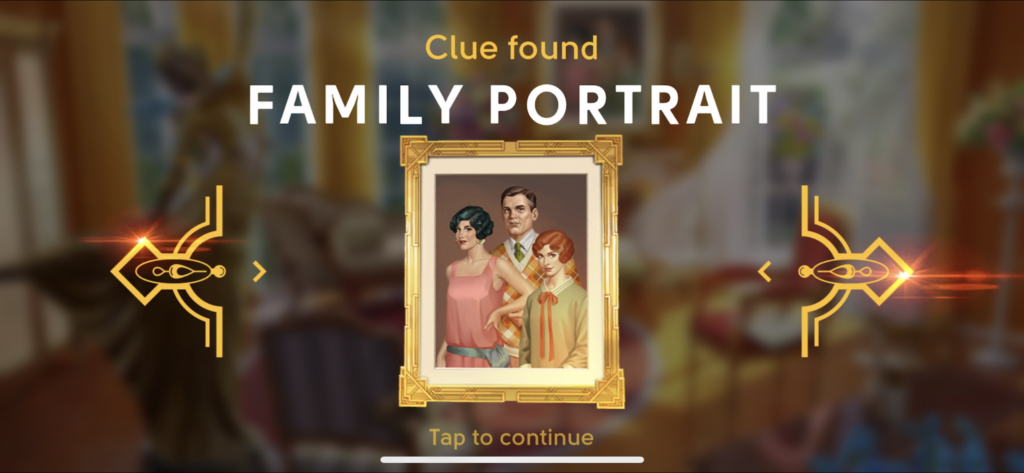 June's Journey is a hidden object game where you follow June's investigation to find out what really happened to her sister, Clare. According to the police, Clare was shot by her husband, Harry, and then he turned the gun on himself. June is on her way to New York to take care of her niece and find out what happened to her sister.
As you're on your journey, you will come across scenes in which you need to investigate by finding hidden objects. The objects can range from being really obvious to find to being hidden in an area you wouldn't expect.
Graphics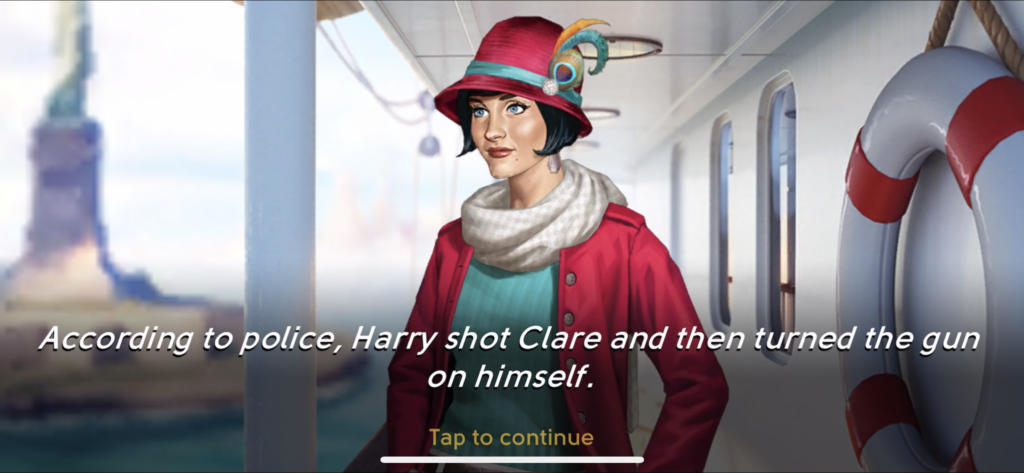 The graphics for June's Journey are exactly what you'd expect. Most hidden object games seem to be set in the 1800s/1900s and this is no exception. Although I love this theme, I'd love to see something more modern.
Music & Sounds
Just like the graphics, the music fits in very well with the 1800s/1900s theme. It's actually quite relaxing despite this game surrounding a murder. I like it though!
Controls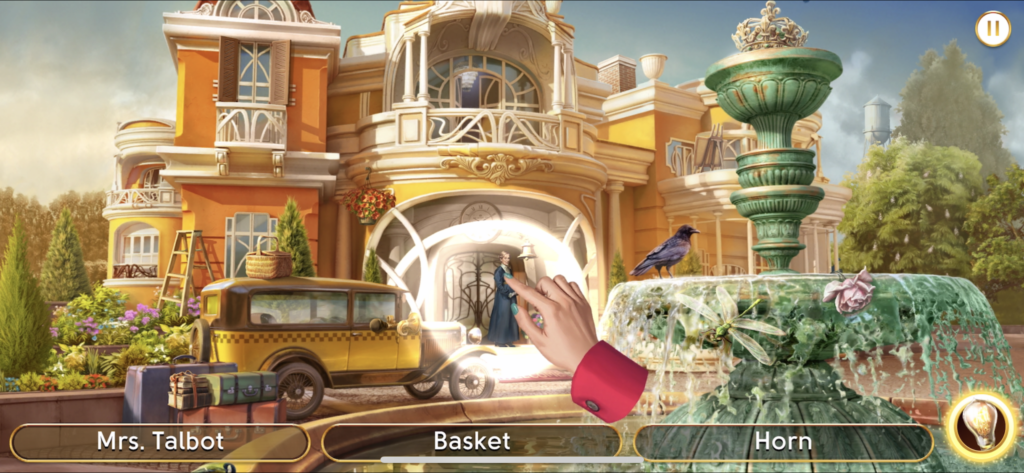 When in a scene, all you need to do is tap the object you find. If you can't find the object you're looking for, you can tap the hint button at the right-hand side of the screen that refills every minute or so.
The Power of in-app Purchases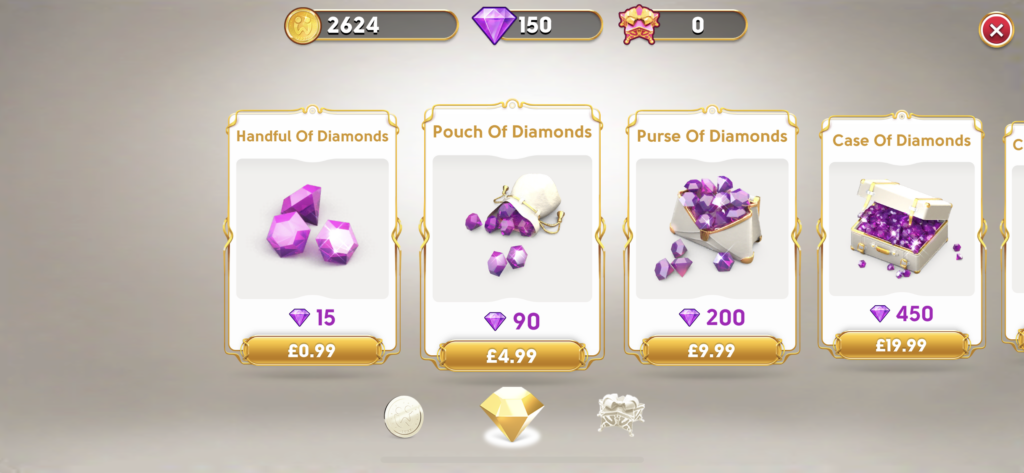 Coins
150 coins for £0.99
900 coins for £4.99
2000 coins for £9.99
4500 coins for £19.99
12000 coins for £48.99
25000 coins for £99.99
Diamonds
15 diamonds for £0.99
90 diamonds for £4.99
200 diamonds for £9.99
450 diamonds for £19.99
1200 diamonds for £48.99
2500 diamonds for £99.99
5 Star Boxes
In the 5 star boxes, you can earn:
decorations
diamonds
compass
energy
coins
star booster
uncommon materials
energy
common materials
1 5 star box for £7.99
3 5 star boxes for £14.99
10 5 star boxes for £28.99
30 5 star boxes for £54.99
50 5 star boxes for £99.99
Energy
1 bar of energy for 59 diamonds
2 bars of energy for free if you connect with Facebook
extended
The Verdict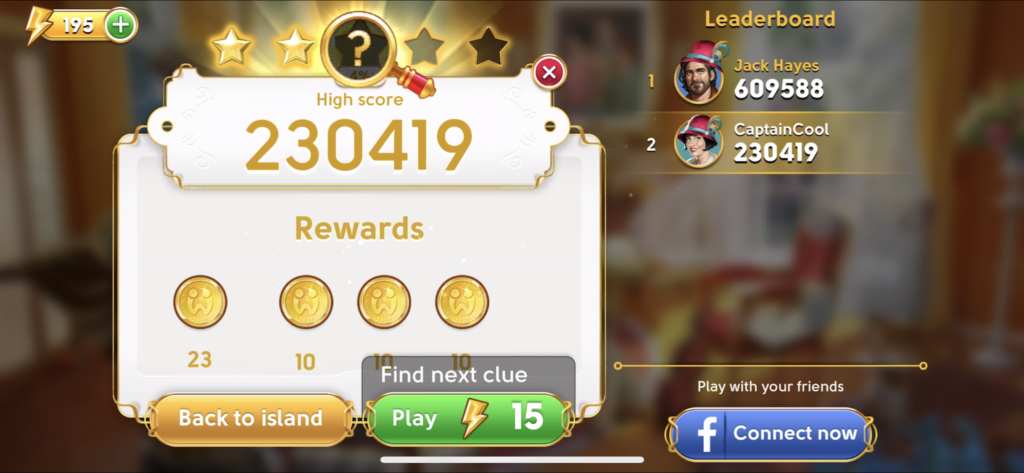 Despite really enjoying June's Journey as a whole, there are far too many similar hidden object games on the app store that are just as good, if not better. My personal favorite is Murder in the Alps so I think I'm just going to stick with that one instead.
If you decide to download June's Journey, let us know what you think and if you agree or disagree with any of the things we said. Happy gaming and stay casual!
June's Journey Overall Rating: 3/5
iOS Link: https://apps.apple.com/us/app/junes-journey-hidden-objects/id1200391796
Android Link: https://play.google.com/store/apps/details?id=net.wooga.junes_journey_hidden_object_mystery_game&hl=en&gl=US
Company: Wooga
Genre: Hidden Object
Rated: 9+
Offers in-app Purchases
About Post Author