Idle Tuber: Streamer Simulator Review!
"Dreaming of becoming a popular Influencer? Followers? Clout? Money? Then Idle Tuber is the game for you!
Start by creating your character, record videos to gain views, subscribers, and get fans. Unlock new games to record on and earn even more views! Hire an editor and partner up with real YouTubers to help you on your journey.
Features of Idle Tuber
– Create your very own character!
– Record videos and gain views
– Unlock new games to record on
– Hire editors to help you grow
– Collect 33 real YouTubers
– Gain Subscribers and compete on the global leaderboards
– Complete Goals!
– Build your own Tuber Empire!
Collect all the Tubers
You can collect the following YouTubers in our Idle Tuber game:
SSundee, Crainer, Smii7y, RageElixir, Leah Ashe, Molt, NickatNyte, MattShea, ZephPlayz, BeckBroJack, McNasty, RussoPlays, Hyper, KryozGaming, JoblessGarrett, Graser, KreekCraft, Starsnipe, Mithzan, NapkinNate, SB737, AshleyTheUnicorn, Shesez, FitMC, Jaayy, NightFoxx, Nexiph, IntelPlayz, Sigils, Snedger.
They will help you get more views and collect more subscribers. Make sure to collect all the Youtubers!"
Idle Tuber: Streamer Simulator Links
iOS Link: https://apps.apple.com/gb/app/idle-tuber-streamer-simulator/id1477871348
Android Link: https://play.google.com/store/apps/details?id=com.doublejump.idletuber&hl=en_GB
Company: DoubleJump Games
Genre: Idle RPG
Rated: 4+
Offers in-app Purchases
Gameplay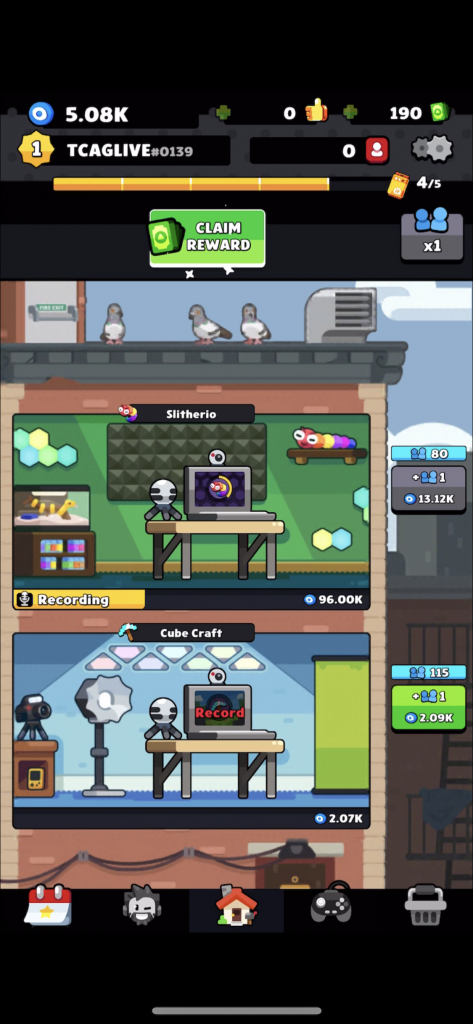 Have you ever wanted to become a gaming YouTuber? Well, now you can with Idle Tuber. The aim of the game is to make it to the top of the ladder while collecting views, fans, and other YouTubers along the way.
Although the concept of this game is cool, I don't like that it's in an idle RPG format. Personally, for me, I don't like these types of games as they take a while to get through. You have to make sure you're a patient person unless you're willing to spend a lot of money on in-app purchases.
Graphics
The graphics are very similar to other idle RPG game out there. With the 2D graphics and building style format, Idle Tuber doesn't differ at all from the competition. So the only real reason you'd probably download this over other idle RPG games is because of the actual story.
Music & Sounds
The music for Idle Tuber is exactly what I expected. When it comes to music in games, I'm quite specific with my standards but unfortunately, this doesn't reach them. The music for Idle Tuber is both upbeat and generic and doesn't really add to the whole "influencer" vibe the gameplay is. I don't feel as if much thought was added to this section of the game, so I prefer to play it in mute.
Controls
If you're familiar with idle RPG games, you'll know that they all consist of the player having to tap continuously in order to earn a form of "points". There's really nothing special to it, but it's the perfect game to play if you're focusing on something else at the same time, like maybe a Netflix show or a book.
The Power of in-app Purchases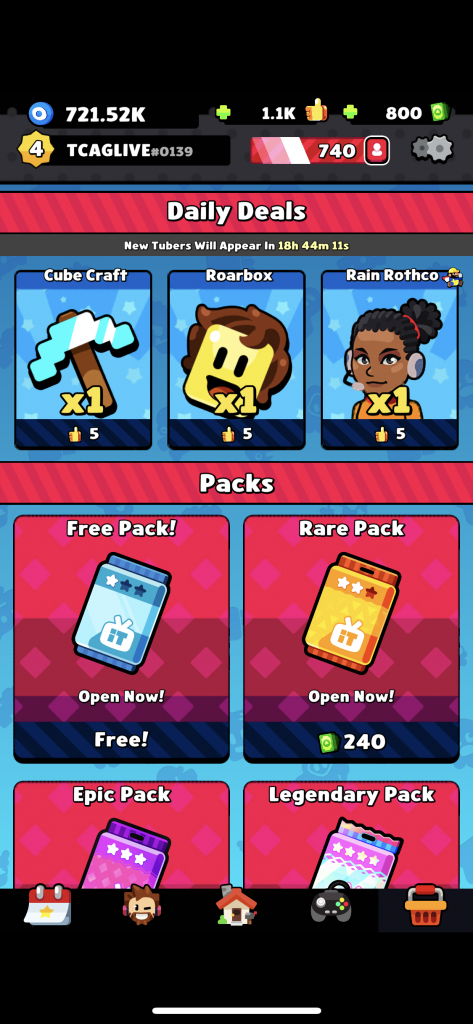 Daily Deals
Cube Craft for 5 Super Likes
Roarbox for 5 Super Likes
Rain Rothco for 5 Super Likes
Packs
Rare Pack for 240 cash
Epic Pack for 560 cash
Legendary Pack for 3600 cash
VIP
Exclusive VIP tag, daily VIP pack, and 2x view bonus all for £10.49 a month
Cash
160 cash for £1.99
500 cash for £4.99
1,200 cash for £9.99
2,500 cash for £19.99
6,500 cash for £48.99
14,000 cash for £99.99
Time Skips
Skip 1 hour for 150 cash
" 4 hours for 300 cash
" 24 hours for 750 cash
Super Likes
250 Super Likes for 400 cash
1,000 Super Likes for 1440 cash
3,000 Super Likes for 4000 cash
The Verdict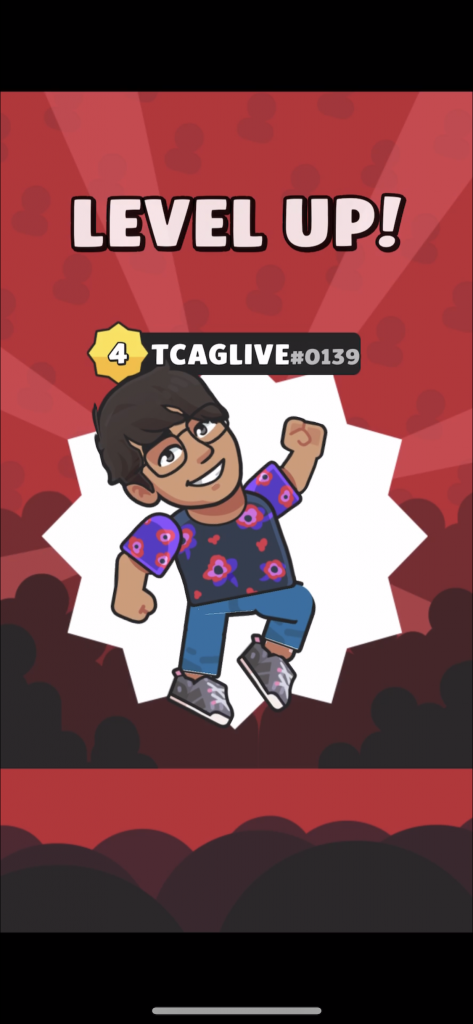 Idle Tuber is a pretty standard idle RPG with no real unique elements to it. I'm not saying it won't be for everyone, but I got bored while playing very easily. It's a shame because I think the idea of a game based around becoming a YouTuber is really cool – but maybe a few years too late.
If you decide to download Idle Tuber, let us know what you think and if you agree or disagree with any of the things we said. Happy gaming and stay casual!
Idle Tuber: Streamer Simulator Overall Rating: 2/5
iOS Link: https://apps.apple.com/gb/app/idle-tuber-streamer-simulator/id1477871348
Android Link: https://play.google.com/store/apps/details?id=com.doublejump.idletuber&hl=en_GB
Company: DoubleJump Games
Genre: Idle RPG
Rated: 4+
Offers in-app Purchases
About Post Author