Hatsune Miku: Colorful Stage Review!
"Find Your Music in Hatsune Miku: Colorful Stage!
Join Hatsune Miku in her latest mobile rhythm game and discover a rich cast of characters overcoming their struggles through the power of music.
The best Music Game experience at your fingertips with the latest Hatsune Miku adventure!
Tap to the rhythm of popular songs and collect character cards to customize your own band!"
iOS Link: https://apps.apple.com/in/app/hatsune-miku-colorful-stage/id1580044138
Android Link: https://play.google.com/store/apps/details?id=com.sega.ColorfulStage.en&hl=en_GB&gl=US
Company: SEGA CORPORATION
Genre: Music
Rated: 9+
Offers in-app Purchases
Gameplay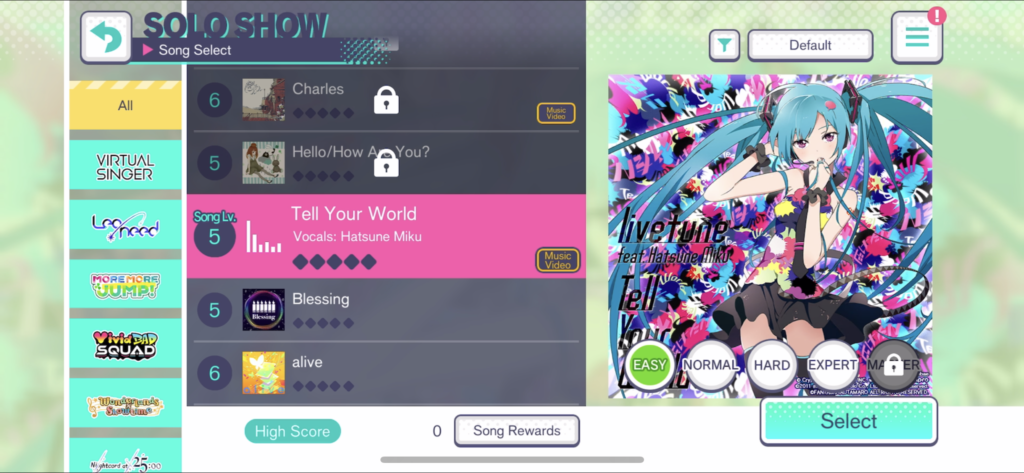 Sometimes playing a cute Japanese game is all you need in your life, and this one definitely a winner!
Hatsune Miku: Colorful Stage! is a musical rhythm game that has an in-depth storyline to it, however, you can decide to play in Freeplay mode if you like. As I wasn't really interested in the story, I decided to play the concerts randomly and had so much fun!
All you have to do is keep up with the rhythm of the tiles – if you miss too many tiles you'll run out of lives and the game will finish!
Graphics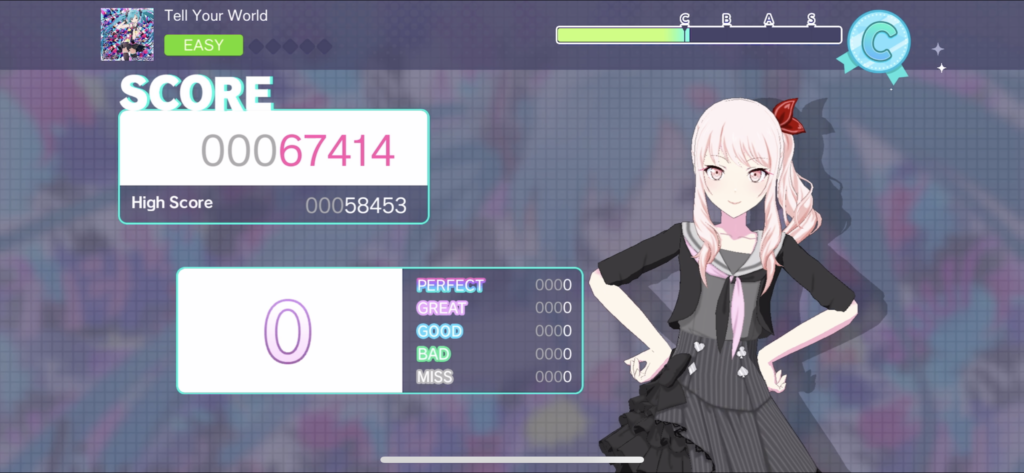 The graphics have that typical Anime style which I love. It's all very cute and extremely visually pleasing. Other than the visuals, the game doesn't lag or freeze at any point. The only thing I will say is that the loading times between games take a while!
Music & Sounds
If you didn't already know Hatsune Miku is a virtual singer so all the games featured in this game are her own. If I'm honest, they're pretty damn catchy!
Controls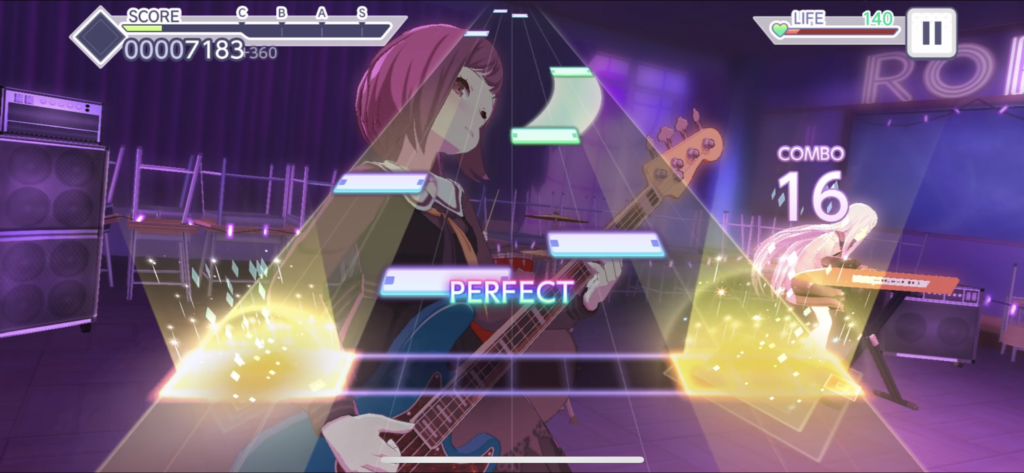 Tapping is your best friend when it comes to the gameplay, however, you also need to hold, drag, and even flick tiles so make sure you remember otherwise you'll lose points pretty quickly!
The Power of in-app Purchases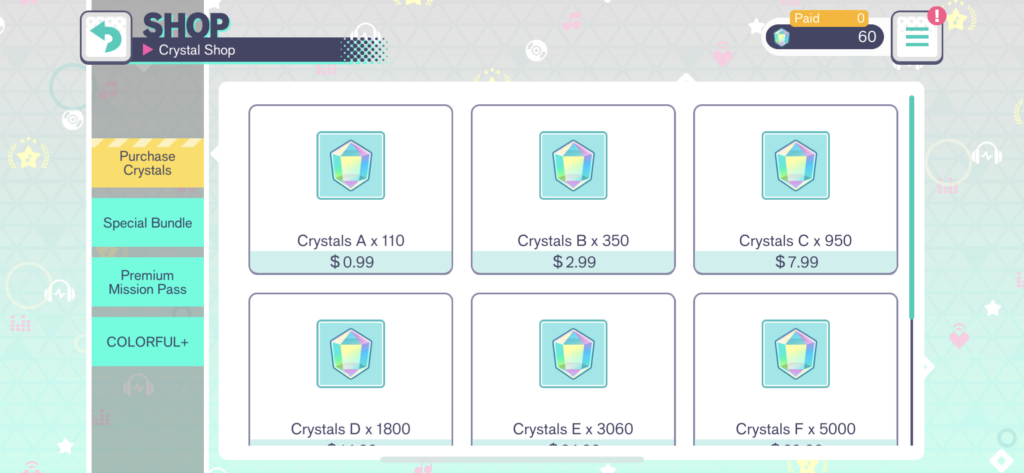 Purchase Crystals
110 for $0.99
350 for $2.99
950 for $7.99
1800 for $14.99
3060 for $24.99
5000 for $39.99
10500 for $79.99
Special Bundle
(A) Welcome Bundle for $0.99
(B) Welcome Bundle for $24.99
(C) Welcome Bundle for $79.99
Beginner's Upgrade Bundle for $3.99
Sewing Bundle for $15.99
Music Card Bundle for $3.99
Stamp Voucher Bundle for $2.99
Training Bundle for $24.99
Coin Bundle for $11.99
Buy Show Pts for $2.99
Premium Mission Pass
Premium Mission Pass includes 180 Crystals and 1800 Virtual Coins for $15.99
The Verdict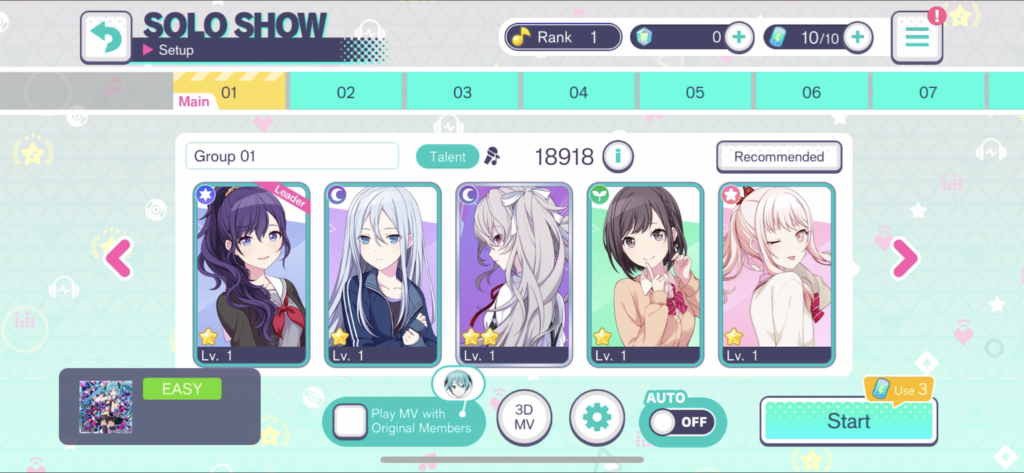 This game is perfect if you're a big fan of Japanese games or even just love rhythm games! I had a lot of fun playing it and will be keeping it on my phone for the time being.
If you decide to download Hatsune Miku: Colorful Stage, let us know what you think and if you agree or disagree with the things we said. Happy gaming and stay casual!
Hatsune Miku: Colorful Stage Overall Rating: 3/5
iOS Link: https://apps.apple.com/in/app/hatsune-miku-colorful-stage/id1580044138
Android Link: https://play.google.com/store/apps/details?id=com.sega.ColorfulStage.en&hl=en_GB&gl=US
Company: SEGA CORPORATION
Genre: Music
Rated: 9+
Offers in-app Purchases
About Post Author