Happy Cooking 2: Chef Journey Review!
"Sushi Restaurant, Ice Cream Truck, Steakhouse, Seafood Restaurant. More than 240 levels available in Happy Cooking 2: Chef Journey!
YAY! Download TODAY!
Have you always wanted to cook delicious meals from all over the world? Now you can in Happy Cooking 2! Become the master chef you have always wanted to be. It is this highly free addictive time-management game that'll bring you the best digital cooking experience!
PRACTICE your cooking techniques and time management skills. Playing on your portable devices has never ever been so fun!
EXPLORE new stunning restaurants that you will discover along your journey. Manage new restaurants, make them all over the world! Unlock more recipes and dishes as you explore the world of cooking."
iOS Link: https://apps.apple.com/us/app/happy-cooking-2-cooking-games/id1474188568
Android Link: https://play.google.com/store/apps/details?id=com.cooking.fever.summer.journey&hl=en_GB&gl=US
Company: Hangzhou Quinuo Technology
Genre: Cooking Games
Rated: 4+
Offers in-app Purchases
Gameplay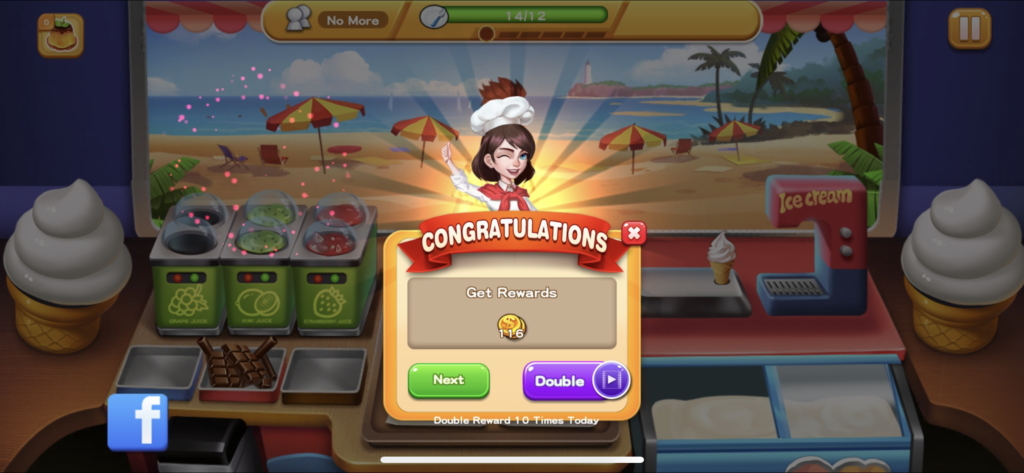 Happy Cooking 2 is one of your typical cooking games on the app store. So far, one of our favorites has been Cooking Madness, so let's see if this one beats it. First impressions were that it didn't stand out from any of the other cooking games on the app store which was a shame. The aim of the game is to serve customers within a certain time frame and that's all there is to it. Of course, there are other aspects to it like not burning the food and making sure you regularly update your kitchen, but it's fairly simple.
Graphics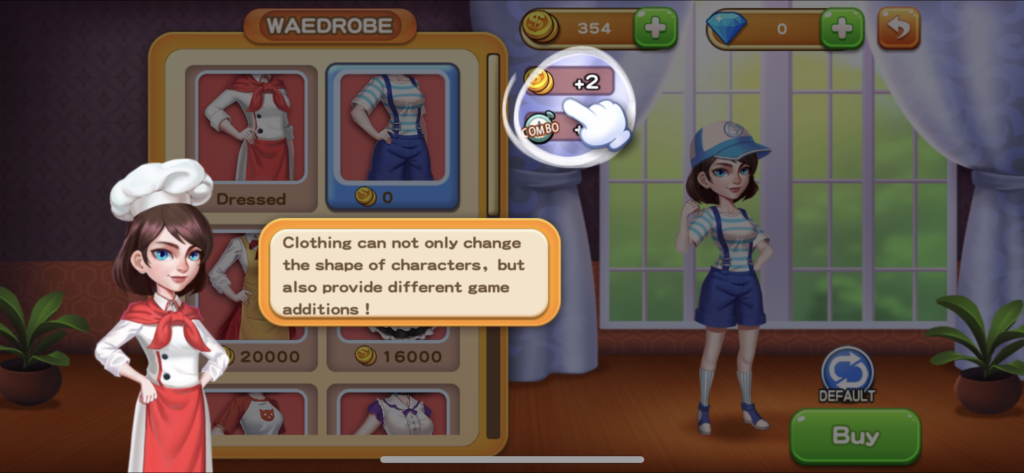 In terms of the visuals, they're not too bad for a mobile game. However, I did find a lot of spelling mistakes in this game. It's quite clear it wasn't made by an English-speaking developer, however, it's a little bit off-putting when it's difficult to read.
Music & Sounds
The music is very repetitive and irritating. Some of the sounds felt like they were going right through me so I definitely wasn't a fan.
Controls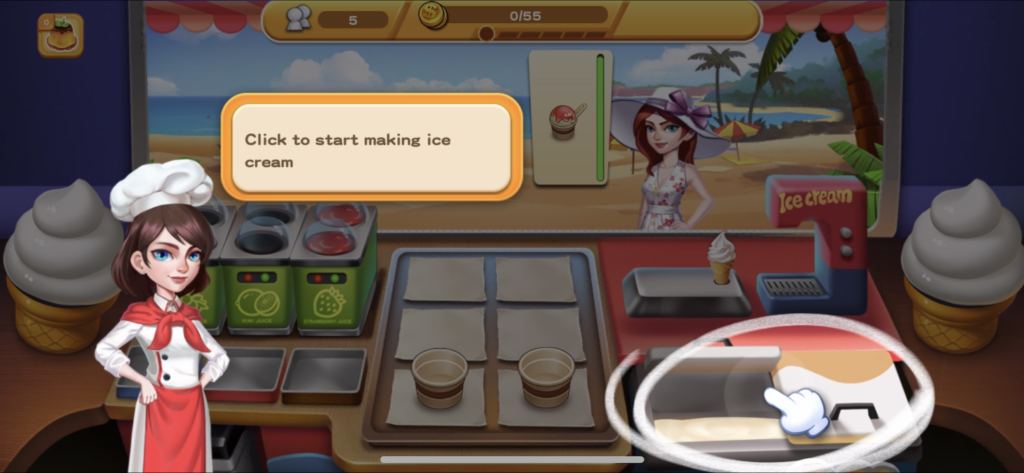 To make the dishes, tap on each ingredient and wait for them to prepare. The controls are no different from other cooking games.
The Power of in-app Purchases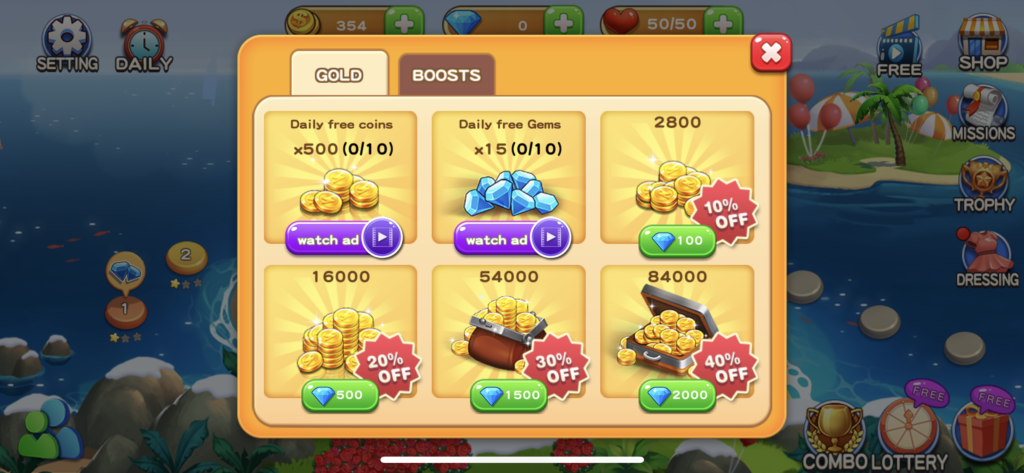 Gold
2800 gold for 100 gems
16000 gold for 500 gems
54000 gold for 1500 gems
84000 gold for 2000 gems
Boosts
Magic Pan for 1000 gold
Heat Control for 1000 gold
Double Price for 1000 gold
Pudding for 1000 gold
More Customers for 1000 gold
More Time for 1000 gold
The Verdict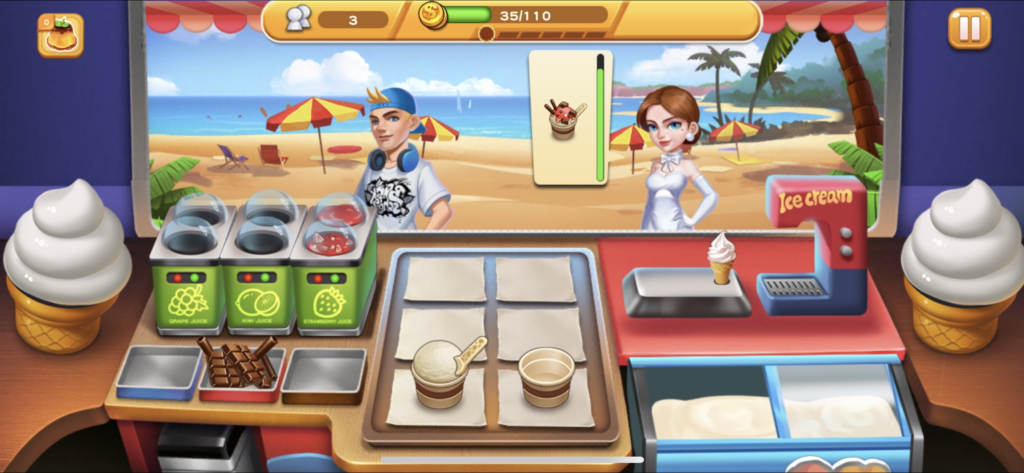 To answer our question at the beginning of the review, no this game isn't as good as Cooking Madness. However, it has the correct qualities to make it a good cooking game.
If you decide to download Happy Cooking 2, let us know what you think and if you agree or disagree with the things we said. Happy gaming and stay casual!
Happy Cooking 2: Chef Journey Overall Rating: 3/5
iOS Link: https://apps.apple.com/us/app/happy-cooking-2-cooking-games/id1474188568
Android Link: https://play.google.com/store/apps/details?id=com.cooking.fever.summer.journey&hl=en_GB&gl=US
Company: Hangzhou Quinuo Technology
Genre: Cooking Games
Rated: 4+
Offers in-app Purchases
About Post Author