Gardenscapes Review!
Company: Playrix
Genre: Puzzle
Rated: 4+
Offers in-app purchases
"Embark on an adventurous journey: beat match-3 levels, restore and decorate different areas in the garden, get to the bottom of the secrets it holds, and enjoy the company of amusing in-game characters, including Austin, your butler! What are you waiting for? Build your dream garden!"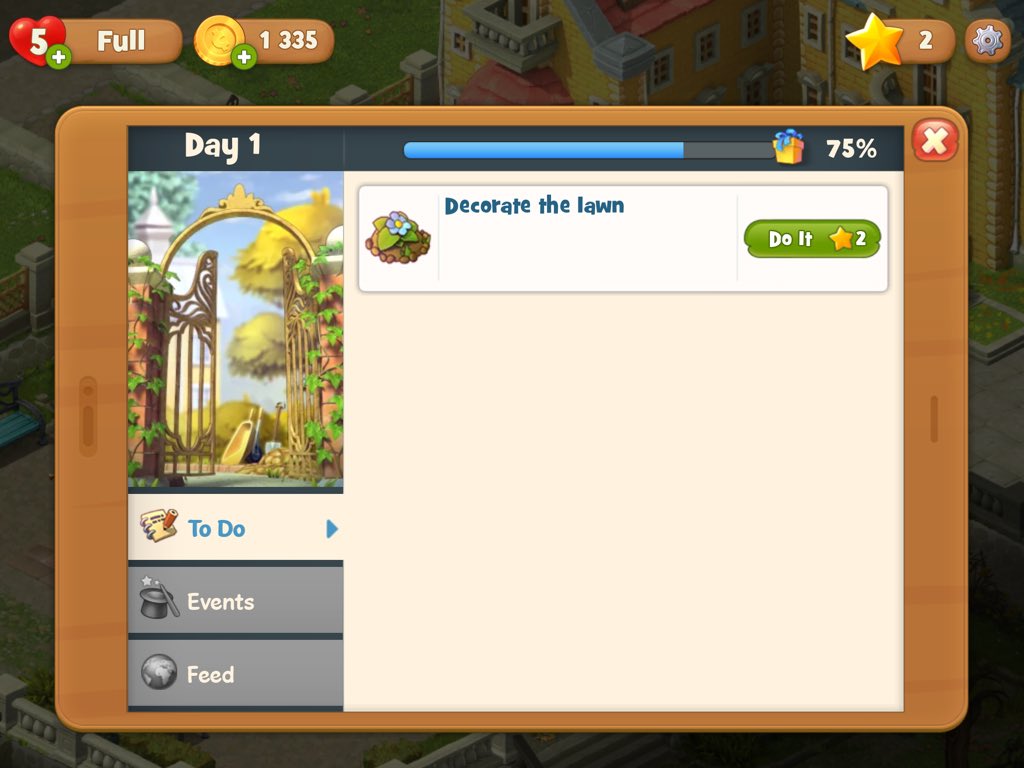 Gardenscapes Gameplay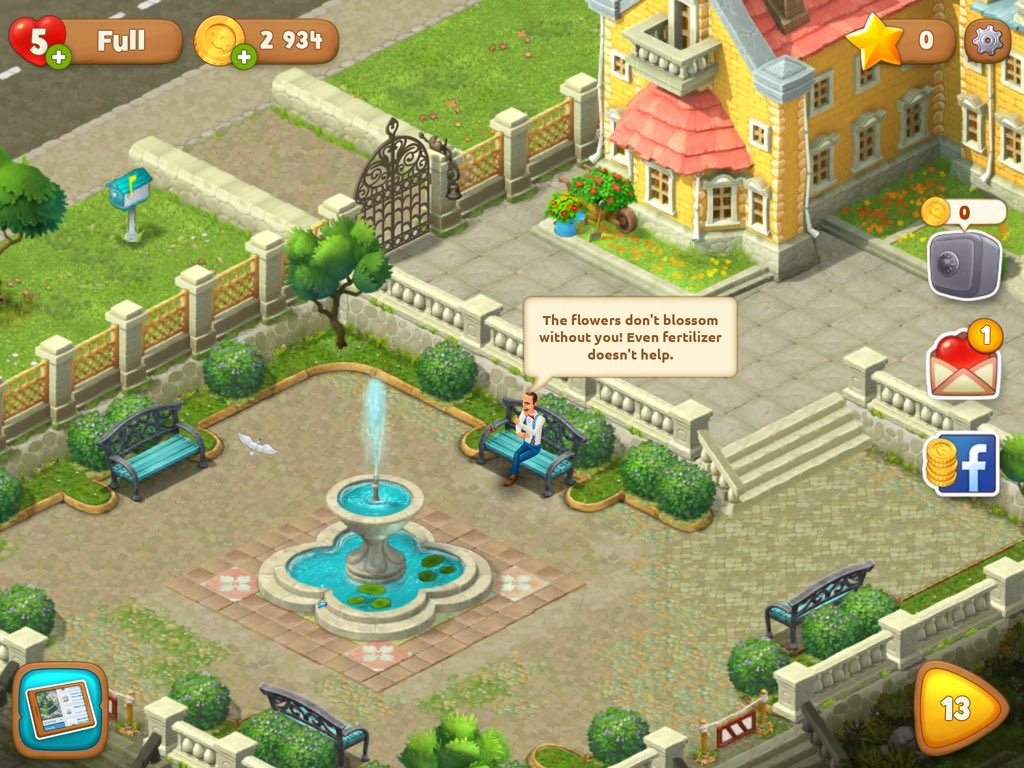 Gardenscapes is a fun-filled puzzle game where you begin an ongoing adventure with your new loyal butler, Austin. You are told that you've inherited your Great Uncle's garden but it majorly needs renovating. Your job is to match 3 objects in the puzzle, then you can begin to decorate and restore the garden. The puzzle is a lot similar to Candy Crush, in fact, this game is a mixture of Farmville and Candy Crush. So if that's something you like, why not give this game a try?
As you're now the owner, it's your job to make sure the garden is up to scratch. The garden is divided into sections and Austin splits up the tasks to make it easier for you to complete. Some of the tasks include cleaning up leaves, fixing a broken garden bench, adding new benches, fixing broken fountains, planting shrubs etc.
The other half of the game is just as interesting. These are the match 3 levels (which I said was similar to Candy Crush). To complete the garden renovation, you will require stars which you have to earn from the match 3 levels. You will need to spend a star to restore a garden bench and more if you need to do other types of work.
Gardenscapes Graphics
The graphics for Gardenscapes are fun, cheerful, colorful and cartoon-like. The characters don't really move much but that's not really an issue. However, the characters have their own certain "looks" to them which completely fit their personalities. So it's good to see they're not just dressed randomly, but according to what they do or how they act.
Gardenscapes Music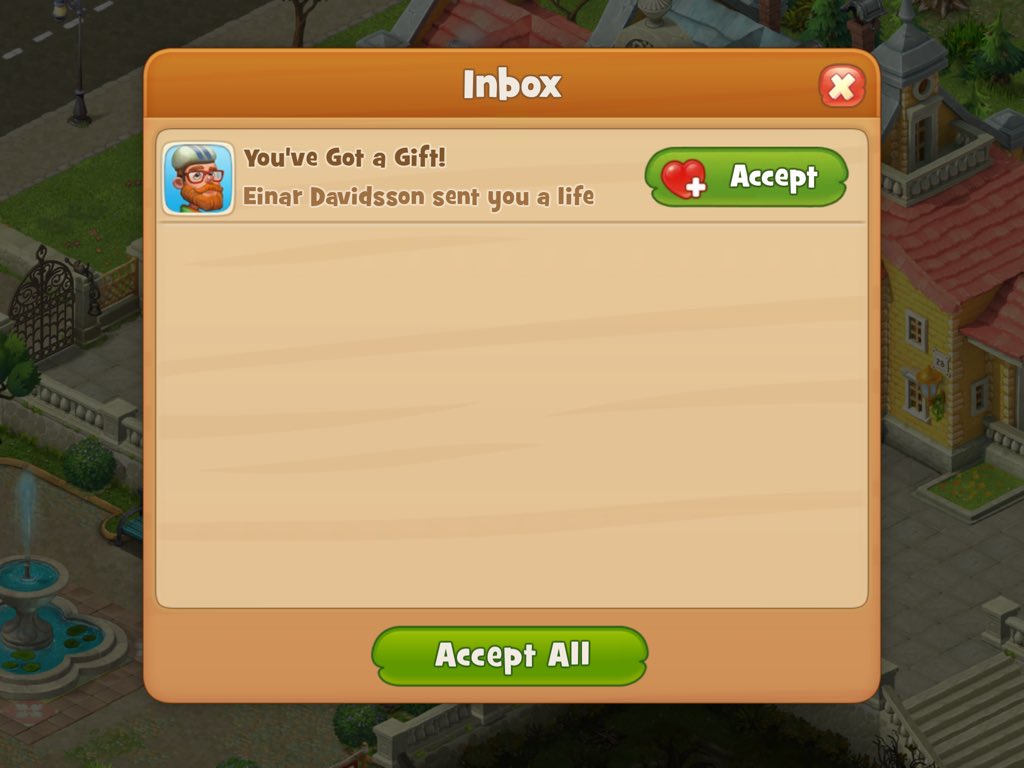 Gardenscapes' music is relaxing, with sounds of birds tweeting in the background. I thought this fit into the game as it's a game about a garden (obvious one) and the fact that Gardenscapes is absolutely perfect to play in the evenings while you're watching TV and drinking tea. It's a game that you don't have to put a lot of attention into at all.
With match 3 levels, there is also music and sounds that come from the fruit and plants. The music is cheerful and friendly, fitting in with the overall genre and feel of the game. I really enjoyed the music and sounds overall, and for once, I didn't mute a g3ame because it was repetitive and annoying.
Gardenscapes Controls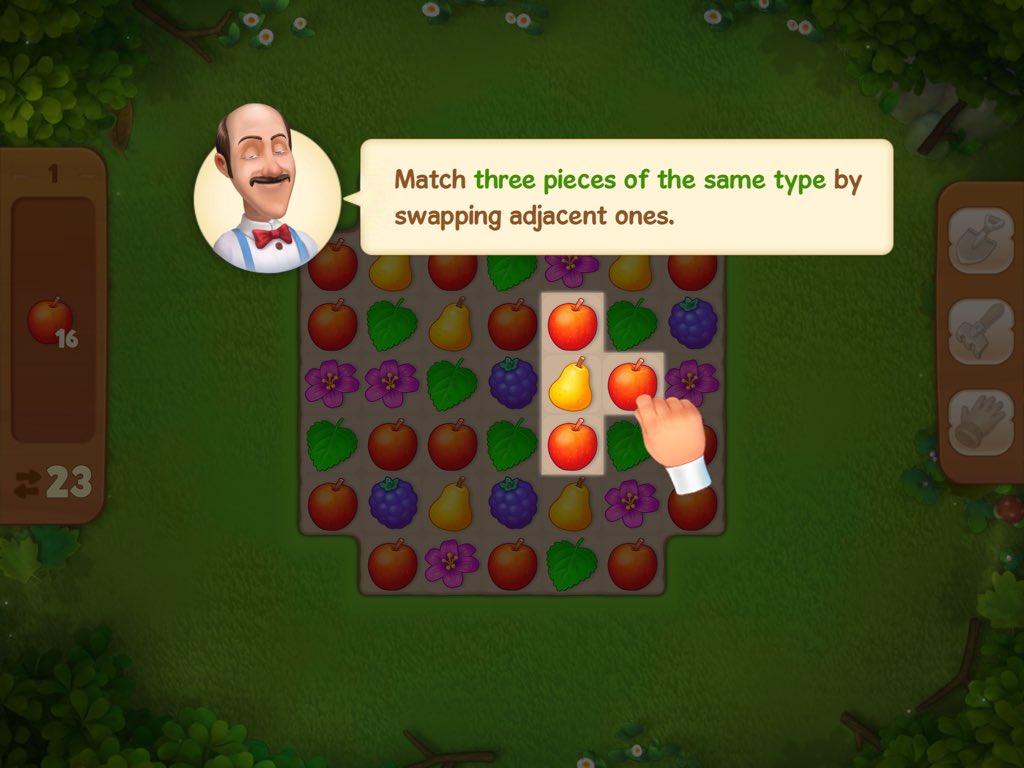 There aren't really any controls as such. It's just a "touching game". What you need to do is earn stars so Austin can do his job – you don't have to do absolutely anything in that aspect. To earn stars, you have to play the match 3 games and with the match 3 games, you drag an icon to match 3. That's literally it. There are no complicated controls where you have to give your full attention. It's the perfect game for those resting days.
Gardenscapes The Power of in-app Purchases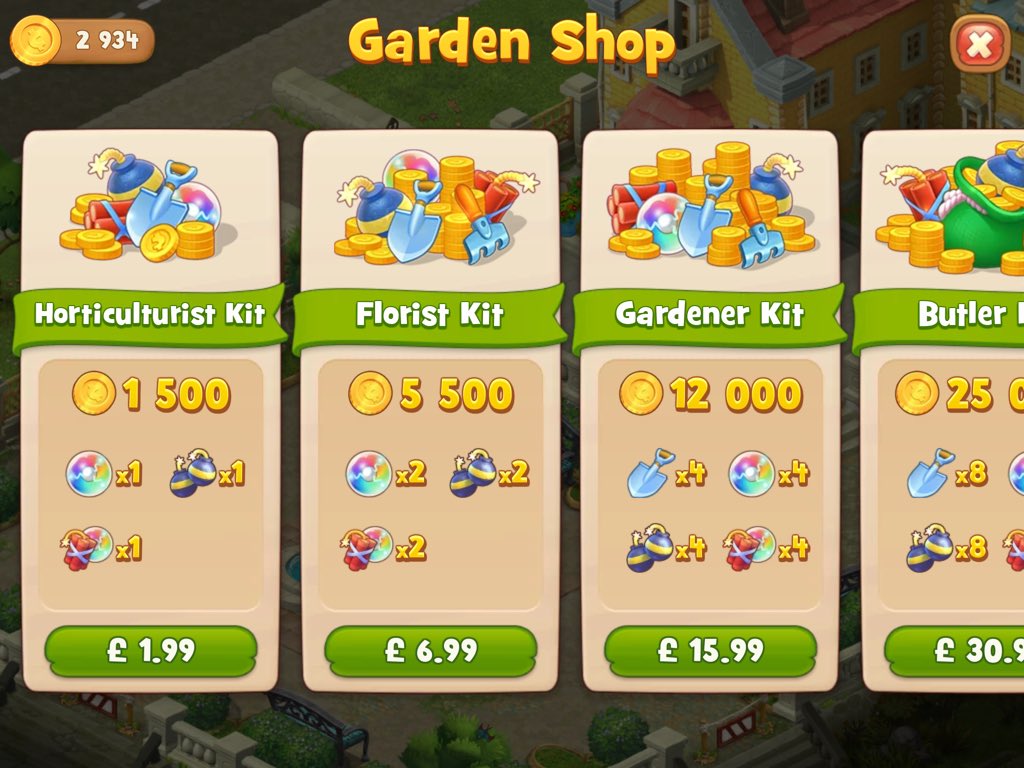 There is a Garden Shop that contains a few kits and a few separate things:
Horticulturist Kit – 1500 coins and 3 power-ups for £1.99
Florist Kit – 5500 coins and 6 power-ups for £6.99
Gardener Kit – 12000 coins and 16 power-ups for £15.99
Butler Kit – 25000 coins and 32 power-ups for £30.99
Steward Kit – 53000 coins and 44 power-ups for £49.99
Landlord Kit – 110000 coins and 70 power-ups for £99.99
or you can just purchase coins separately
1000 coins for £0.99
5500 coins for £4.99
12000 coins for £9.99
25000 coins for £19.99
53000 coins for £38.99
110000 coins for £69.99
I think it is definitely worth purchasing something from the Garden Shop – but it isn't necessary. You can still get through the game without buying anything but if you're interested in getting through quicker, then go for it! Games like this can get addicting and I can totally see why someone would want to go through it quicker.
The coins help you continue on a match 3 level if you fail and power-ups help you get through a match 3 level without failing.
Gardenscapes The Verdict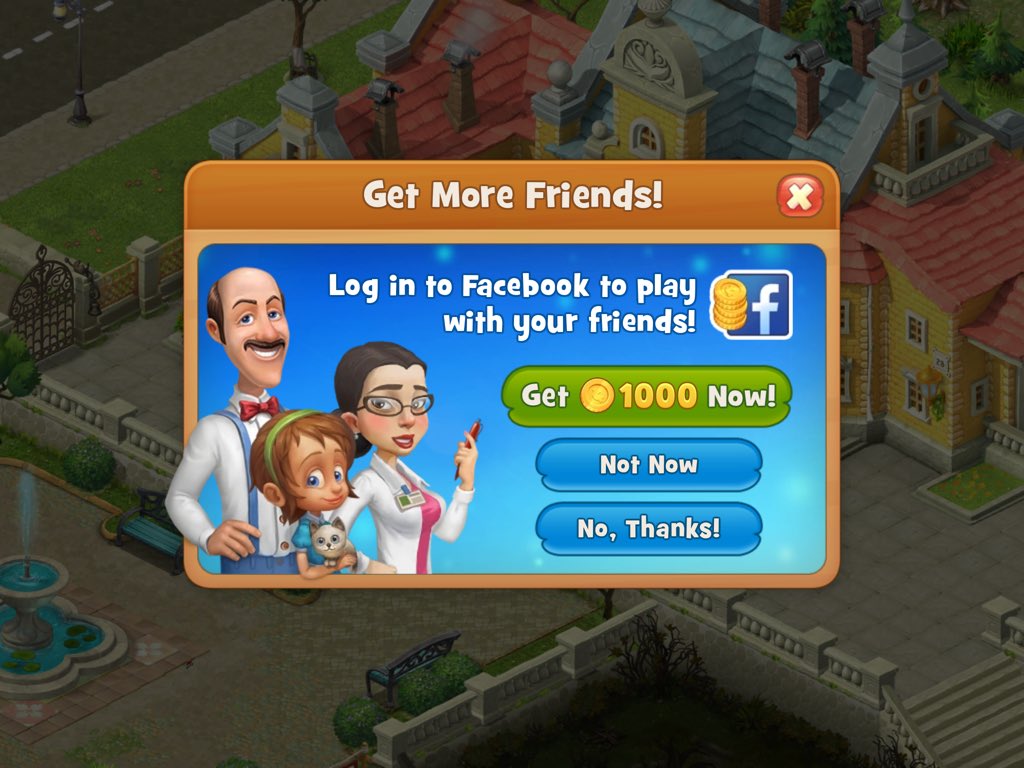 This game is lovely and I'm definitely going to continue playing it after this review, which is unlike me because I've only continued playing Hearthstone so far. Gardenscapes is upbeat with good vibes all round if "baddies" and fighting isn't really your thing.
There are quite a few games that are similar to this so don't mistake me for saying this is an original game at all. On top of that, there is a game called Homescapes which is a similar concept to Gardenscapes, except you're renovating a home instead of a garden.
Gardenscapes Overall Rating: 4/5
About Post Author