Food Street Review!
"Food Street is a free, dashing new food management game that puts you in charge of your own bakery, cafe, or restaurant! From cooking to managing, you'll be doing everything a real restaurant owner does!
Build your restaurant with its own garden at your own pace! Add new recipes to your restaurant's cookbook by leveling up and adding new amenities to your town! Visit others, trade items with friends around town, and play together in the tastiest restaurant simulator around!"
iOS Link: https://apps.apple.com/gb/app/food-street-restaurant-game/id935623337
Android Link: https://play.google.com/store/apps/details?id=com.supersolid.honestfood&hl=en_GB&gl=US
Company: Supersolid Ltd
Genre: Cooking
Rated: 4+
Offers in-app Purchases
Gameplay
Most cooking games on the app store mainly revolve around serving customers within a certain time limit. However, Food Street allows you to build your restaurant and make your ingredients from scratch. To serve customers tomato soup, for example, you will need to make bread and grow tomatoes.
Once you serve all your customers, you will complete the day.
I found this style of gameplay to not be as fun as what I'm used to with cooking games. I love being under a time limit while serving customers but this felt more like a farming game.
Graphics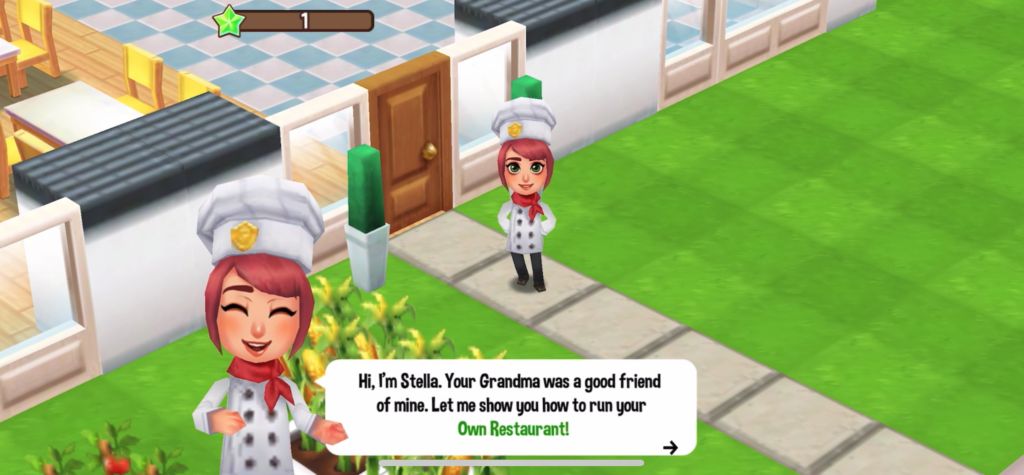 There's definitely nothing too special about the graphics, for a mobile game anyway. There's an animated chef called Stella who helps you with the tutorial and is the only person you get to see in great detail.
Music & Sounds
Food Street's music is very cheery and familiar – something I've heard in a lot of other cooking games. This isn't necessarily a bad thing, but it would be nice to hear something a little less generic next time.
Controls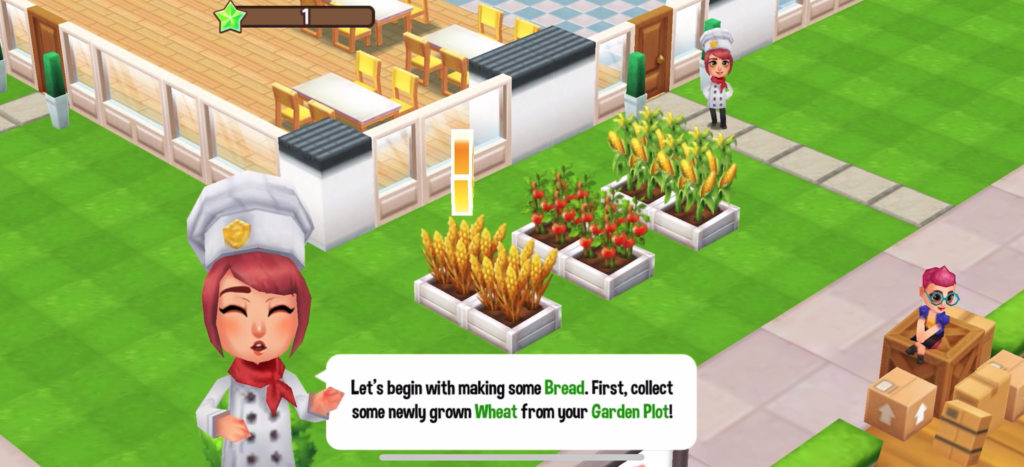 To make bread, for example, just tap on the wheat from your garden plot, tap to plant more, and then go over to the bread oven to make it. A lot of this game revolves around tapping on items to make food, so it's fairly simple to play whilst doing other things.
The Power of in-app Purchases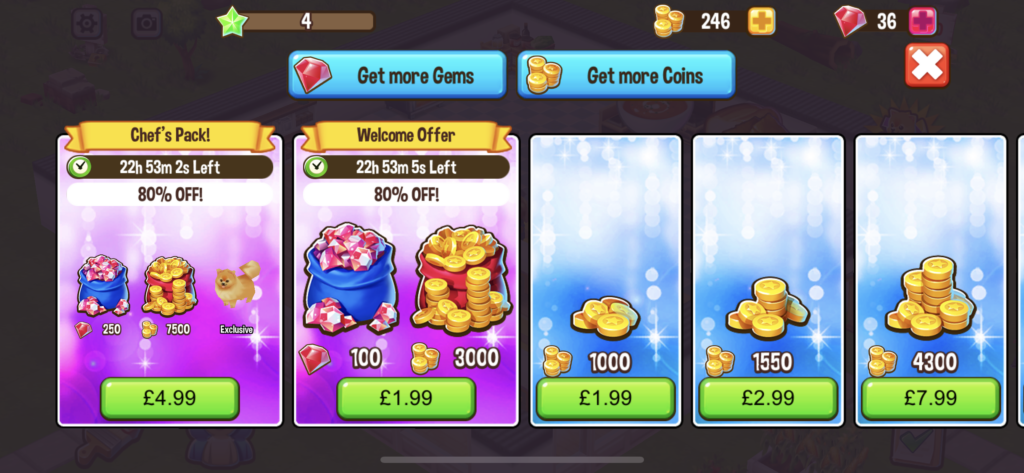 There are a few items in the store that can help you get further in the game, but it's definitely not necessary.
Bundles
Chef's Pack for £4.99
Welcome Offer for £1.99
Gems
50 gems for £1.99
135 gems for £4.99
275 gems for £9.99
450 gems for £14.99
1000 gems for £28.99
3800 gems for £99.99
Coins
1000 coins for £1.99
1550 coins for £2.99
4300 coins for £7.99
7200 coins for £12.99
11500 coins for £19.99
17500 coins for £28.99
The Verdict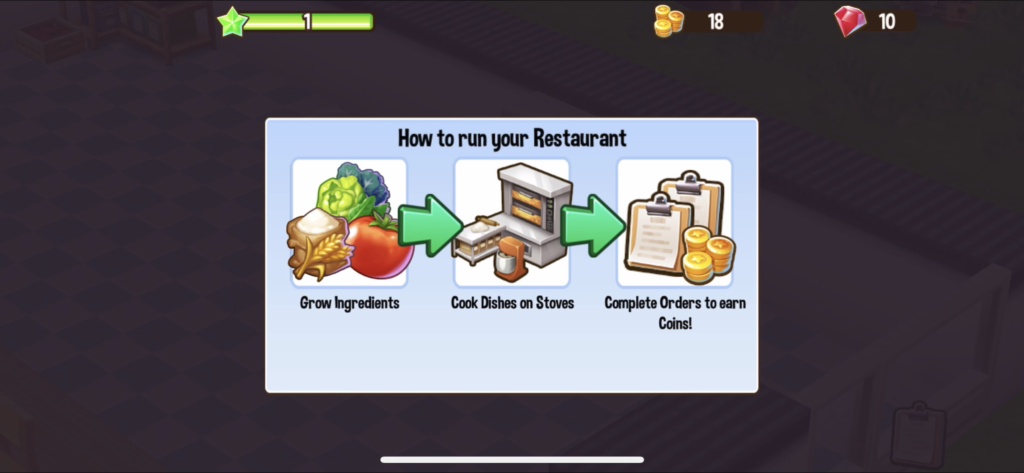 Food Street is a game I just couldn't get on with no matter what. I found that I was repeating a lot of actions without feeling like I was getting anywhere in the game. When it comes to cooking games, I much prefer them to be fast-paced.
If you decide to download Food Street, let us know what you think and if you agree or disagree with the things we said. Happy gaming and stay casual!
Food Street Overall Rating: 2/5
iOS Link: https://apps.apple.com/gb/app/food-street-restaurant-game/id935623337
Android Link: https://play.google.com/store/apps/details?id=com.supersolid.honestfood&hl=en_GB&gl=US
Company: Supersolid Ltd
Genre: Cooking
Rated: 4+
Offers in-app Purchases
About Post Author