Dumb Ways to Draw Review!
"Draw lines with your pencil and save the beans with your sketch!
Dumb Ways to Draw is a drawing puzzle game from the world of Dumb Ways To Die! Full of your favorite Beans but not in the way you remember!
A whole new adventure to experience! Once again the clumsy Beans need your help but this time you'll DRAW the Beans to safety!
Nothing like you've seen before! Brand new game, new levels, and new Beans!
Features :
Lots of interesting puzzles to keep you entertained!
Save beans in a number of scenarios!
Real physics, interact with the world!
Win lots of shiny pencils to save your beans!
Lots of splats and funny death moments!
Localized in lots of languages!"
iOS Link: https://apps.apple.com/gb/app/dumb-ways-to-draw/id1454581348
Android Link: https://play.google.com/store/apps/details?id=au.com.metro.DumbWaysToDraw&hl=en_GB
Company: Metro Trains Melbourne
Genre: Puzzle
Rated: 9+
Offers in-app Purchases
Gameplay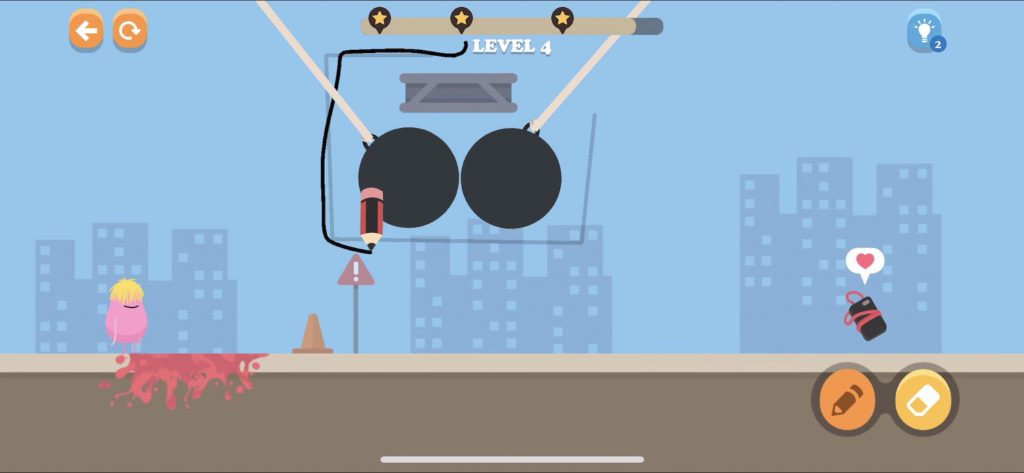 Dumb Ways to Draw is a remastered version of the popular train safety puzzle game, Dumb Ways to Die. The difference between this game and DWTD is that you have to draw yourself to safety, instead of swiping and tapping.
There are micro-games in each level, and you need to draw yourself lines to get yourself to safety. For example, for one level, there were spikes on the floor so I needed to draw a line over those spikes.
Graphics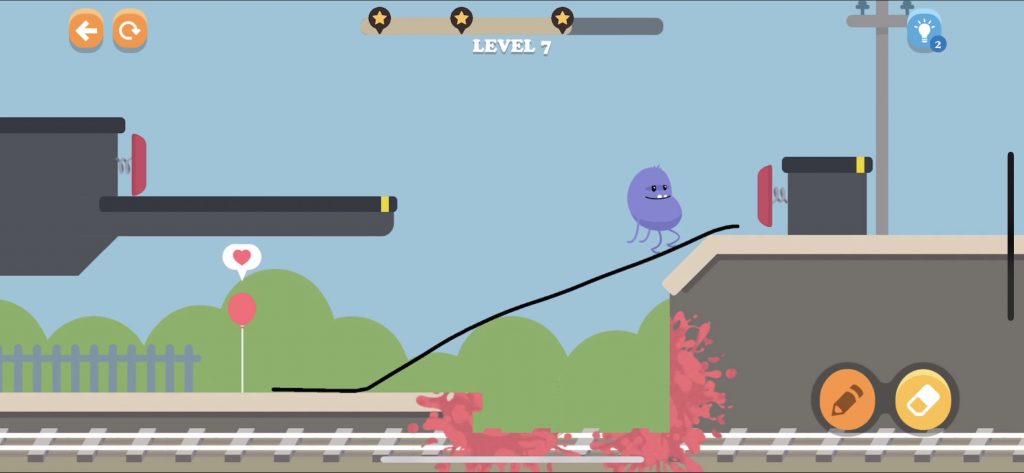 The graphics are the same as the previous game, and I still think the same. They don't have much to offer, however, the graphics fit in well with the gameplay as they don't need to be amazing. It's cartoon-based and each character has their own personality. I feel as if Dumb Ways to Draw is aimed at younger kids as the deaths are nowhere near as bad.
Music & Sounds
Entering the gameplay, there's childish music which makes me think Dumb Ways to Die could be possibly aimed at younger kids. If you complete a level, there are cheers, confetti and a band playing while you collect your rewards. However, if you lose, your character will explode and the game will show you the death your character faces.
Controls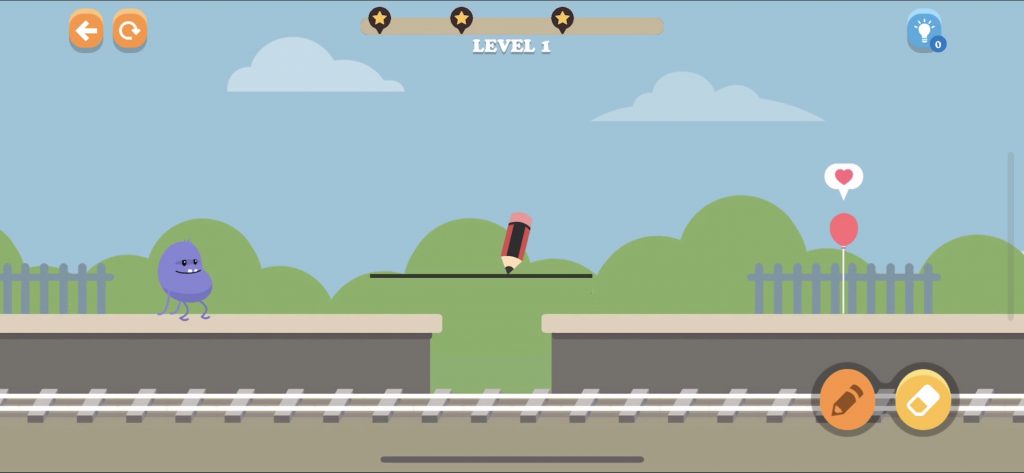 The controls are very simple, as this is a drawing game, all you need to do is drag your finger wherever you please to make a line. Dumb Ways to Die had more complex controls, although still simple.
The Power of in-app Purchases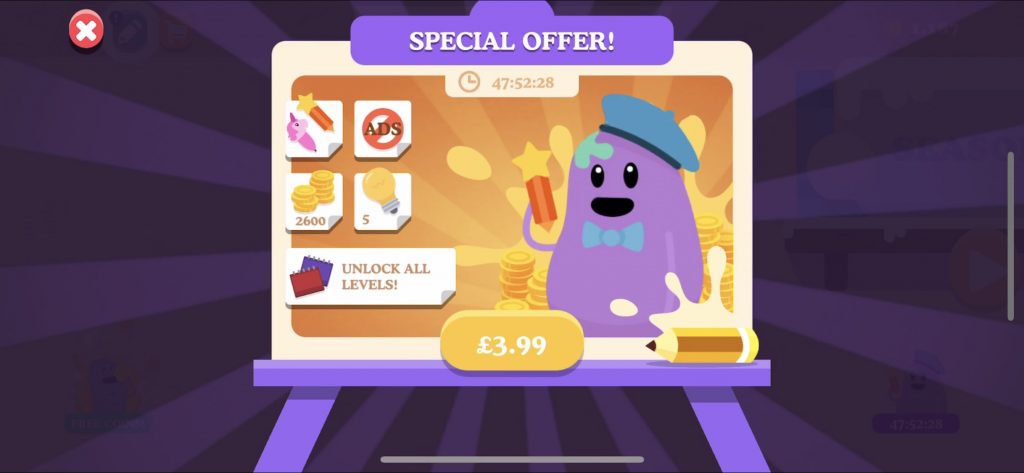 Miscellaneous
Welcome Pack for £3.99
No ads for £2.99
Coins
500 coins for £1.99
2,600 coins for £2.99
6,100 coins for £5.99
14,700 coins for £12.99
37,900 coins for £30.99
124,500 coins for £99.99
3 hints for £2.99
10 hints for £3.99
15 hints for £9.99
Unlimited hints for £24.99
The Verdict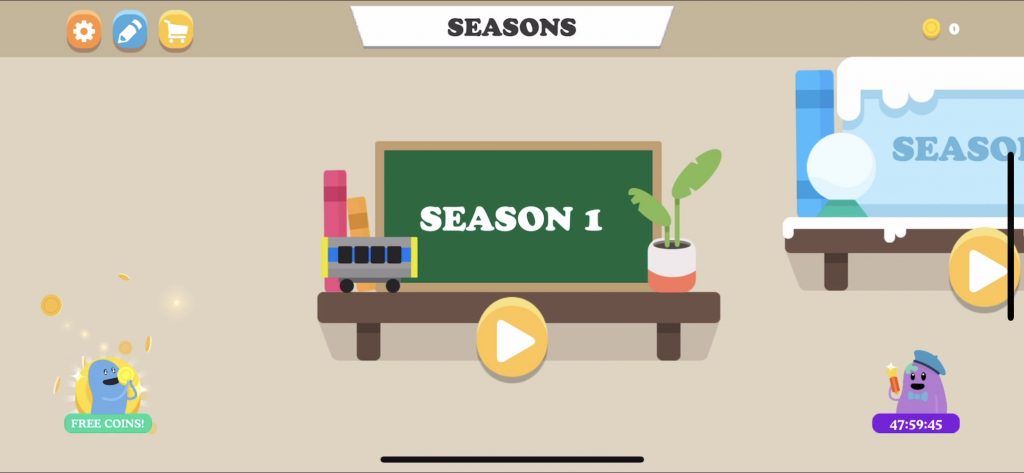 Dumb Ways to Draw is an extremely fun game, although I definitely prefer the original. As you could see from the video, I definitely struggled with some of the levels so if you like a challenge you should definitely give it a download!
Of course, my favorite aspect of the Dumb Ways series is that it's an educational game. No one would even think it – it's fun, addictive and teaches us about train safety in the process!
I have to rate Dumb Ways to Draw 3/5 as it's not as good, however, is still addictive and will most likely be staying on my phone for good!
If you decide to download Dumb Ways to Draw, let us know what you thought and if you agree or disagree with any of the things we said. Happy gaming and stay casual!
Dumb Ways to Draw Overall Rating: 3/5
iOS Link: https://apps.apple.com/gb/app/dumb-ways-to-draw/id1454581348
Android Link: https://play.google.com/store/apps/details?id=au.com.metro.DumbWaysToDraw&hl=en_GB
Company: Metro Trains Melbourne
Rated: 9+
Offers in-app Purchases
About Post Author