Dead Island: Survivors Review!
"COLLECT, BUILD, FIGHT… AND SURVIVE!
Dead Island: Survivors Links:
Company: FISHLABS
Genre: Action
Rated: 12+
Offers in-app Purchases
iOS Link: https://itunes.apple.com/sg/app/dead-island-survivors/id1133576563?mt=8
Android Link: https://play.google.com/store/apps/details?id=com.dsfishlabs.disurvivors&hl=en_GB
Get ready for the ultimate zombie action RPG experience for iPhone and iPad – based on Deep Silver's best-selling Dead Island series with over 15 million units sold on PC and console. Collect legendary heroes and ingenious weapons. Build cunning traps and solid barricades. Use spectacular combos and unique special moves. Team up with other survivors and watch each other's backs. Do whatever you can to keep the ghastly zombie hordes at bay!" 
Dead Island: Survivors is a tower defense game that is currently available on iOS and Android.
Gameplay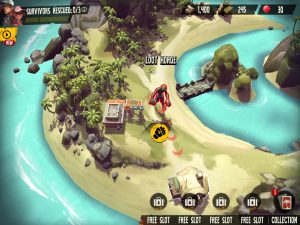 Your name is Sam B and you're stuck on an island that looks empty. Suddenly you hear a woman shouting for help, she's fighting zombies. Help Marshanda clear the zombies from her home island and unlock new characters on your way.
I really like the gameplay, everything is simply laid out and the story is interesting to follow. Because of this, this game was an absolute delight for me and 15 minutes of "playing it for this review" turned into 30 minutes of playing it for fun. So you could say it's gone well.
Graphics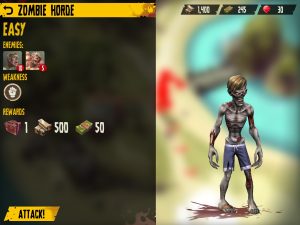 The graphics are SO sharp and detailed – I was genuinely blown away. However, during actual gameplay, it's from a birds-eye view so you don't really get to see the amazing details in full swing. If there's one thing I could change is that it does lag a bit – but that could be because I'm using an old model iPad. Let me know if you experienced lagging!
Music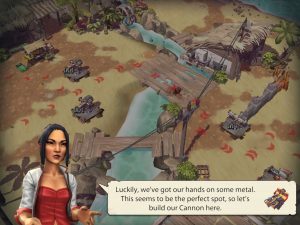 The music is nice and weirdly relaxing – on the home menu anyway. Once you get onto the actual game, the music changes into something a little bit more intense – getting you ready to start killing zombies!
The zombies make, well, zombie noises and the characters have their own catchphrases.
It's also important to add that when the characters talk to each other, they actually have a voice so you don't have to sit there and read from a speech bubble. Nice!
Controls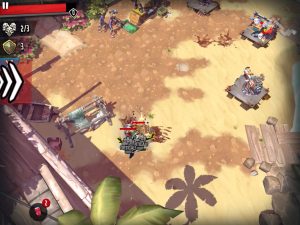 The controls are simple. Drag to move your character around the island and tap to attack zombies. Easy peasy controls for fun-filled gameplay. Another thing to note is that you can drag other characters into the playing field when you need extra help and you can drag in weapons that will automatically shoot at zombies.
The only thing is, if you're not quick enough, the controls can be quite hit and miss. Especially when it comes down to the fact all of the special abilities are gesture based. This means, when you are faced with a group of zombies, you need to use drag/slide gestures as quickly as possible. It doesn't matter how quick your fingers are, tapping a single button will always be an easier option.
The Power of in-app Purchases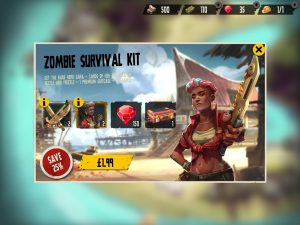 There is a shop that unlocks after you complete the first island and it's jam-packed full of things that are going to help you make your way through this zombie apocalypse.
There are bundles, cards, suitcases, and a currency section in the shop.
Bundles contain a Zombie Survival Kit, this features 2 Sizzle and Frizzle, 2 Zara, 150 gems, and a premium suitcase for only £1.99. I'd say that's a pretty good deal.
You can also purchase rare, common and epic cards to help you progress in the game faster.
Suitcases are a luck of the draw, you purchase one and you get a surprise of cards, rare cards, epic cards, and some cash. For example, the luxury suitcase costs 245 gems and it contains 90x cards, 18x rare cards, 2x epic cards, and 6,200 cash.
You can also purchase cash and gems in the shop if you'd rather that than bundles.
Unlike most app games, Dead Island: Survivors doesn't throw any ads in your face every 5 minutes. In fact, I don't think I saw one ad. BLISS! So there's no need to pay for ad remover, and above all, you can complete the game without purchasing anything so this is just a massive win-win situation for everyone.
The Verdict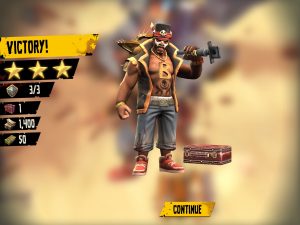 The verdict is that this game is super cool and genuinely fun to play. There are some games I've reviewed on this page that I really did not like – but Dead Island: Survivors is definitely something I'm going to go back to when I'm bored or have a few minutes.
Dead Island: Survivors is rightly 12+ rated, as although it looks cartoony, it gets quite bloody in some places which I think could be distressing for younger gamers. But apart from that, this is the perfect game for all your zombie-slaying needs!
Dead Island: Survivors Overall Rating: 4/5
iOS Link: https://itunes.apple.com/sg/app/dead-island-survivors/id1133576563?mt=8
Android Link: https://play.google.com/store/apps/details?id=com.dsfishlabs.disurvivors&hl=en_GB
About Post Author