Cube Cube
A dash of strategy goes a long way!
 In our timed games, every move matters. You get 3 minutes for each match to see how many points you can get.
 Clear multiple rows with one move and to score Combo Bonuses.
 Clear rows in back-to-back turns to score Streak Bonuses.
 Bonuses are the key to victory, but they can also gum up your board.
No longer a solitary experience!
 Games can be played Head to Head with other players or in large, multiplayer tournaments.
 In head to head games, both players get the same shapes in the same order and the player who finishes with the most points win.
Challenge people around the world with Skillz, a competition platform complete with leaderboards, trophies, Cash or virtual currency prizes, and an amazing loyalty program that rewards you for playing!
Cash tournaments are available in about 75% of the world. Cash tournaments are not enabled in the following states: AZ, AR, CT, DE, FL, IL, LA, MD, MT, SC, SD, and TN. If you don't live in a cash-enabled region, you can still play for fun with our virtual currency.
Cube Cube Links:
iOS Link: https://itunes.apple.com/us/app/cube-cube-mobile-esports/id1125555270
Android Link: https://games.skillz.com/androidinstructions
Company: Tether Studios
Genre: Puzzler
Rated: 12+
Offers in-app Purchases
Hey Casual Gamers!  We are all ready to be the next best streamer in the world, right?  The ultimate dream of making money while gaming has captivated casual gamers of all ages!
Today, lets talk about a casual app that will give you money on each win!  Cube Cube offers real cash prizes!  Is it really possible to make money?  Lets find out in this review!
Gameplay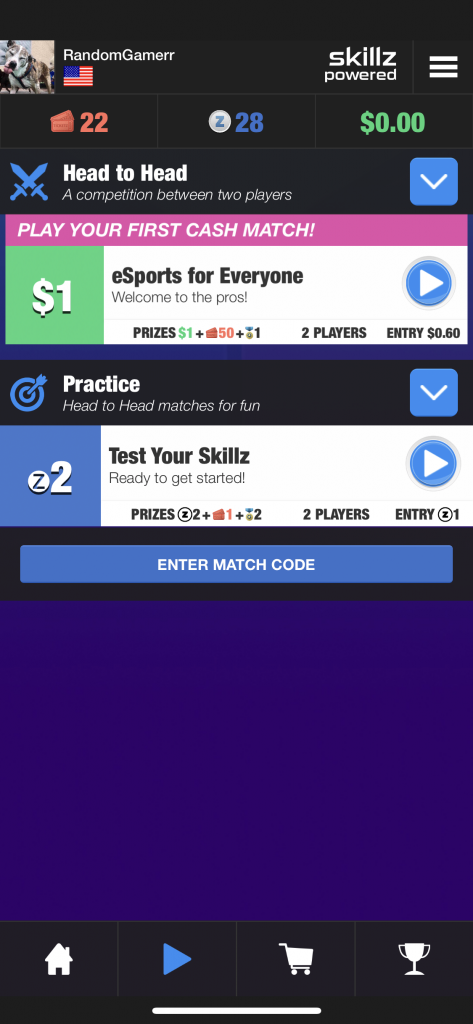 Cube Cube offers a rather different approach to an old favorite of mine:  Tetris!  Start off with three shapes (You Can't rotate them like in Tetris) and you must do all you can get the most lines possible!  This seems simple, but the way the shapes come out increases the difficulty of the task!
Not to mention you are being timed and facing another person with similar situations!
So while this may seem a bit easy for some casual gamers, practicing goes an extremely long way.  Paid matches are extreme, and if you're not careful, they can rob you of any money wagered on the match!
Graphics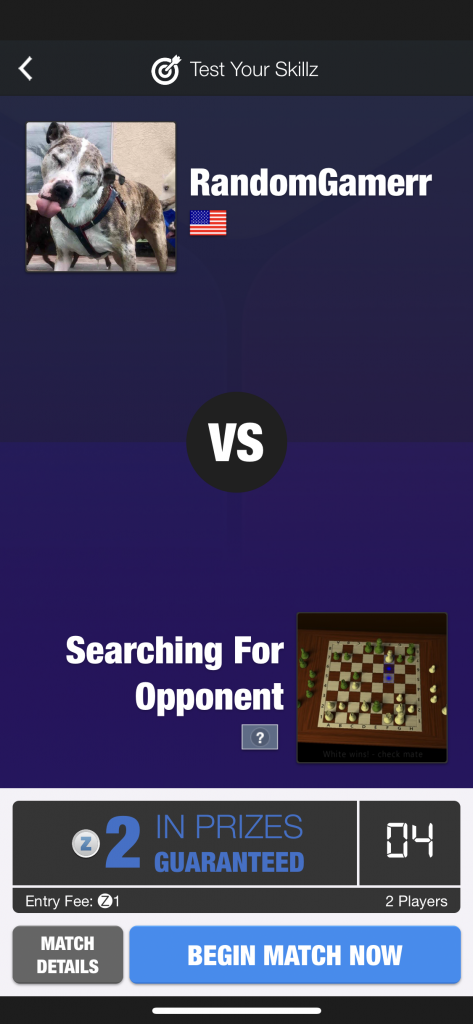 The graphics are very acceptable for this casual puzzler, but no one playing is really here for that!  Sometimes the menus look disorganized, but not bad enough not to know what's going on.
Cube Cube's matches do have a pretty familiar Tetris feel to it, but don't be fooled.  There's a few additional layers of gameplay that seems to be only found in Cube Cube.
Music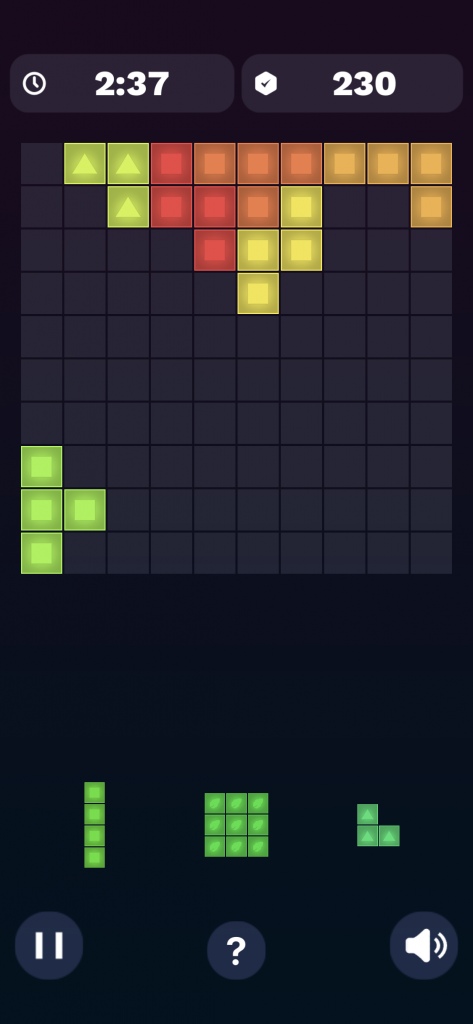 There's nothing really missed with not having the music on.  Most of the sound effects are pretty bland, but the only one that really mattered was the time running out noise.
Truthfully, these puzzles can get a bit tricky and time won't be the main concern!  There's options to turn off the sound, but a casual playlist floats me through most of my attempts!
Controls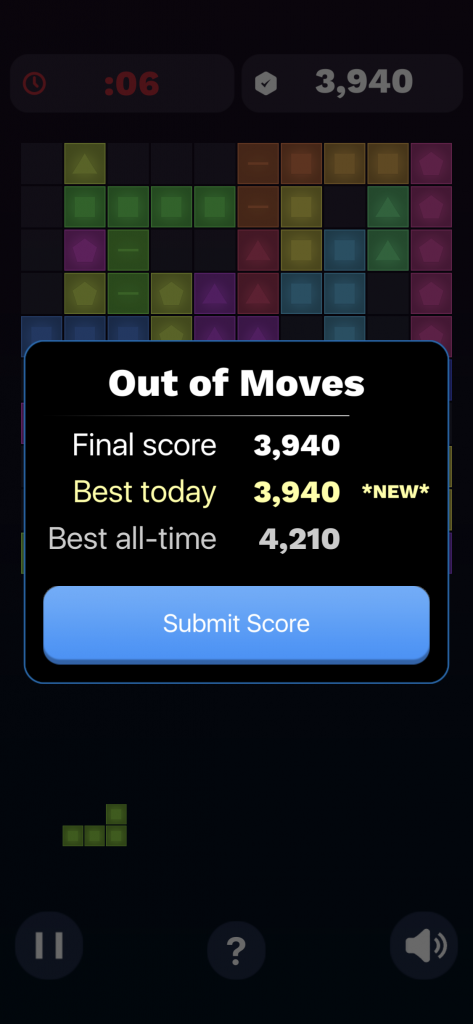 The only real gripe I have with Cube Cube is that you can't rotate any of the shapes given.  It's a real hassle when you see pieces and have no where to put them!  Other than that, the controls seem to work very well with this casual app.
Practice is going to be the key to know how each drag will treat you!
The menus seem rather easy to navigate through and there's some pretty clear signs into which mode you will getting into!
The Power of in-app Purchases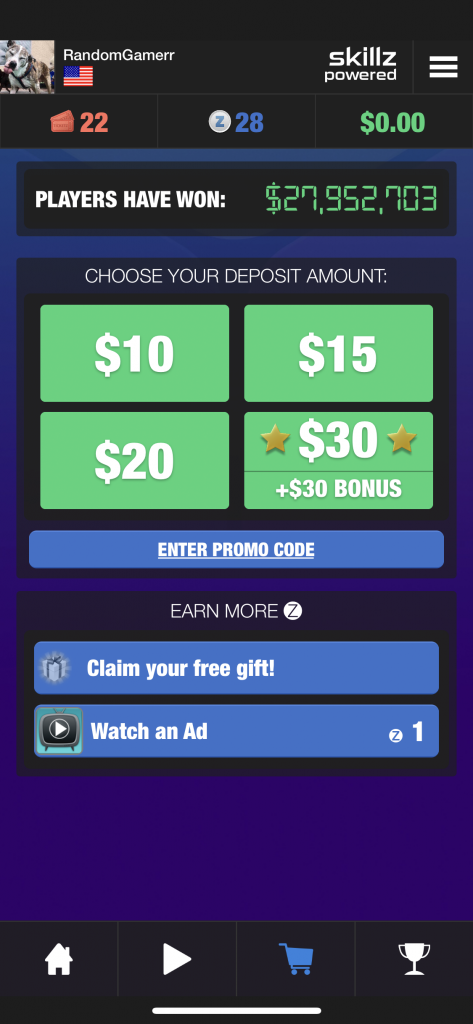 As a casual gamer, I often like to try my luck at something that seems interesting.  I paid ten bucks to my profile and after a few practice games, went for the real money games.
I easily lost about 60% of my games and some were just ridiculous blowouts!  This was at the $1 bracket as well!  There's an extreme competition level in this game and there's no such thing as just farming a play mode.
As a casual reminder, practice before considering putting money on your account!  It will come in handy and hopefully leave you in a better position than I was in!
The Verdict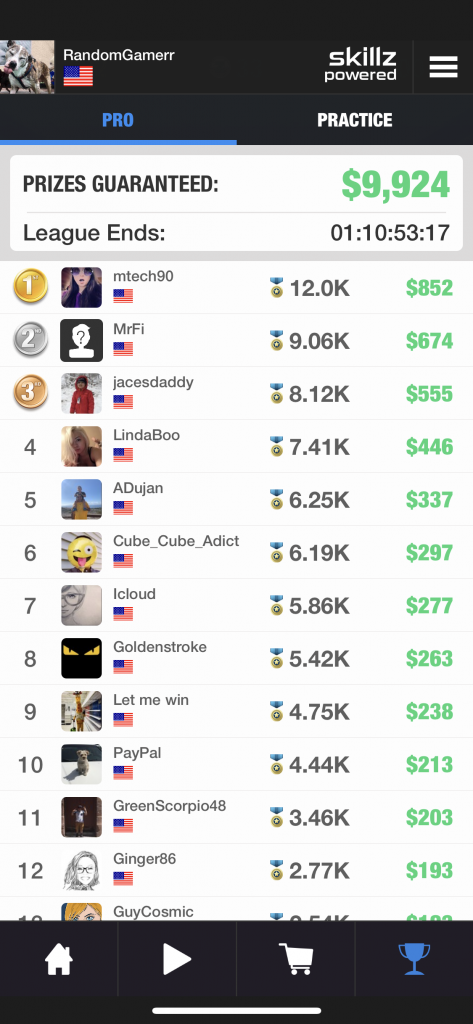 Long story short, practice before you play a real money game!
Alternatively, you can just play for fun and rack up some tickets!  Tickets are received regardless of the outcome, and be used for some pretty interesting prizes!  Even for cash!
This is one of those casual games that once you've obtain some skill in it, will pay you back handsomely!  Another great part about Cube Cube is that it's part of a huge list of Skillz games that can transfer all items to different games!
So if you're not good at Cube Cube, you can have your hand at the many other games on the network!
Into Cube Cube and ready to drop some hints for us?  Head over to the comment section and show us how much of a casual badass you are!
Happy Gaming, and as always, keep it casual!
Cube Cube Overall Rating: 3/5
Cube Cube Links:
iOS Link: https://itunes.apple.com/us/app/cube-cube-mobile-esports/id1125555270
Android Link: https://games.skillz.com/androidinstructions
Company: Tether Studios
Genre: Puzzler
Rated: 12+
Offers in-app Purchases