Cooking Day Review!
"Cooking Day is filled with amazing challenges and fast pace time management. Cook & serve hungry customers in many fancy restaurants! Get ready to become the best cooking chef in every kitchen that this game has to offer! Give yourself a real kitchen cooking challenge. Take orders from customers and quickly start making the best dishes in a given time.
Not to mention the special kitchenware that makes you the greatest chef in this fun-filled restaurant game."
iOS Link: https://apps.apple.com/us/app/cooking-day-restaurant-game/id1427191409
Android Link: https://play.google.com/store/apps/details?id=com.bigag.cooking.day.restaurant&hl=en_GB&gl=US
Company: Mighty Fox Studios
Genre: Cooking
Rated: 4+
Offers in-app Purchases
Gameplay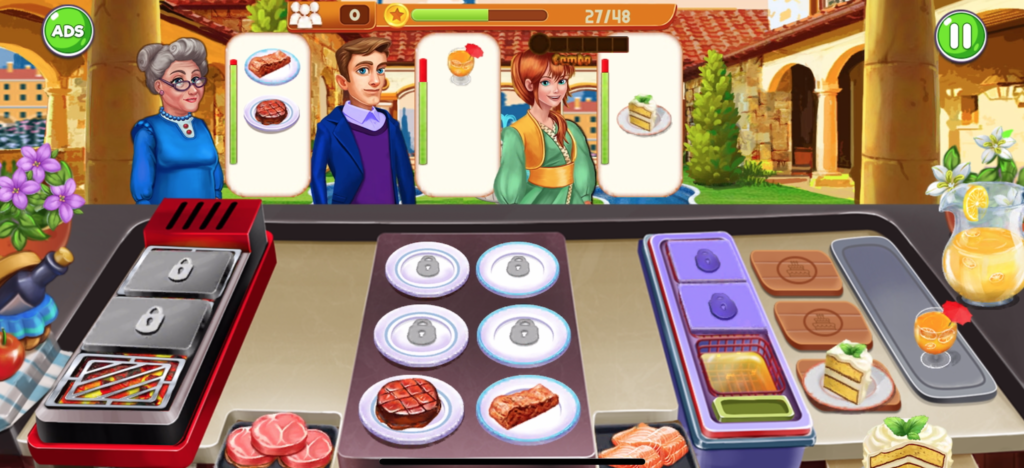 As you may or may not know, I absolutely love cooking games. I think they're a great way to test your strategic skills – but some are definitely better than others.
In this case, Cooking Day is just like every other cooking game out there where the aim is to serve as many customers as you can within the time limit. However, this game has so many advertisements it makes it almost impossible to play for a decent amount of time.
Graphics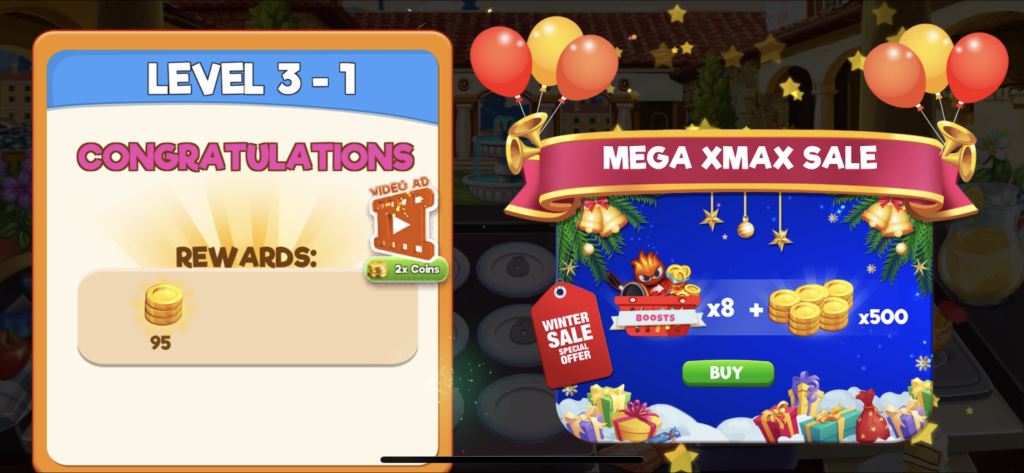 The graphics definitely aren't the worst, but I did notice some very low-quality visuals during the gameplay. For example, during the tutorial, the cook is telling you what to do but the cook's picture is blurred.
Music & Sounds
As for the music and sounds, they're definitely standard at best. There's nothing about the audio that stands out to me as it's not really any different to other games of the same genre.
Controls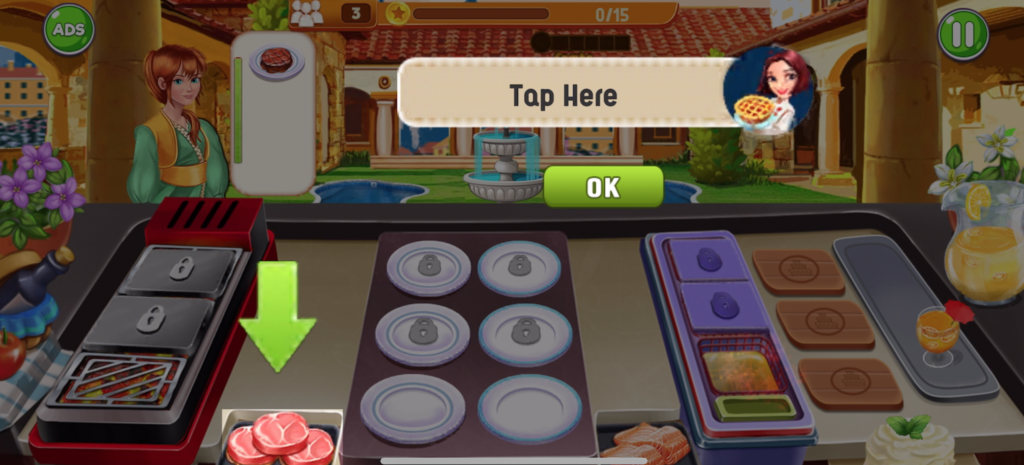 Nothing about the controls are any different from other cooking games. Tap on an item to cook it and then tap on it again to serve it.
The Power of in-app Purchases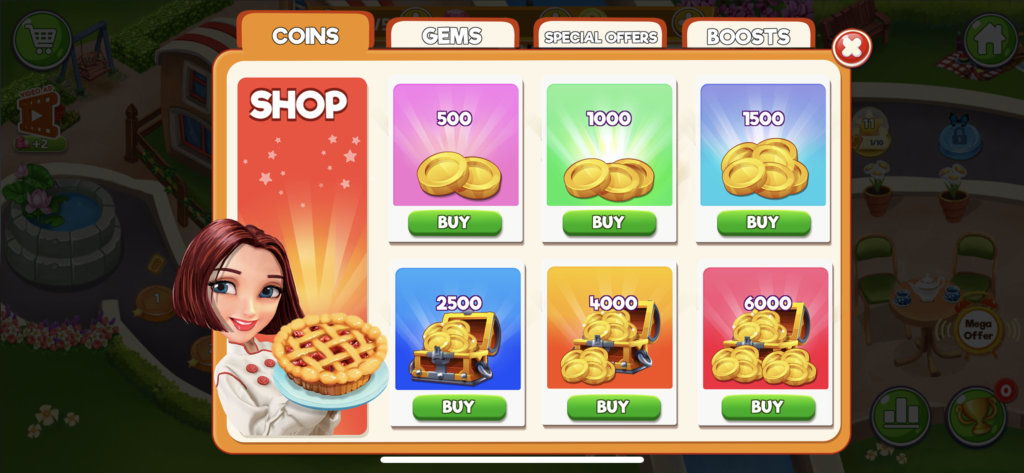 Coins
500 coins for £2.99
1000 coins for £6.99
1500 coins for £8.99
2500 coins fo £10.99
4000 coins for £17.99
6000 coins for £26.99
Gems
100 gems for £2.99
500 gems for £6.99
1000 gems for £8.99
1500 gems for £20.99
2000 gems for £23.99
3000 gems for £30.99
Special Offers
Economy Bundle for £3.99
Boost Your Kitchen Bundle for £23.99
Boost Bundle for £23.99
Mega Bundle for £19.99
Boost Your Kitchen Bundle 2 for £48.99
Boosts
Double Coins for 60 gems
Angry Customer for 60 gems
Instant Cook for 55 gems
Unburnt for 60 gems
The Verdict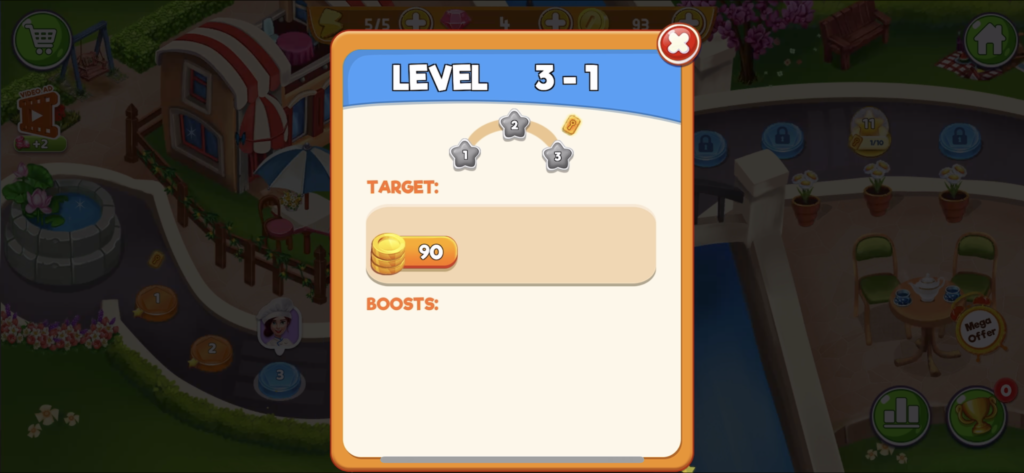 Cooking Day won't be staying on my phone – the main reason being the number of ads that popped up during the gameplay. Of course, there's an option to remove them but there are other cooking games out there that have ads that pop up at appropriate times.
If you decide to download Cooking Day, let us know what you think and if you agree or disagree with the things we said. Happy gaming and stay casual!
Cooking Day Overall Rating: 2/5
iOS Link: https://apps.apple.com/us/app/cooking-day-restaurant-game/id1427191409
Android Link: https://play.google.com/store/apps/details?id=com.bigag.cooking.day.restaurant&hl=en_GB&gl=US
Company: Mighty Fox Studios
Genre: Cooking
Rated: 4+
Offers in-app Purchases
About Post Author