Coloring Match Review!
"Match the colors by mixing them in Coloring Match!
Mix colors of your choice on the square canvas & try matching the color of the object by pressing the green button! Paint your object in 3D then & sell it in the auction if you will!"
iOS Link: https://apps.apple.com/us/app/coloring-match/id1586980403
Android Link: https://play.google.com/store/apps/details?id=com.JacobVanHaag.ColorMatch&hl=en_US&gl=US
Company: SUPERSONIC STUDIOS LTD
Genre: Casual
Rated: 4+
Offers in-app Purchases
Gameplay
If you spend a lot of time scrolling on TikTok, you might've come across a few accounts that dedicate their page to color matching. They're given an item and they'll color match it perfectly with just paint – it's pretty impressive!
Now there's a game for it and I really enjoyed it.
Just like the real thing, you're presented with 3 colors and you need to add colors until you reach match the item. In my attempts, I never got 100% accuracy but between 86% and 92% which isn't too bad. Coloring Match is pretty difficult at times, but I see it as a good thing!
Graphics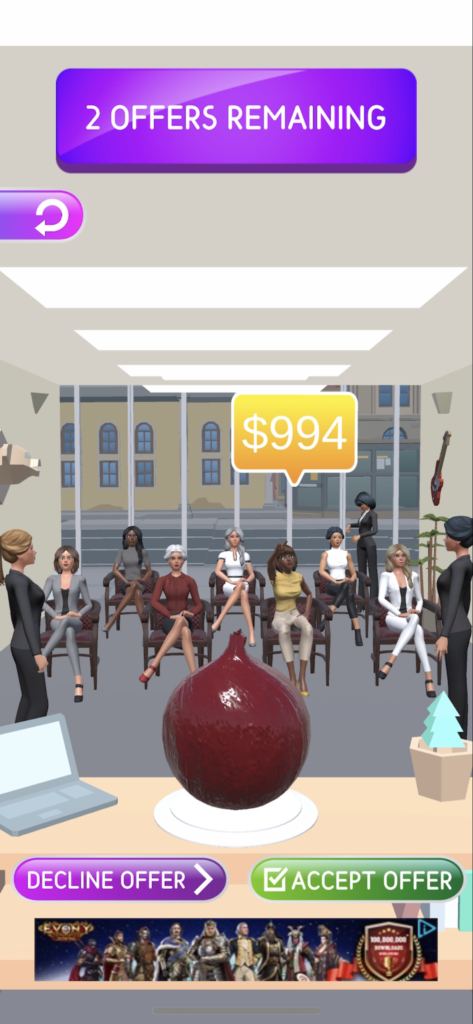 Although I love the gameplay, the graphics just don't match up. They're poorly made and glitch ever so often – it puts me off the game, to be honest.
Music & Sounds
There's no music in Coloring Match, however, there are sounds for some of the actions you make. I was scared that this game would be completely mute, but I was pleasantly surprised!
Controls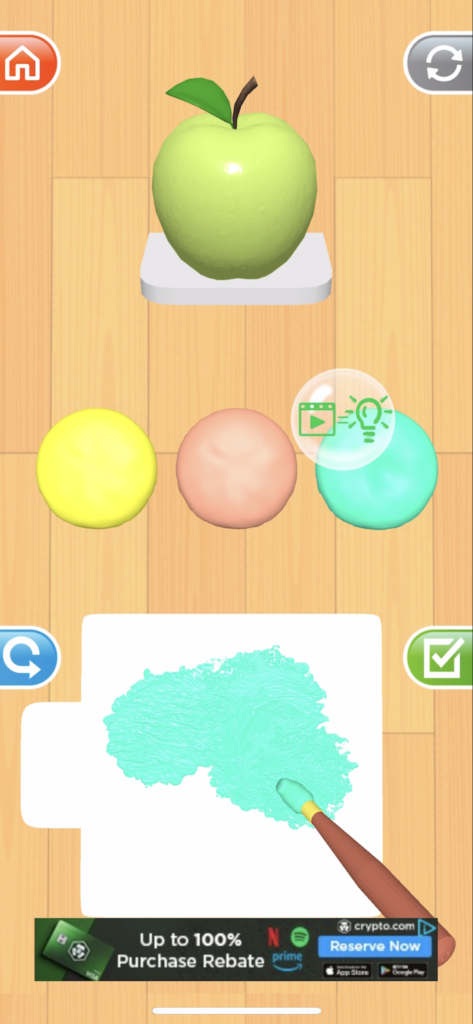 To control, tap on the color you think is best and drag it across your paper. Once you have a color match, tap the green button and you'll spray paint the item. The game is very straightforward!
The Power of in-app Purchases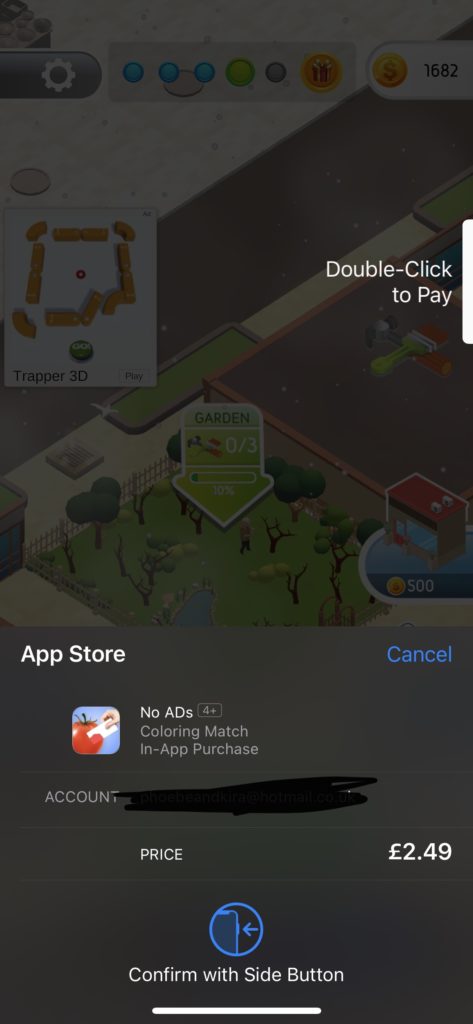 The only real purchase is the removal of ads for £2.49.
However, there is a shop you can spend your coins in. Coins are earned through playing so you can't spend your real money on it.
Brushes range from 500 to 20500 coins
Tables range from 500 to 8500 coins
The Verdict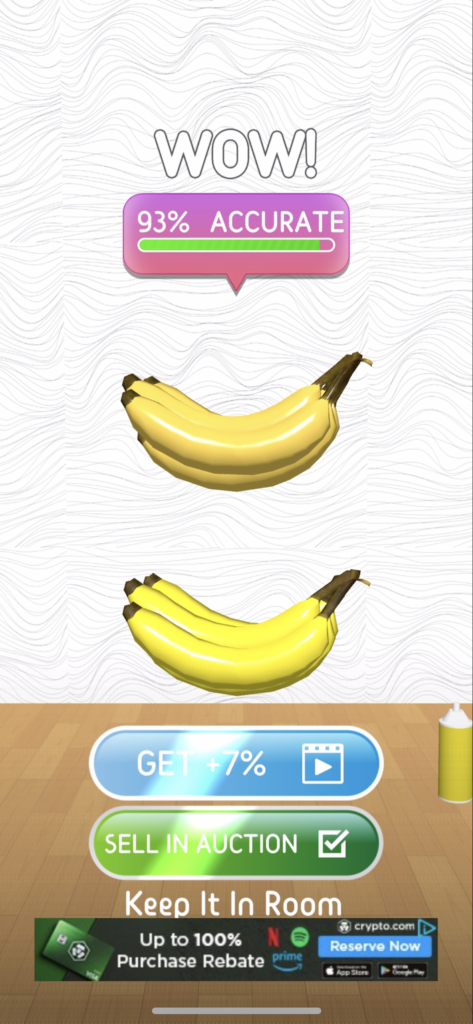 I really enjoyed the gameplay, however, I found that the overload of ads was too much to handle. Even as I was searching through the shop, not clicking on anything, ads kept appearing! Thankfully there's an option to remove them, but if you don't want to spend your hard-earned cash then it's going to get annoying very fast!
If you decide to download Coloring Match, let us know what you think and if you agree or disagree with any of the things we said. Happy gaming and stay casual!
Coloring Match Overall Rating: 2/5
iOS Link: https://apps.apple.com/us/app/coloring-match/id1586980403
Android Link: https://play.google.com/store/apps/details?id=com.JacobVanHaag.ColorMatch&hl=en_US&gl=US
Company: SUPERSONIC STUDIOS LTD
Genre: Casual
Rated: 4+
Offers in-app Purchases
About Post Author