Candy Crush Saga Review!
"Start playing Candy Crush Saga today – a legendary puzzle game loved by millions of players around the world.
With over a trillion levels played, this sweet match 3 puzzle game is one of the most popular mobile games of all time!
Switch and match Candies in this tasty puzzle adventure to progress to the next level for that sweet winning feeling! Solve puzzles with quick thinking and smart moves, and be rewarded with delicious rainbow-colored cascades and tasty candy combos!
Plan your moves by matching 3 or more candies in a row, using boosters wisely in order to overcome those extra sticky puzzles! Blast the chocolate and collect sweet candy across thousands of levels, guaranteed to have you craving more!
Candy Crush Saga features:
THE GAME THAT KEEPS YOU CRAVING MORE
Thousands of the best levels and puzzles in the Candy Kingdom and with more added every 2 weeks your sugar fix is never far away! 
MANY WAYS TO WIN REWARDS
Check back daily and spin the Daily Booster Wheel to receive free tasty rewards, and take part in time-limited challenges to earn boosters to help you level up! 
 VARIETY OF SUGAR-COATED CHALLENGES
Sweet ways to play: Game modes including Target Score, Clear the Jelly, Collect the Ingredients and Order Mode
PLAY ALONE OR WITH FRIENDS
Get to the top of the leaderboard events and compare scores with friends and competitors!"
Candy Crush Saga Links:
iOS Link: https://apps.apple.com/gb/app/candy-crush-saga/id553834731
Android Link: https://play.google.com/store/apps/details?id=com.king.candycrushsaga&hl=en_GB
Company: King
Genre: Puzzle
Rated: 4+
Offers in-app Purchases
Candy Crush Saga is one of the most memorable games on the app store – and it was one of the first games to blow up! Of course, people are still playing it now so we thought it would be worth giving you our opinions on it!
Gameplay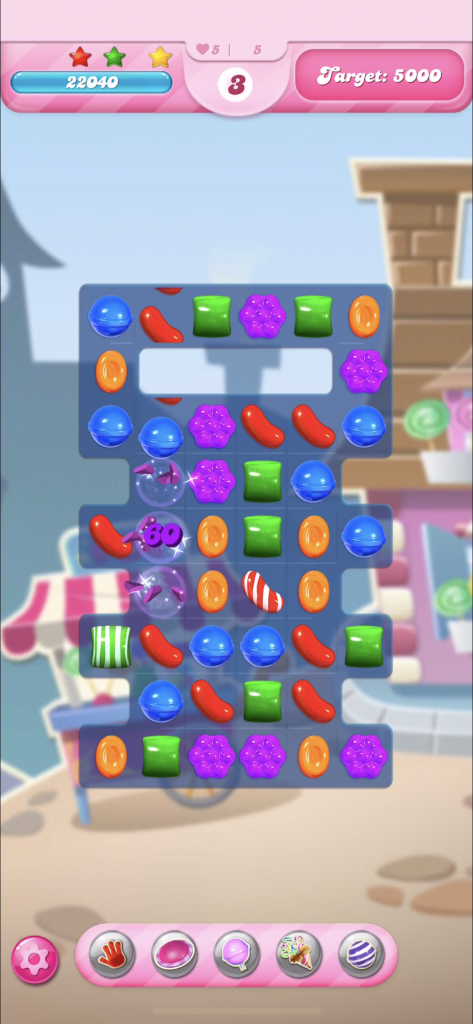 So, most people know how Candy Crush Saga goes, but in case you don't, it's a match-3 game that includes candy. Match 3 of the same candies together to score points with special candies to help you along your way. If you see a striped candy, match-3 to clear a line, a packaged candy will clear 3 rows down and across, and a dotted candy will eliminate any of the same candies on the board.
The first few levels are offensively easy, you'd have to be pretty young to not be able to complete them. As time goes by, there are more things to remember when playing like matching a certain amount of candies or doing it within a time limit.
Graphics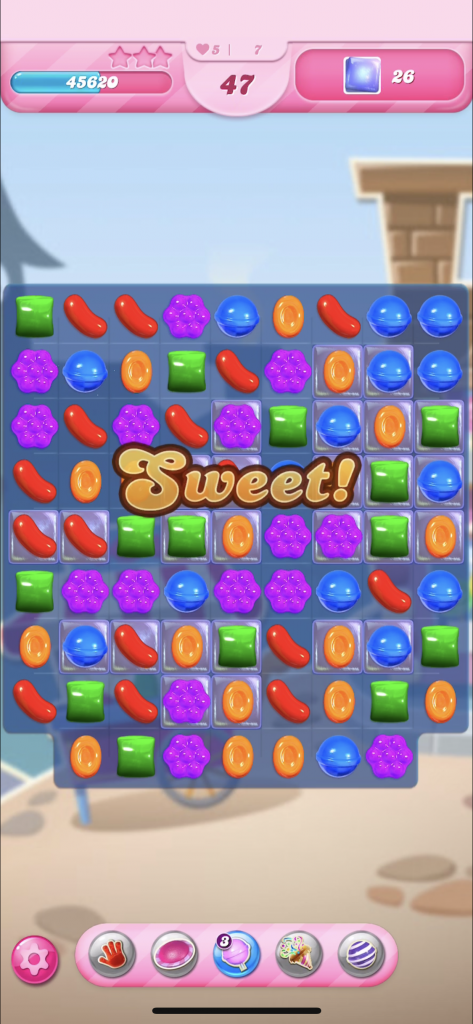 The graphics for Candy Crush Saga is probably one of my favorite part of the game as they're colorful, cartoon-like, don't crash or lag. They're perfect for a match-3 game. I feel that match-3 games can sometimes be made lazily, and the graphics suffer because of it. But it's quite obvious why Candy Crush Saga has had lots of success.
Music & Sounds
The music and sounds involved in Candy Crush Saga are upbeat, fun, but can become annoying. For example, I found it super irritating how there was a man's voice who said "sweet" and "tasty" pretty much every time I would make a match. Thankfully, there is an option to turn it off – I couldn't deal with it.
Controls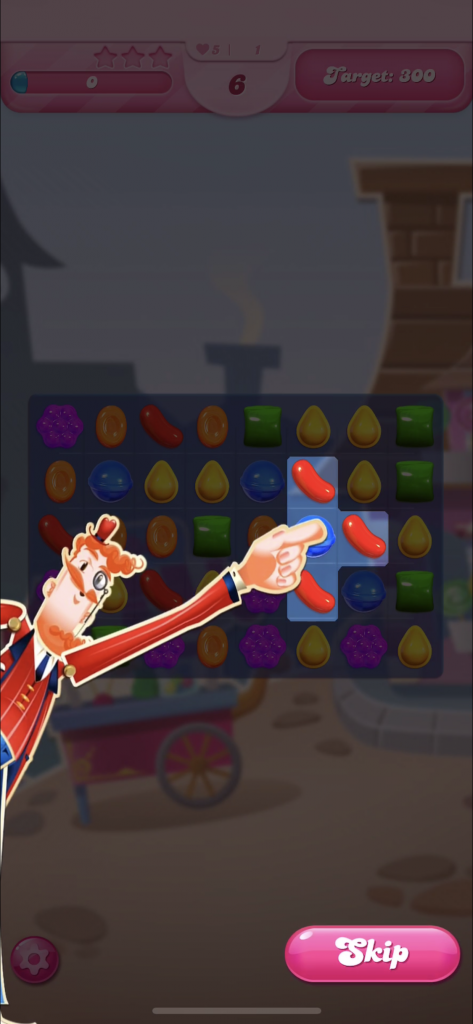 Like any match-3 game, the controls consist of dragging the icons to match them. There are no other controls apart from that, which is why this game is so fun to play while watching TV as you don't have to focus solely on the gameplay. There are also buttons for power-ups at the bottom of the screen to help you through the level.
The Power of in-app Purchases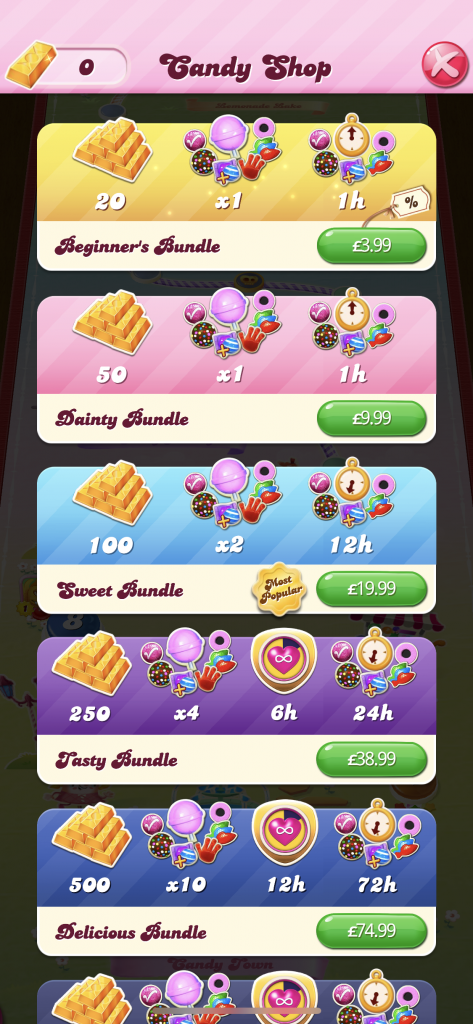 The Candy Shop offers a wide range of bundles and gold to purchase
Bundles
Beginner's Bundle for £3.99
Dainty Bundle for £9.99
Sweet Bundle for £19.99
Tasty Bundle for £38.99
Delicious Bundle for £99.99
Gold
10 gold for £1.99
50 gold for £7.99
100 gold for £14.99
250 gold for £28.99
500 gold for £49.99
1000 gold for £99.99
The Verdict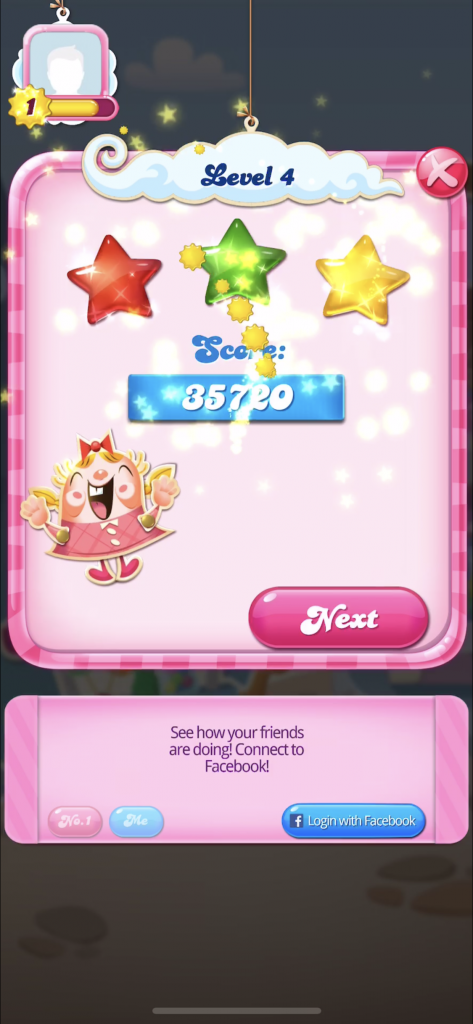 Candy Crush is an absolute classic, and we've all played it at least once. It's an addicting game, but it's also one of those games where it gets to the point where you can't continue unless you make in-app purchases. I'm not really a fan of games like that, but the concept is brilliant and I totally understand why the world is still going crazy for it even today.
If you decide to download Candy Crush Saga, let us know what you think and if you agree or disagree with any of the points we made. Happy gaming and stay casual!
Candy Crush Saga Overall Rating: 3/5
iOS Link: https://apps.apple.com/gb/app/candy-crush-saga/id553834731
Android Link: https://play.google.com/store/apps/details?id=com.king.candycrushsaga&hl=en_GB
Company: King
Genre: Puzzle
Rated: 4+
Offers in-app Purchases
About Post Author