Bubble Shooter Arena Review!
"Are you ready to play a fast & addictive Bubble Shooter Arena game? Play head-to-head against players from around the world for real cash prizes!
The most exciting bubble shooting game in the app store!
– Classic bubble shooting game with some amazing twists!
– Score Big! Pop as many clusters of bubbles in 3 minutes!
– Ready for the challenge? Try to remove a bubble color from the game!
– Quick! 3 minutes to beat your opponent.
Challenge people from around the world to win cash prizes! Climb the leaderboard, win cash, and earn many prizes!
Test your bubble shooting game skills today!"
Bubble Shooter Arena Links:
iOS Link: https://apps.apple.com/us/app/bubble-shooter-arena-skillz/id1213289294
Android Link: Not currently available
Company: Skillz
Genre: Puzzle, Skillz Games
Rated: 17+
Offers in-app Purchases
Gameplay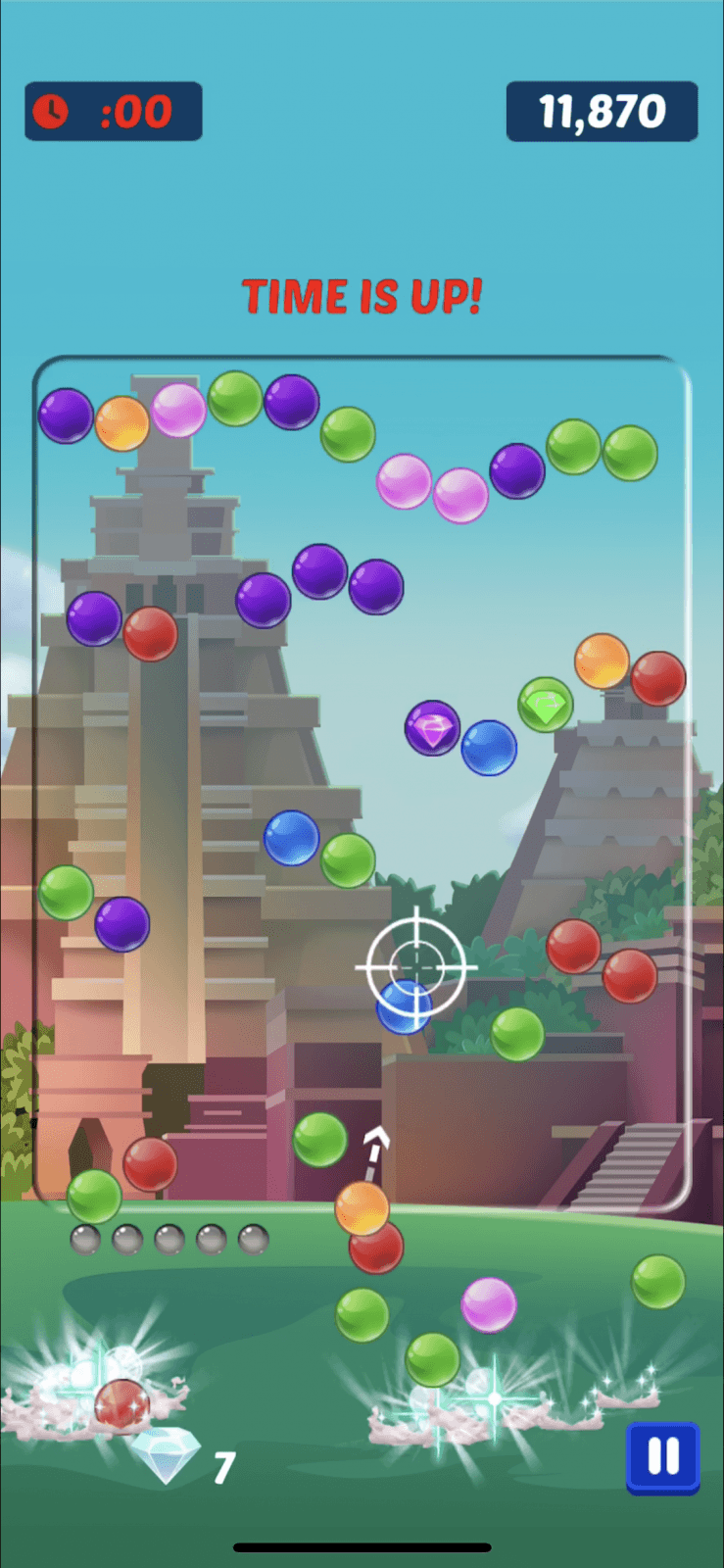 There are many bubble shooter games out there like Bubble Witch Saga and Panda Pop, but there's something different about Bubble Shooter Arena. The difference is, you can win real cash by playing the game, and you can also go head to head with other players around the world.
As you enter the game, you're matched with a component who you will be up against to see who will score the most points.
The rules are:
Match 3 or more bubbles. The counter at the bottom shows how many missed shots are available before the board drops down.
How the game ends:
time runs out
all bubbles are cleared
the board is filled with bubbles
Graphics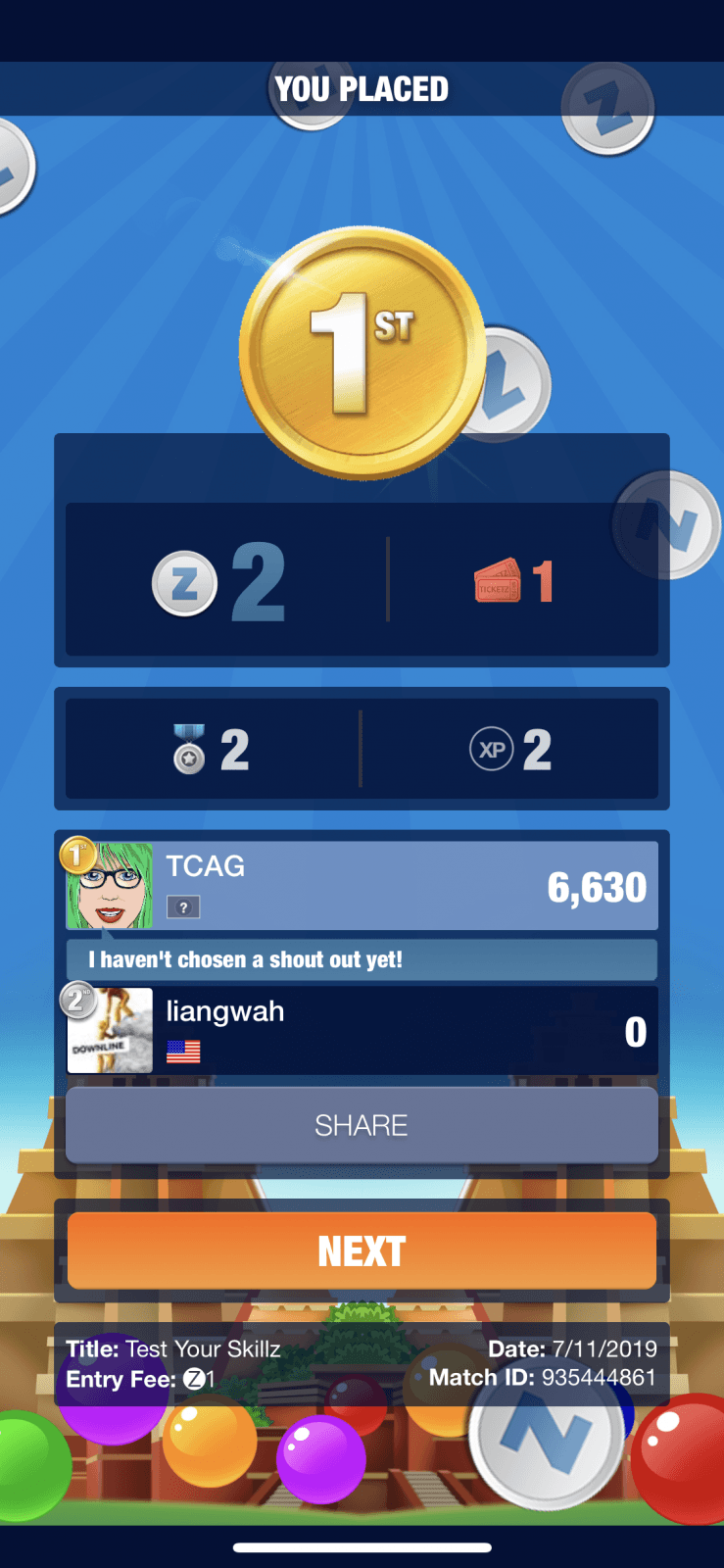 The graphics are definitely nothing impressive but they work. Of course, the graphics are colorful due to the bubbles and there's a cartoon background. On the other hand, I do like that you can see which bubble is next at the bottom so you can prepare your next move before you've even made your current one.
Music & Sounds
The music is definitely something that can become annoying, but I became too engrossed in the game that I barely noticed. Now that's not to say that I think Bubble Shooter Arena is a good game, I just get competitive quickly.
I'm not sure why but there are thunder and lightning noises in the background while you play the game, it's a nice feature but I don't know why it's there or how it adds to the gameplay.
Controls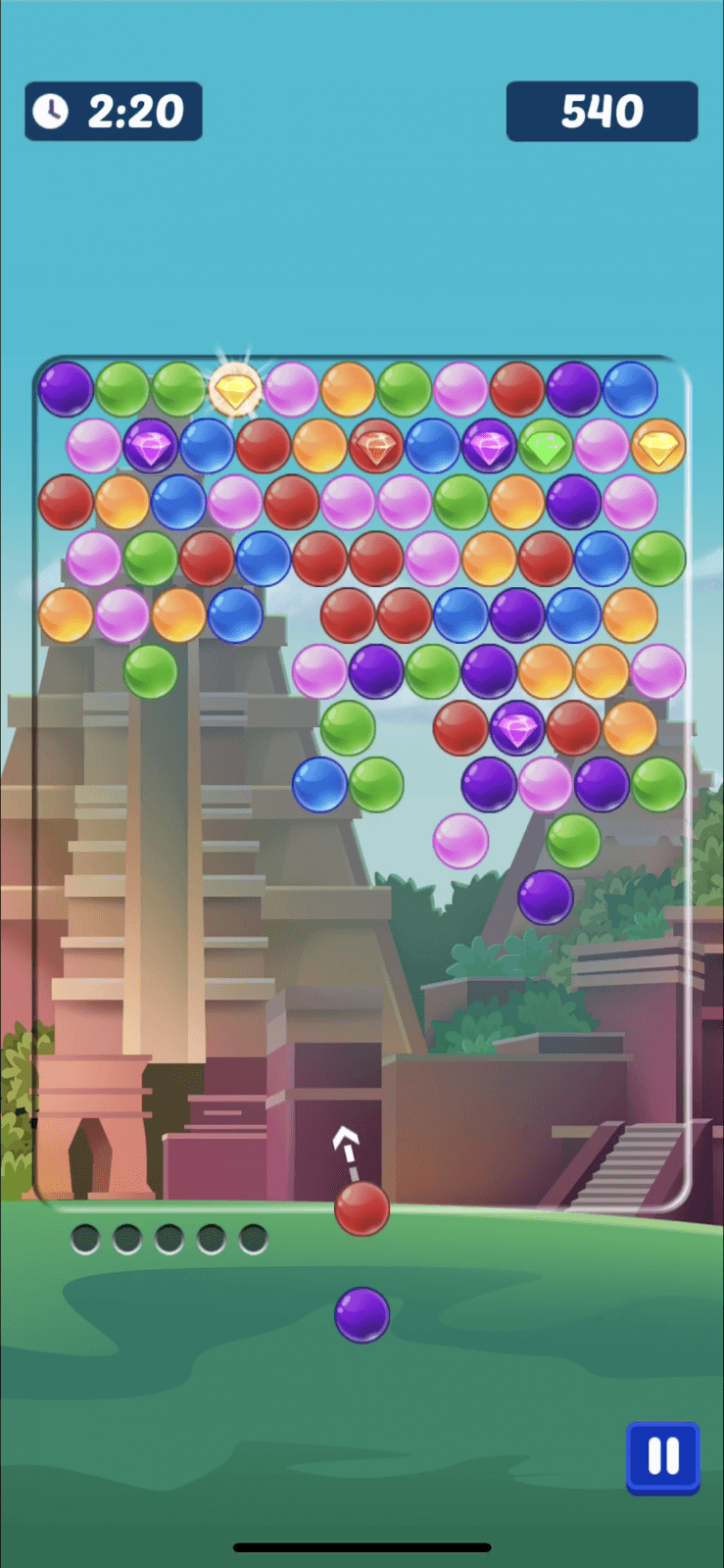 I'm undecided on whether the controls were poorly shown in the tutorial or I just didn't catch on at first. Drag left and right to shoot, and use the target for accuracy. For some reason, I didn't notice the target and every time I took a shot, the bubble didn't go where I wanted and it was annoying. Once I figured it out, the controls became increasingly easier to use and I started to score higher points.
The Power of in-app Purchases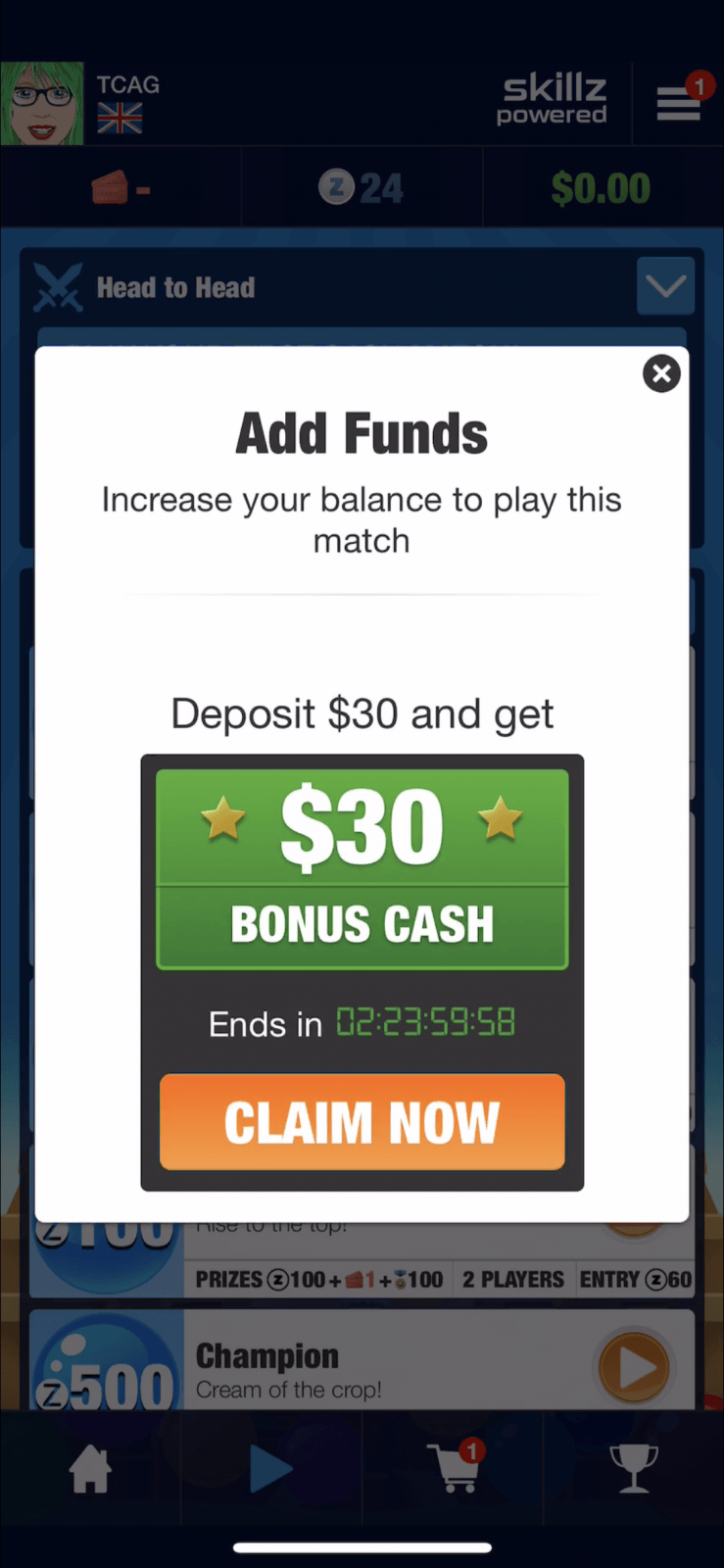 As mentioned before, in Bubble Shooter Arena, you get the option to play with real money to win money. You can deposit $10, $15, $20, and $30 into your account to then put into future games. There is also currently an offer going on where you deposit $30 into your account and you get an extra $30 for free.
If that's not really your style, there's still a way to earn money and prizes without spending any money. When you win a game, you're gifted Ticketz and with them, you can redeem them for prizes.
New username change for 3k Ticketz
$5 bonus cash for 80k Ticketz
Skillz fidget spinner for 120k Ticketz
Phone case for 160k Ticketz
Skillz beanie for 340k Ticketz
Apple charging station for 400k Ticketz
Veggie spiralizer for 600k Ticketz
Magic Bullet blender for 800k Ticketz
Nimbus wireless controller for 900k Ticketz
$100 Amazon gift card for 2.2m Ticketz
Fitbit Charge 3 for 3m Ticketz
$500 bonus cash for 5.5m Ticketz
40″ flat screen smart TV for 9.1m Ticketz
Sony 4k projector for 110m Ticketz
Rolex Submariner Date for 180m Ticketz
Porsche Boxter for 1.2b Ticketz
These are just a few of the amazing prizes you can get by collecting Ticketz, but of course, it takes a lot of time and dedication to get anywhere close to redeeming a Porsche Boxter or a Rolex Submariner but the thought is nice.
The Verdict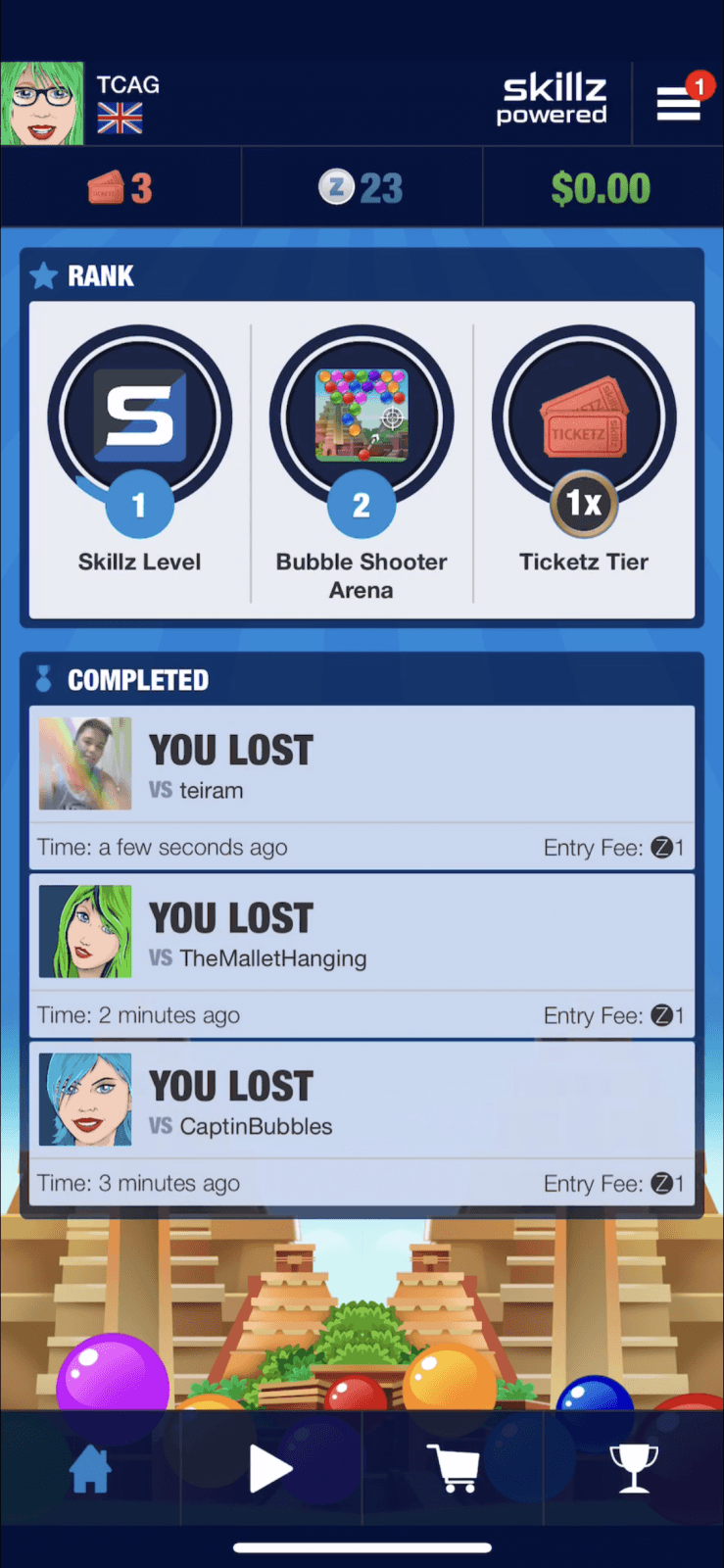 Bubble Shooter is definitely a fun game to play and it's easy to get sucked into, I just don't enjoy the whole concept of gambling in a game. It clearly says that it is rated 17+ but it could easily be downloaded by children who like the look of the gameplay and end up spending all of their parent's money.
Of course, this isn't always the case. But it's probably more likely as Bubble Shooter Arena looks like a game that'll appeal to kids.
I would recommend this game, just be aware of the in-app purchases and know that you 100% don't have to use them to win prizes. If you decide to download Bubble Shooter Arena, let us know what you think and if you agree or disagree with the things we said. Happy gaming and stay casual!
Bubble Shooter Arena Overall Rating: 3/5
iOS Link: https://apps.apple.com/us/app/bubble-shooter-arena-skillz/id1213289294
Android Link: Not currently available
Company: Skillz
Genre: Puzzle, Skillz Games
Rated: 17+
Offers in-app Purchases
About Post Author