Boba Barista Idle Review!
"Get Boba Barista Idle, a cute bubble tea business simulator!
Have you ever wondered how to build a renowned boba tea empire? Become a bubble tea mogul by managing your cafe and idle profit to earn enough money to become rich! Exercise your creativity by decorating your cafe to reflect the kind of brand you'd want to see in the world. Build a menu using bright milk tea, boba pearls, and other fun toppings to get your boba addiction fix!"
iOS Link: https://apps.apple.com/us/app/boba-barista-idle/id1549058951
Android Link: https://play.google.com/store/apps/details?id=com.btech.idle.boba&hl=en_GB&gl=US
Company: B-Tech Consulting Group LLC
Genre: Idle RPG
Rated: 4+
Offers in-app Purchases
Gameplay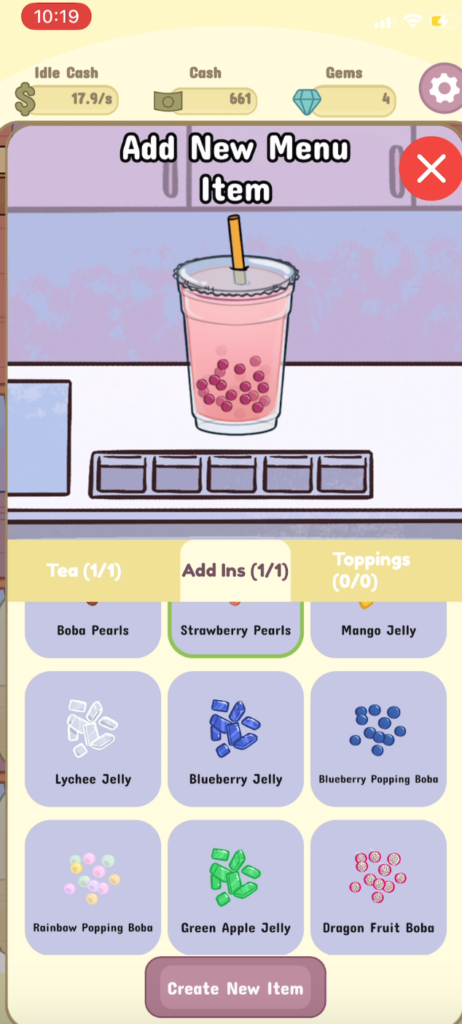 If you've ever wanted to own your own cute little boba store, now's your chance. In Boba Barista Idle, you can create your own drinks, hire staff, and decorate your store. The only problem is that this is an idle game, which some people love but it's not personally my thing. It mostly means you have to do a lot of tapping to get anywhere in the game and you're more likely to earn money in-game by not even playing.
Graphics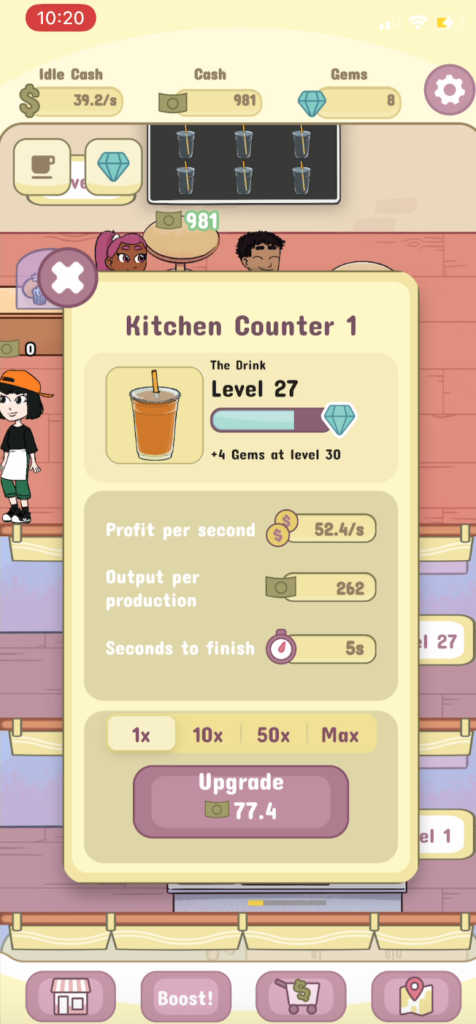 I think the graphics are adorable and aesthetically pleasing. From the visuals I feel like this game is more aimed at teenage girls, however, I can also see how it would appeal to any gender or age!
The game functioned properly and didn't crash at any point either!
Music & Sounds
The music is very generic and calming, in fact, it's the type of music you'd expect to hear when you walk into a boba shop. I like it!
Controls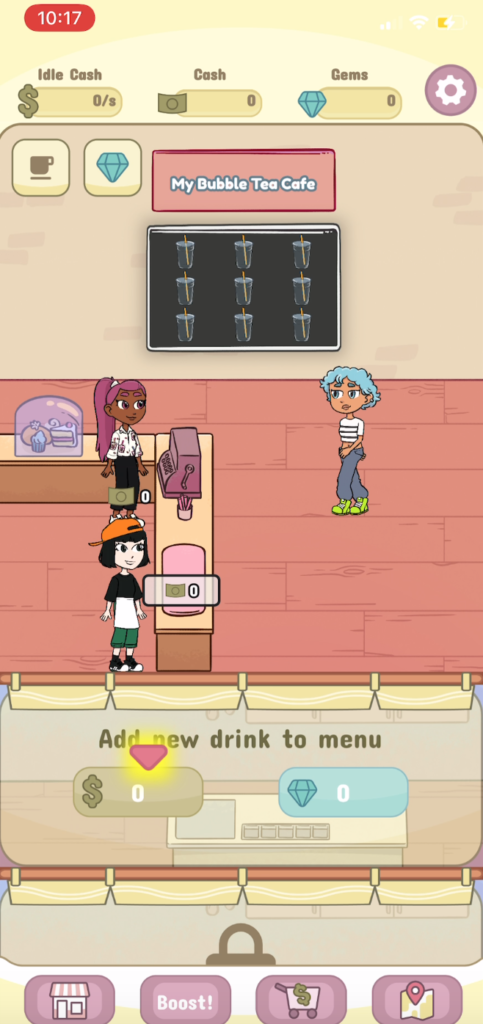 As this is an idle RPG, you don't actually have to do anything as the game will automatically play for you. However, you need to tap on the boba and the cashiers to make things faster. Make sure to level up when you can too!
The Power of in-app Purchases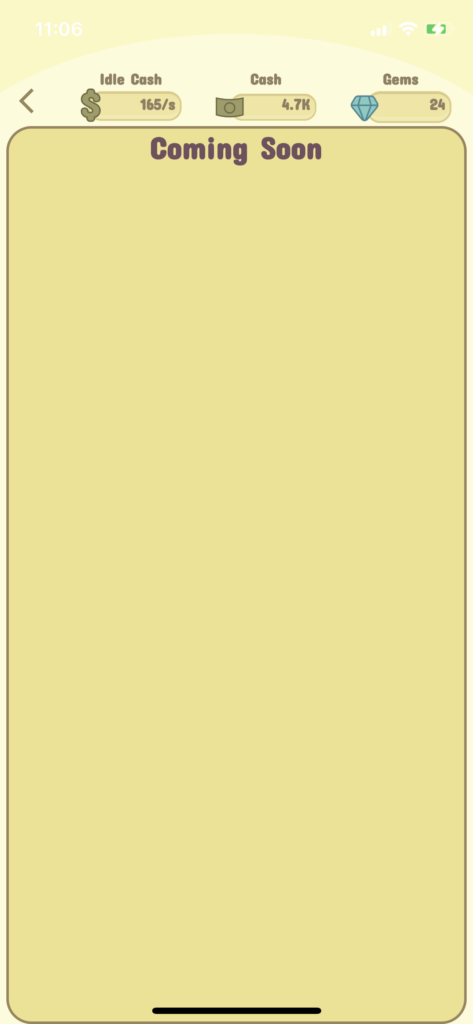 Although there's a shop section, all it says is 'Coming Soon' with no indication as to how you can unlock it. I played for quite a while and nothing changed so I'm just going to assume it's not an available feature yet.
The Verdict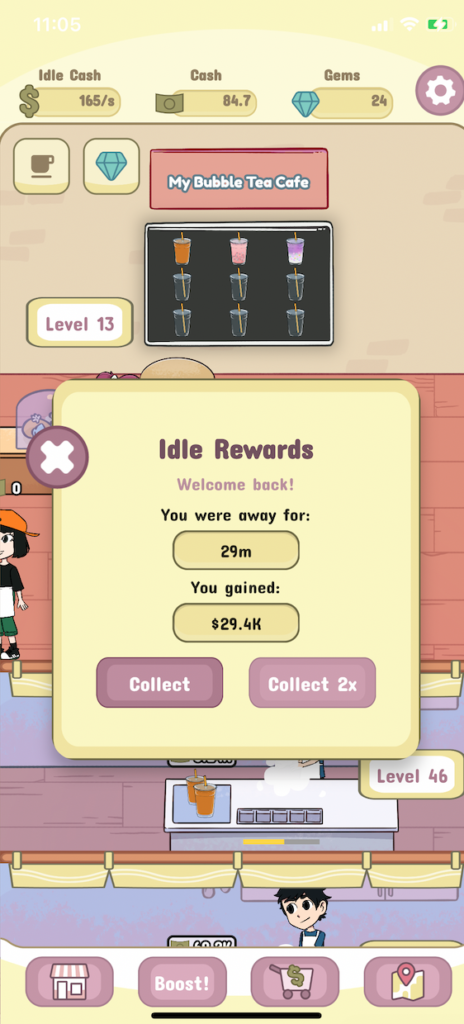 Boba Barista Idle is a cute little game I enjoyed playing despite not being a huge fan of idle RPGs. If you like games where you don't have to put much effort in, definitely give this one a go!
If you decide to download Boba Barista Idle, let us know what you think and if you agree or disagree with the things we said. Happy gaming and stay casual!
Boba Barista Idle Overall Rating: 3/5
iOS Link: https://apps.apple.com/us/app/boba-barista-idle/id1549058951
Android Link: https://play.google.com/store/apps/details?id=com.btech.idle.boba&hl=en_GB&gl=US
Company: B-Tech Consulting Group LLC
Genre: Idle RPG
Rated: 4+
Offers in-app Purchases
About Post Author