Beatstar Review!
"Join all your favorite artists in Beatstar!
Follow the rhythm! Tap and Swipe to the instruments, vocals, or beats to master your favorite songs and experience them in a whole new way."
iOS Link: https://apps.apple.com/ca/app/beatstar/id1521483641
Android Link: https://play.google.com/store/apps/details?id=com.spaceapegames.beatstar&hl=en_GB&gl=US
Company: Space Ape Ltd
Genre: Music
Rated: 9+
Offers in-app Purchases
Gameplay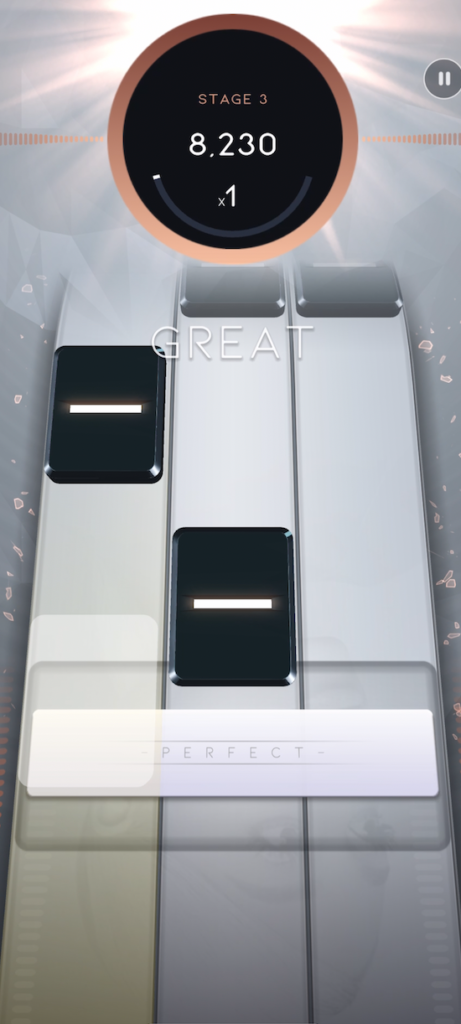 The aim of Beatstar is to tap the tiles in time with the music. The idea is to hit them in the perfect box every time but if you don't, don't worry, you'll still get points. However, if you completely miss a tile, the level will end and you can only continue by spending gems.
At the beginning of the game, you have to pick between 4 songs for your tutorial:
Wake Me Up – Avicii 
No tears left to cry – Ariana Grande
All the Small Things – Blink-182
Ransom – Little Tecca
I went for No tears left to cry – Ariana Grande and found it to be a little too easy for a tutorial, but it's understandable why that is.
After the tutorial you get to pick between 6 more songs:
death bed – Powfu
Happier – Marshmello
Hey Ya! – OutKast
Say So – Doja Cat 
Someone You Loved – Lewis Capaldi 
The Middle – Jimmy Eat World 
Through completing songs, you can earn new ones.
Graphics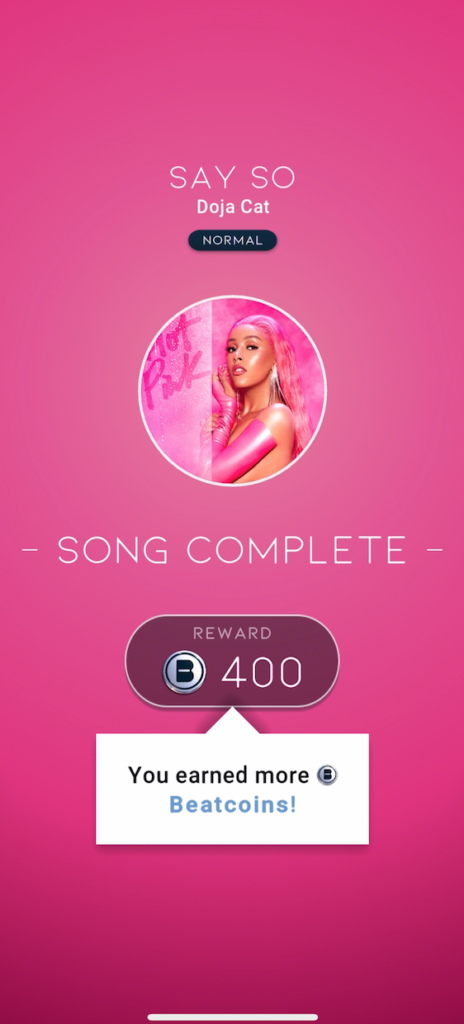 I don't have anything against the graphics and feel like they fit in well with the game. They're no different from any other rhythm game I've played before.
Music & Sounds
The audio is pretty self-explanatory for this game: it's whatever song you pick. They have a good selection of songs from big hits to slightly lesser-known songs. It's a great mix!
Controls
The controls are what I didn't really like. Although it's essentially just tapping, I found it harder to be in time compared to other rhythm games. The tiles are far too big so it's a little more complicated to get a perfect hit!
The Power of in-app Purchases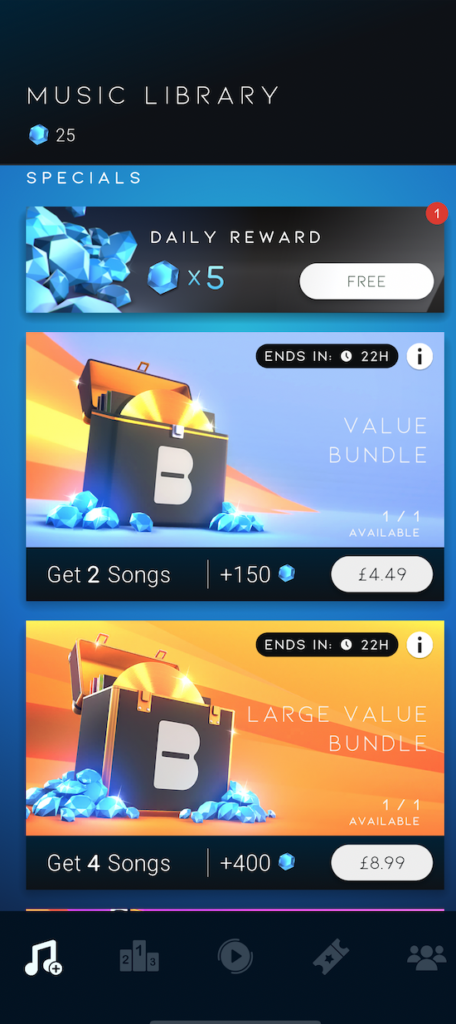 Featured
Crank That – Soulja Boy for 199 gems
Specials
Daily Reward x5 gems for free
Boxes
Electronic Box for 149 gems
Alternative Box for 149 gems
Pop Box for 149 gems
Previous Releases for 149 gems
Gems
50 gems for £0.89
300 gems for £4.49
700 gems for £8.99
1,500 gems for £17.99
3,750 gems for £44.99
7,500 gems for £89.99
The Verdict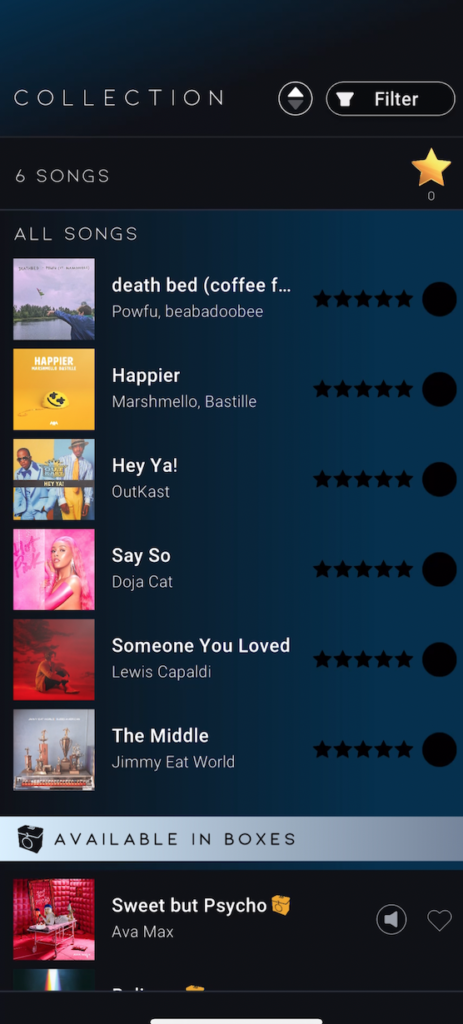 Overall, Beatstar isn't the best rhythm game I've ever played before but it definitely wins in terms of songs! The song selection was amazing and I was having a little dance while playing.
If you decide to download Beatstar, let us know what you think and if you agree or disagree with the things we said. Happy gaming and stay casual!
Beatstar Overall Rating: 3/5
iOS Link: https://apps.apple.com/ca/app/beatstar/id1521483641
Android Link: https://play.google.com/store/apps/details?id=com.spaceapegames.beatstar&hl=en_GB&gl=US
Company: Space Ape Ltd
Genre: Music
Rated: 9+
Offers in-app Purchases
About Post Author