Alba: A Wildlife Adventure Review!
"Join Alba as she visits her grandparents on a Mediterranean island in Alba: A Wildlife Adventure. She is ready for a peaceful summer of wildlife exploration with her friend Ines, but when she sees an animal in danger, she realizes she needs to do something about it!
This is truly a Mediterranean paradise if you ignore all the litter! From the idyllic beaches to the ancient castle overlooking the town a whole island is ready to be explored. With Ines and your grandfather – who is a total bird nerd – by your side, you can start the movement to save the island. Maybe even the world after that."
iOS Link: https://apps.apple.com/us/app/alba-a-wildlife-adventure/id1528014682
Android Link: Not currently available
Company: ustwo games
Genre: Apple Arcade, Adventure
Rated: 4+
Gameplay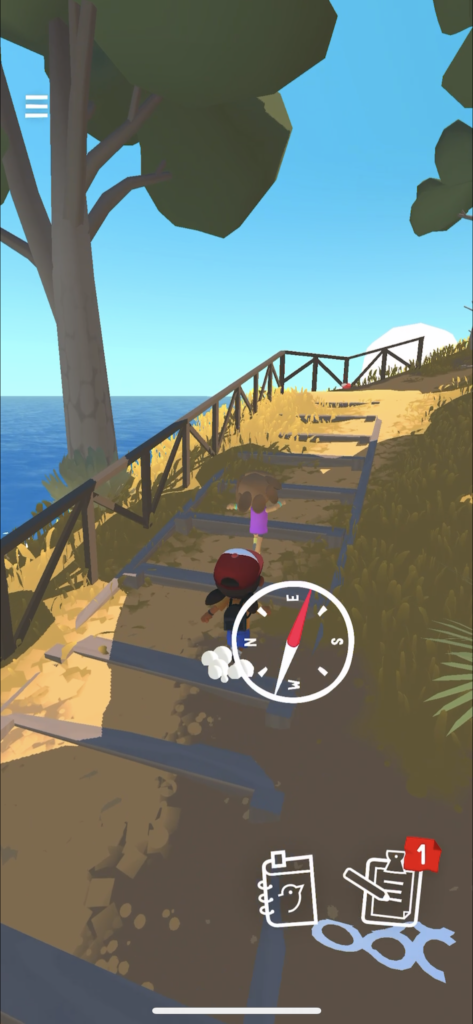 Play as Alba, an 11-year-old girl with a passion for helping animals – hence the title. During your adventures, you will help stranded dolphins back to sea to nursing sick squirrels back to health. The possibilities are endless!
The gameplay couldn't possibly be more wholesome and I loved it from the start. The story starts with Alba on holiday with her grandparents and when she goes to take a picture, she spots a Lynx in the background. Fast forward 10 years and she's back at the same location, except with her friend where they both spot a stranded whale.
After saving the whale, they decide to start a wildlife league…
Graphics
To fit with the adorable gameplay like a glove, the graphics are not only bright and colorful but have their own unique touch to them that I've never seen before in a mobile game. It looks like something I'd find on a console game (on that note, it's also available on Nintendo Switch, PlayStation 4, Xbox One, and PC).
Music & Sounds
I don't think I've ever felt more relaxed whilst playing a game before. The ambience of the beach and the noises the characters make instead of speaking are just oh so perfect. I can't get enough.
Controls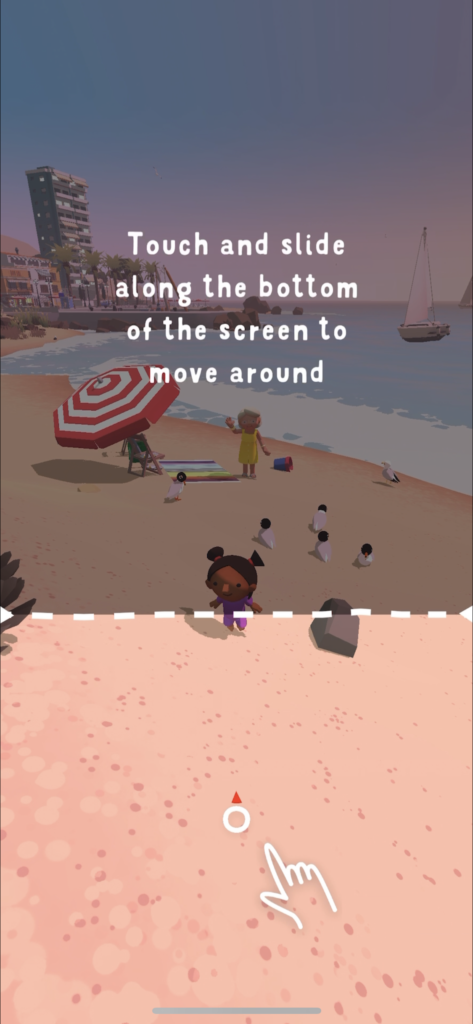 The controls are easy to follow, making this the perfect adventure game for any age. Drag the bottom part of the screen to move and the top part to change your camera angle. Characters who you need to talk to will appear with a thought bubble above their head – click on them to talk.
The Power of in-app Purchases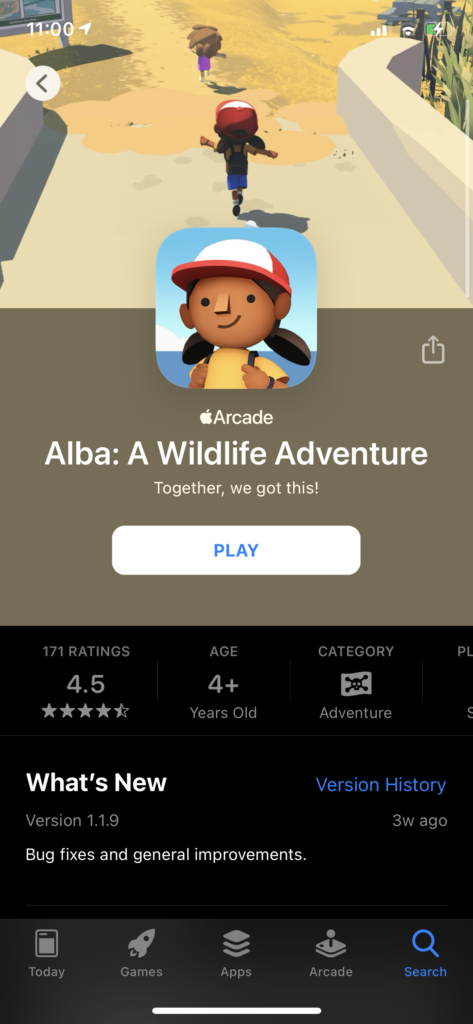 As this is a game that's part of the Apple Arcade subscription ($4.99 a month), it has no in-app purchases or ads. No distractions, just gaming… Bliss!
The Verdict
Alba: A Wildlife Adventure was an absolute delight to play. I've never felt more relaxed while playing a game and felt like I was in it most of the time. If I'm honest I'm not going to keep this on my phone as I think it would be a much better experience on the Switch. It's still amazing for a mobile game though, don't get me wrong!
If you decide to download Alba: A Wildlife Adventure, let us know what you think and if you agree or disagree with the things we said. Happy gaming and stay casual!
Alba: A Wildlife Adventure Overall Rating: 5/5
iOS Link: https://apps.apple.com/us/app/alba-a-wildlife-adventure/id1528014682
Android Link: Not currently available
Company: ustwo games
Genre: Apple Arcade, Adventure
Rated: 4+
Offers in-app Purchases
About Post Author