2 THE MOON Review!
"WOW best stonk and Dogecoin simulation game. Much fun. Such phone game. Very free. Play as Dogecoin, Bitcoin, and stocks. Play 2 THE MOON now!
Tap to zig-zag and blast through multipliers TO THE MOON! Money printer go brrrrrr.
D is for Dogecoin
D = D
YOLO"
iOS Link: https://apps.apple.com/us/app/2-the-moon/id1567263014
Android Link: https://play.google.com/store/apps/details?id=com.gnarcade.doge&hl=en_GB&gl=US
Company: Voodoo
Genre: Casual
Rated: 12+
Gameplay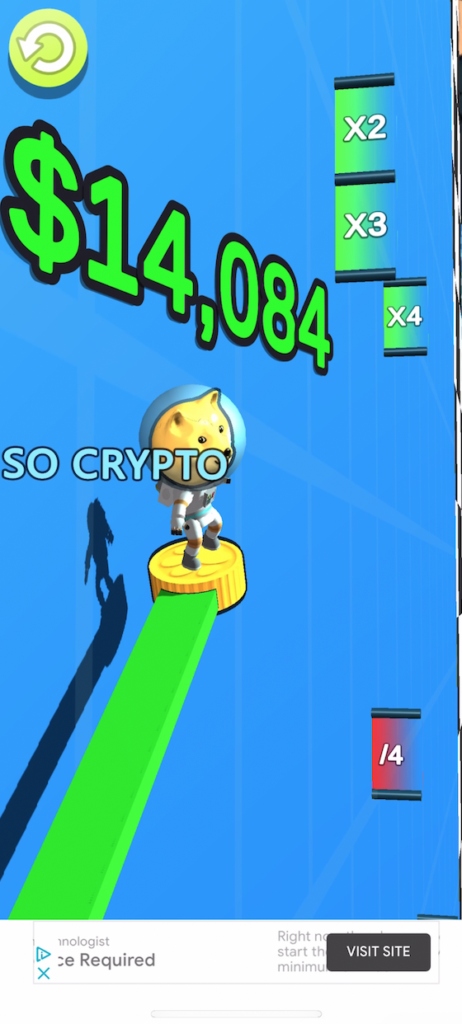 If you didn't already know, there's a cryptocurrency out there called Dogecoin… Yes, after the Doge meme. It was originally started as a joke but quickly developed its own online community and reached a market capitalization of US$85,314,347,523 on May 5, 2021.
Well, now there's a game for it created by Voodoo. Obviously, you can't win any money but the basis of it is to earn as much possible through 'stonks' and reach the moon at the top of the graph. Like Dogecoin, this game isn't to be taken too seriously and is definitely a lot of fun! Avoid minus numbers to get as high as you can on the graph!
Graphics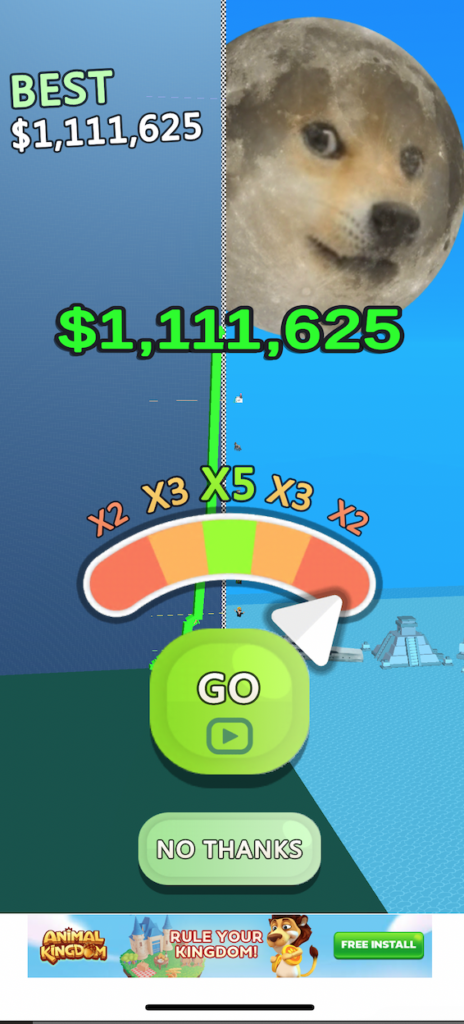 As this is a Voodoo game, naturally the graphics aren't very good but I found the Doge figure to be very accurate to the meme! The background, however, wasn't very interesting.
Although this didn't happen when I played, a lot of the reviews said the 2 THE MOON crashes a lot so keep that in mind!
Music & Sounds
Unfortunately, I didn't know this until I stopped recording but the game does have sound, it just starts off completely mute. You can turn it on with the sound button at the top left-hand corner of the screen!
Controls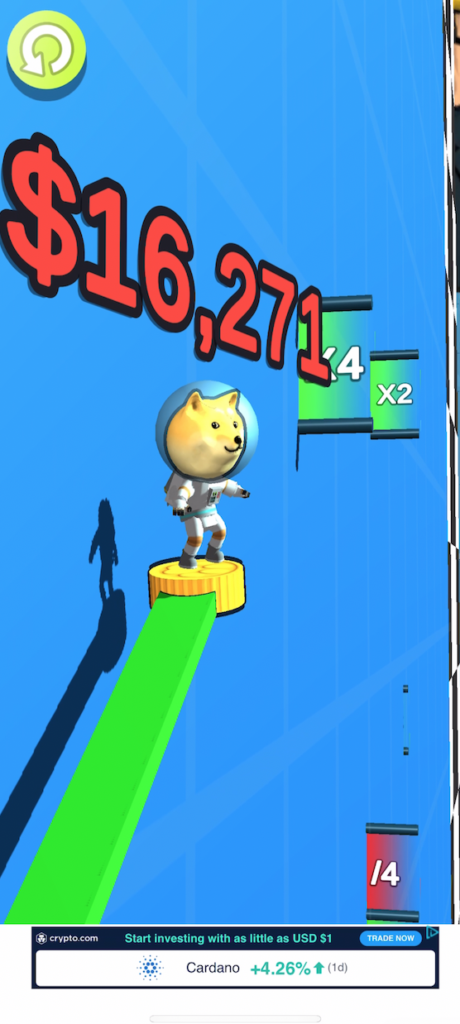 The idea is to get as high up on the graph as possible and the way to do this is to avoid the minuses. Tap to avoid the minuses, but beware that tapping will bring you down the graph slightly!
The Power of in-app Purchases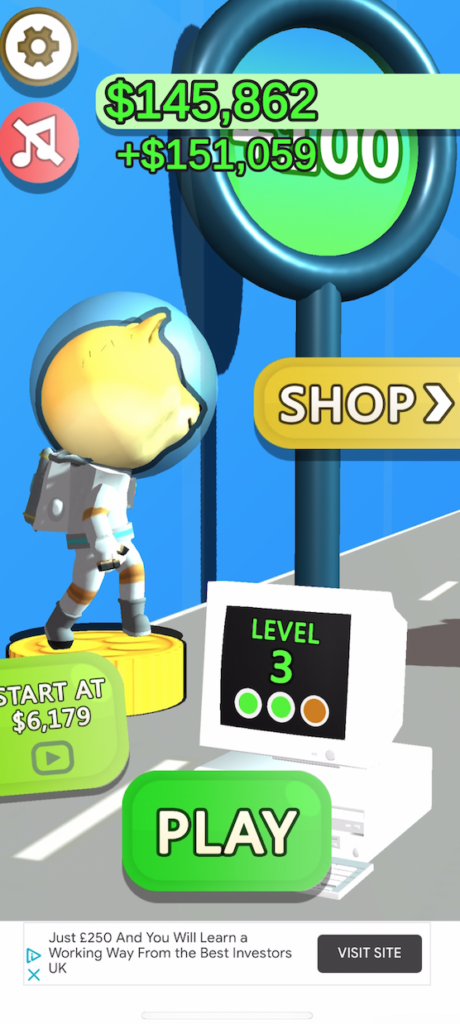 2 THE MOON doesn't have any in-app purchases which is a shame, especially since there are a LOT of ads. It can become hard to play because there's a new one after every level.
The Verdict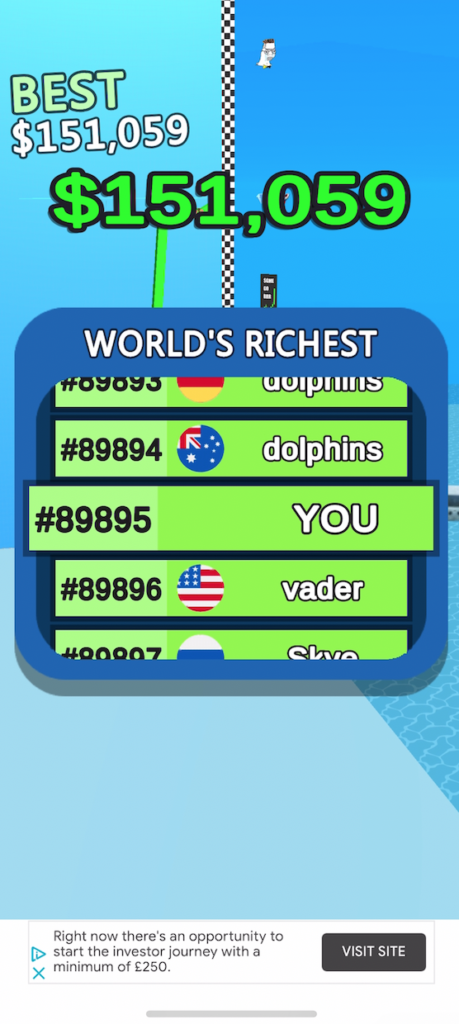 This was actually quite fun to play, however, the gameplay is extremely repetitive and gets boring super quick! On top of this, the number of ads that pop up is just ridiculous!
If you decide to download 2 THE MOON, let us know what you think and if you agree or disagree with any of the things we said. Happy gaming and stay casual!
2 THE MOON Overall Rating: 2/5
iOS Link: https://apps.apple.com/us/app/2-the-moon/id1567263014
Android Link: https://play.google.com/store/apps/details?id=com.gnarcade.doge&hl=en_GB&gl=US
Company: Voodoo
Genre: Casual
Rated: 12+
About Post Author